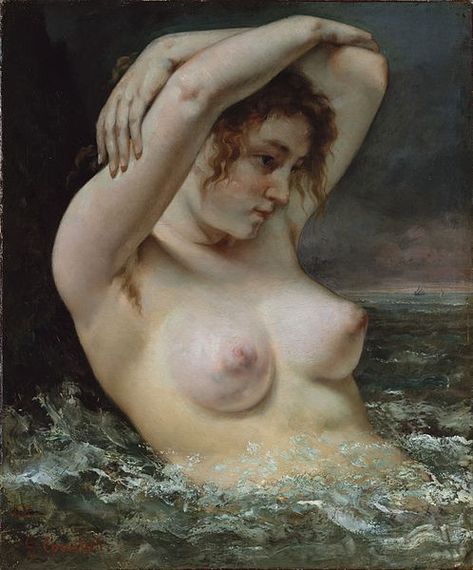 The Musee du Luxembourg has devoted a show to Paul Durand-Ruel ("Paul Durand-Ruel, The Gamble of the Impresssionists"), the Impressionist impresario who also confirmed to Flaubert's dictum about being
"regular and orderly in your life like a bourgeois, so that you may be violent and original in your work."
In this case the work was selling and promoting the likes of Monet, Manet, Renoir, Sisley, Cassatt, Morisot, Delacroix, Millet, Courbet, Degas, Cezanne. Ruel conformed to the bourgeois part by being a monarchist and Catholic, having five kids and selling art right out of his house. Cezanne painted Vollard who was also a dealer of his work and the current exhibition begins with portraits of Durand Ruel and his children by Renoir. If a picture speaks a thousand words, then the French have a way of saying things that are suggestive of a thousand pictiures. Here is a particularly evocative quote that introduces the exhibition:
"Elle invite a s'interroger sur le role d'une figure, celle du marchand, longtemps lassise, dans l'ombre, dans la formation d'un gout et de hierarchies artistiques encore perciptibles aujourd'hui."
The crux is that the exhibition highlights a role, of the merchant, which has been often kept in shadows. It's a dubious premise since dealers (like Vollard) and collectors (like Leo and Gertrude Stein) have long been a subject of inquiry by critics and art historians. Of course in the contemporary art world the likes of Leo Castelli, Mary Boone and Larry Gagosian have achieved a super star status. While Durand-Ruel is described as a family man there was a little Hugh Hefner in him. His interest in topless beauties is manifest in both Courbet's "Femme a la vague," (1865) and Renoir's "Etude Torse Effet de Soleil" (1875-6) Either that or his business acumen trumped his morality, in his opting for what would plainly sell. Monet's "Le Jardin de l'artiste" (1877) is an impressionist masterpiece that merits the trip to the exhibition in and of itself. Durand-Ruel eventually started a gallery on Fifth Avenue in Manhattan where he positioned himself to deal with wealthy American collectors like the Havemeyers. Baudelaire makes a cameo appearance in Manet's "La Musique aux Tuileries" (1862) which is another one of the jewels of the exhibit.
Painting: Courbet's "Femme a la vague" (18680