WASHINGTON -- Thousands of people gathered in the nation's capital on Sunday to participate in a silent march in honor of the 17 victims who died in this week's terror attacks in France.
The march, which began at the Newseum and ended at the National Law Enforcement Officers Memorial, was organized by the French Embassy. French Ambassador Gerard Araud led the gathering, which the embassy estimated included about 3,000 people. Christine Lagarde, the managing director of the International Monetary Fund, was also present.
Attendees held French and American flags, signs reading "Je suis Charlie" (I am Charlie), and pens in honor of satirical newspaper Charlie Hebdo, which was attacked last week. The mostly silent crowd huddled under the Newseum's facade, which bears a large inscription of the First Amendment, before snaking its way through downtown Washington. The procession ended with the singing of "La Marseillaise," the French national anthem.
More than 40 world leaders and 3.7 million people, according to government estimates, rallied against terror in the heart of Paris earlier in the day. Rallies are also planned in London, Madrid and New York.
See photos from the march in Washington below: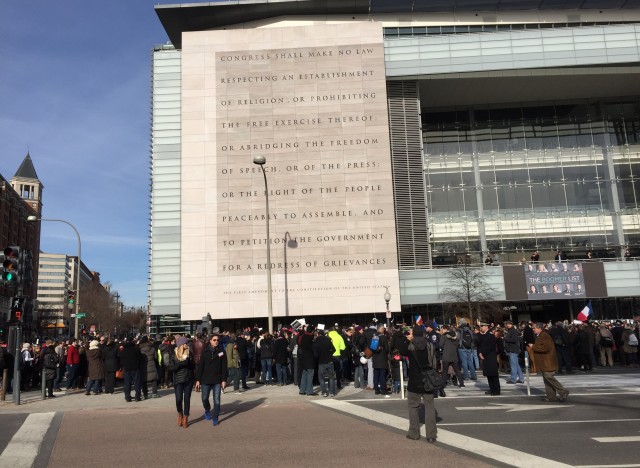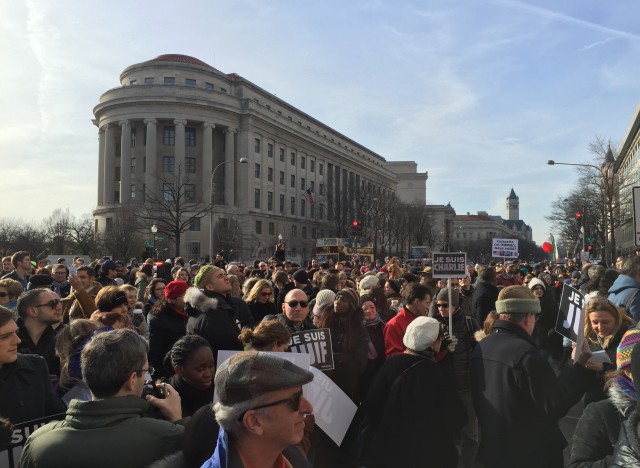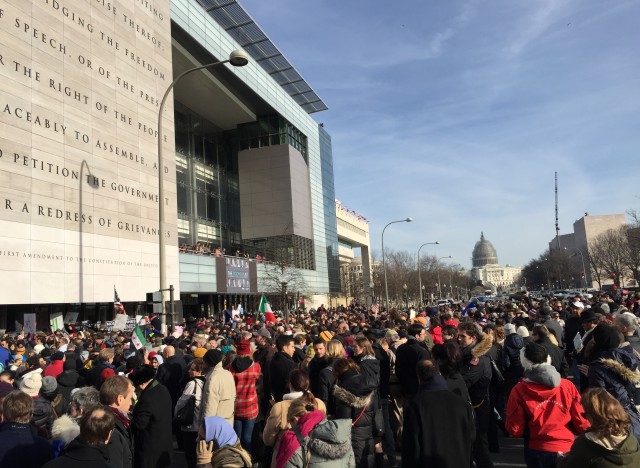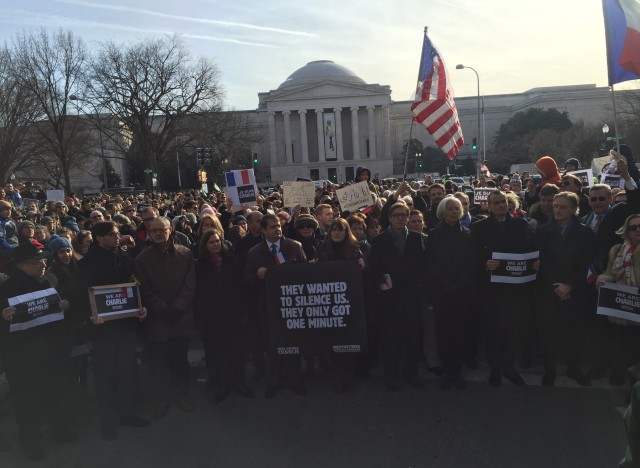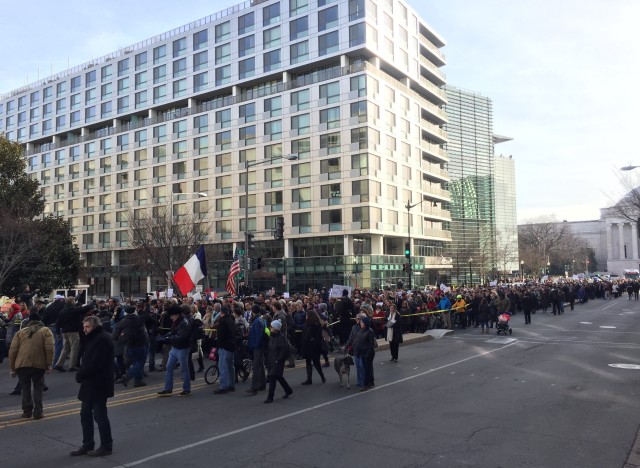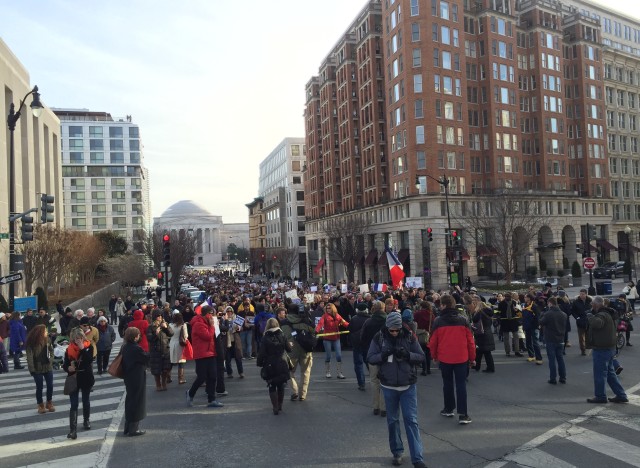 All photos by Igor Bobic of The Huffington Post

Before You Go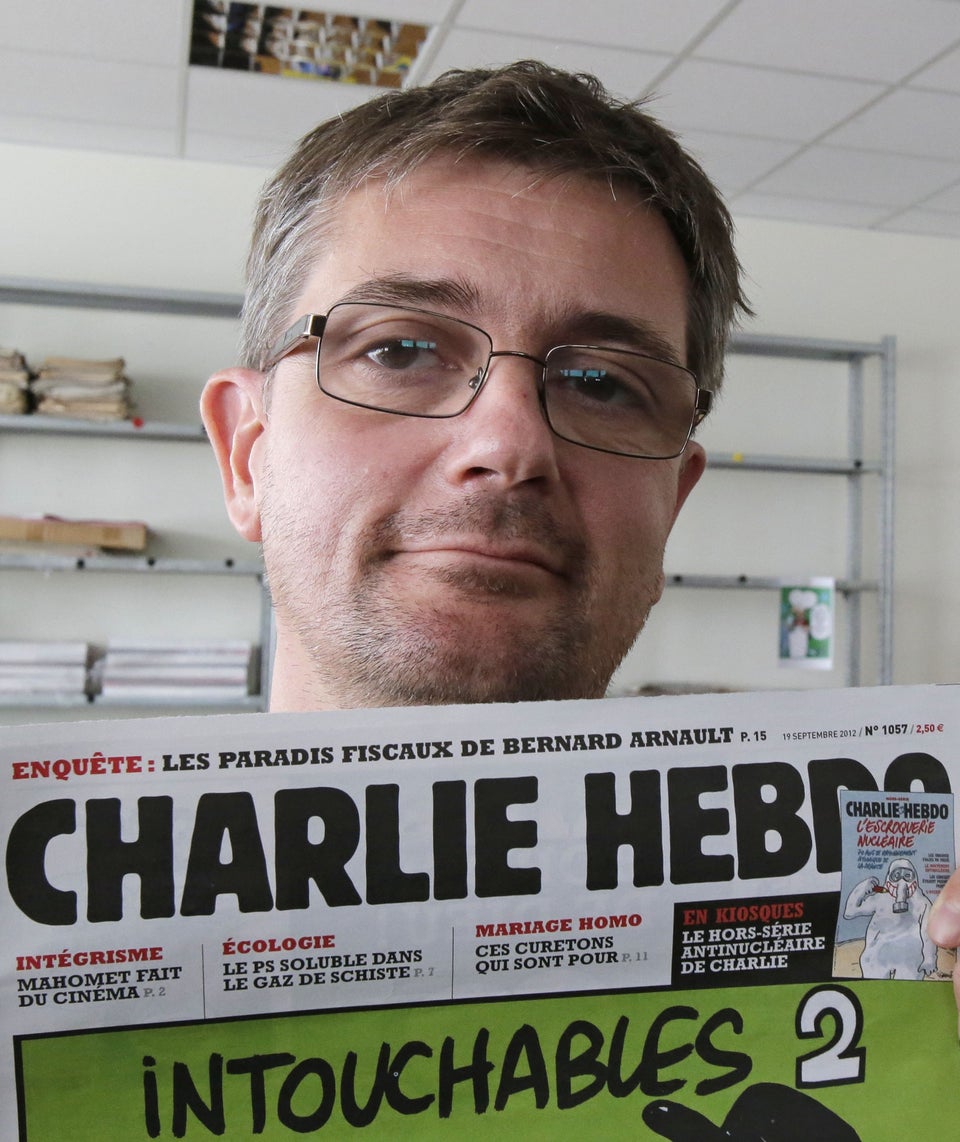 The victims of the Charlie Hebdo shooting
Popular in the Community