A special service and bell ringing at Paris' Notre Dame cathedral on Sunday night honored the memories of the 129 victims killed in Friday's gun and bomb attacks across the city.
Like other landmarks in the French capital, the historic Catholic cathedral has been closed to visitors since the killings, but opened to service attendees mourning the massacre that left another 352 injured, 99 critically, in the worst attacks in Paris since World War II.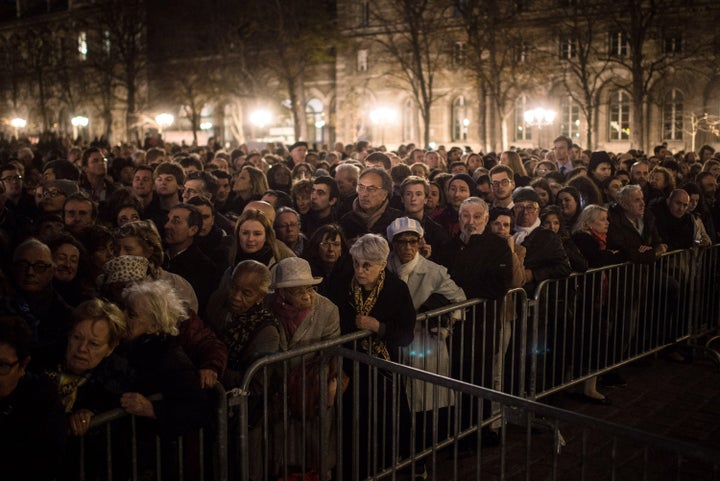 Many businesses closed shop with the rest of the city's tourist destinations.
"People seem to be adapting well," Mark Barnett, an American investment analyst visiting Paris said Sunday, around 6 p.m. local time. "But many shops were closed -- abnormally -- yesterday."
Barnett said good weather on Sunday coaxed more people outside and described those going about their day as relatively calm.
"I've heard a lot of people talking about [the attacks], not a lot of anger … much less hysterical reaction than I've seen on the American [Internet]," Barnett said. "By and large I think people were just living normally today. Yesterday was less busy, though, for sure."
Read More Paris Coverage