PARIS, April 20 (Reuters) - A French policeman was shot dead and two others were wounded in central Paris on Thursday night in an attack carrried out days before presidential elections and quickly claimed by the Islamic State group.
President Francois Hollande said he was convinced the shooting on the Champs Elysées boulevard, in which the assailant was himself shot dead by police, was an act of terrorism.
The wide avenue that leads away from the Arc de Triomphe had been crowded with Parisians and tourists enjoying a spring evening; but police quickly cleared the area which remained empty well into the night of all but heavily armed police and police vehicles.
The gunman, identified as Karim Cheurfi, had served time for armed assaults on law enforcement officers, police sources said on Friday, as authorities sought a second suspect flagged by Belgian security services.
Cheurfi, a French national who lived in the eastern Paris suburb of Chelles, had been convicted for previous armed assaults on law enforcement officers going back 16 years, the sources said, and was well known to authorities.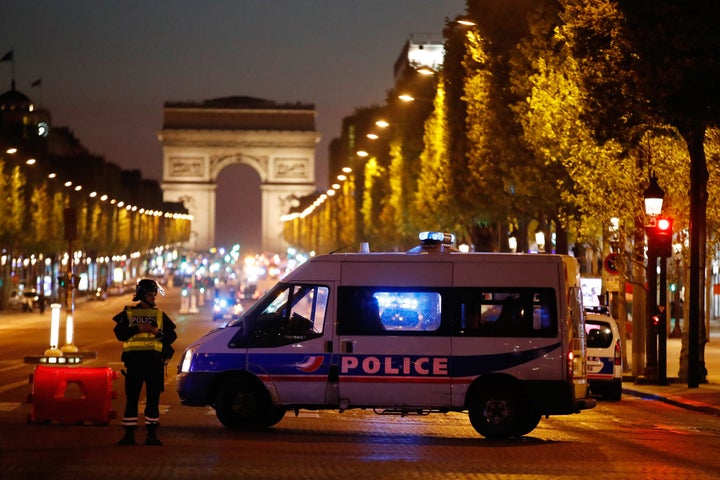 In addition to the assault rifle used in the attack, he had a pump action shotgun and knives in his car, the sources said. Three of his family members have been placed in detention, the French interior ministry announced on Friday.
While in detention, Cheurfi had also shot and wounded a prison officer after seizing his gun. Eventually freed after serving most of his sentence, he was arrested again this year on suspicion of preparing an attack on police - but released for lack of evidence.
A French interior ministry spokesman confirmed on Friday that a manhunt was underway for a second individual, based on information from Belgian security services.
"It's too early to say how or whether he was connected to what happened on the Champs Elysées," ministry spokesman Pierre-Henry Brandet said. "There are a certain number of leads to check. We are not ruling anything out."
The Islamic State group, which is being driven out of its areas of territorial control in Iraq and Syria by Western backed coalitions, claimed Thursday's shooting via its Amaq news agency, naming the attacker as Abu Yousif the Belgian.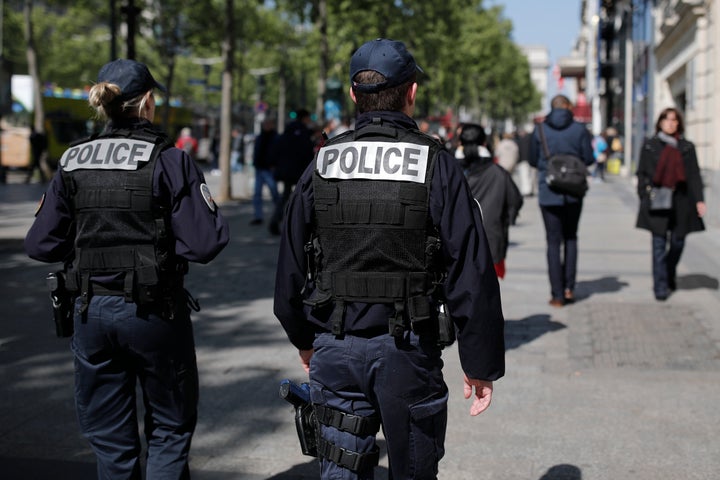 The group also claimed responsibility for a car attack in London last month killing four, but gave no name or details. "A little after 9 PM a vehicle stopped alongside a police car which was parked. Immediately a man got out and fired on the police vehicle, mortally wounding a police officer," Brandet said.
France has lived under a state of emergency since 2015 and has suffered a spate of Islamist militant attacks mostly perpetrated by young men who grew up in France and Belgium and that have killed more than 230 people in the past two years.
Witness Chelloug, a kitchen assistant, told Reuters she was walking out of a shop and saw a man get out of car and open fire with a rifle on a policeman. "The policeman fell down. I heard six shots, I was afraid. I have a two year-old girl and I thought I was going to die... He shot straight at the police officer."
Police Clear The Area
Police authorities called on the public to avoid the area.
TV footage showed the Arc de Triomphe monument and the top half of the Champs Elysees packed with police vans, lights flashing and heavily armed police shutting the area down after what was described by one journalist as a major exchange of fire.
The incident came as French voters prepared go to the polls on Sunday in the most tightly-contested presidential election in living memory.
"We shall be of the utmost vigilance, especially in relation to the election," said President Hollande, who is not himself running for re-election.
Earlier this week, two men were arrested in Marseille who police said had been planning an attack ahead of the election.
A machine gun, two hand guns and three kilos of TATP explosive were among the weapons found at a flat in the southern city along with jihadist propaganda materials according to the Paris prosecutor.
That incident brought issues of security and immigration back to the forefront of the campaign, with the anti-immigration National Front leader Marine Le Pen repeating her call for Europe's partly open borders to be closed.
On Thursday, speaking after a television appearance, she said she was "deeply angry" as well as sad for the police victims "because not everything is done... to protect our compatriots. They need more than our compassion."
Candidates in the election said they had been warned about the Marseille attackers. Francois Fillon, who is the conservative candidate, said he would cancel the campaign events he had been planning for Friday.
He also called for campaigning generally to be suspended, although from midnight on Friday the law says it has to stop anyway. Far left candidate Jean-Luc Melenchon said campaigning should continue. In November, 2015, Paris was rocked by near simultaneous gun-and-bomb attacks on entertainment sites, in which 130 people died and 368 were wounded. Islamic State claimed responsibility. Two of the 10 known perpetrators were Belgian citizens and three others were French.
In another of the most serious attacks on France, in July 2016, a Tunisian man pledging allegiance to Islamic State rammed a truck through a crowd in the southern city of Nice killing 86 peope.
Calling all HuffPost superfans!
Sign up for membership to become a founding member and help shape HuffPost's next chapter