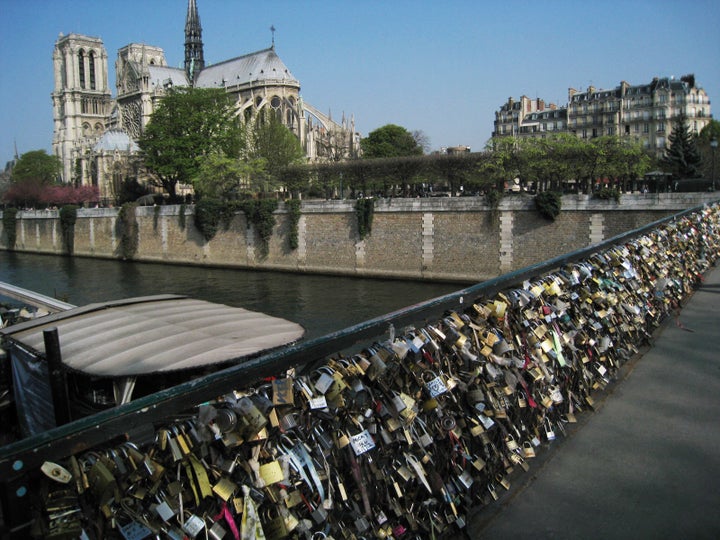 For Hemingway nerds and Francophiles alike, Paris is the place and A Moveable Feast the city guide.
Structured like a journal, A Moveable Feast recounts Hemingway's early years in the city as a journalist and fledgling novelist, moving among the cafes and literary circles of 1920s Paris' artsy Left Bank. Relics of days gone by -- Beaux Arts apartment buildings and Art Nouveau metro stations, classic cafes with mustachioed waiters and barges idling along the Seine -- still exist, though many highlights have become crowded with tourists.
This can be particularly true in the case of Hemingway's haunts. But that shouldn't deter those with a taste for literary or Jazz Age Paris. To keep the droves of tourists at arm's length, I've woven less trafficked sights of new Paris in with the old landmarks. Check out the map and slideshow below to take your own tour of the Paris of A Moveable Feast, then and now.