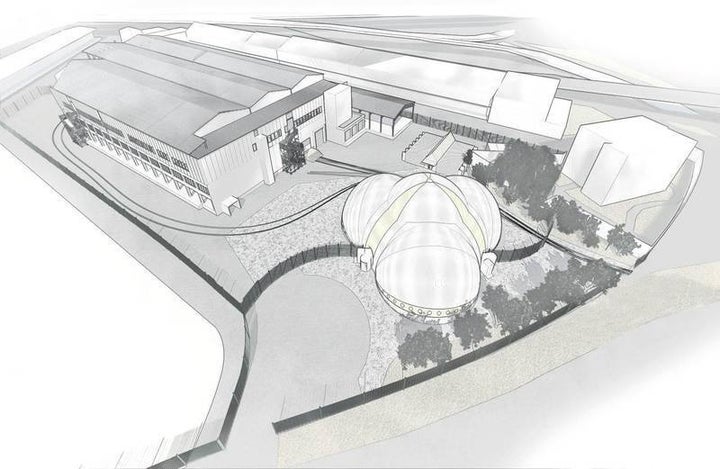 The mayor of Paris reaffirmed the city's commitment to helping migrants and refugees on Tuesday by announcing that two new refugee camps will open before the end of the year ― one for single men in Paris' 18th arrondissement, and another for single women and families that is located outside the city. 
These are the first camps to be built in such a dense urban zone, Paris Mayor Anne Hidalgo said on Tuesday during a news conference.
The first center, for men, will provide meals, clothing and housing for a few days before the inhabitants move to longer-term accommodation, Hidalgo said. The camp is scheduled to open in mid-October and will offer 400 beds, with 200 more expected in the coming months. French immigration workers will run the camp with the help of the Emmaüs Solidarité charity.
Following the same model, the second camp will be able to shelter 350 people and is expected to open before the end of 2016.
It's not unprecedented to separate men and women into different refugee camps, though it remains rare across Europe. The practice may be a response to the reports of rape and abuse in other camps.
Paris has already welcomed 15,000 migrants and refugees since 2015, but has experienced countless issues with the makeshift camps that have sprung up in public areas, like under metro tracks. 
"They are unhealthy and dangerous, and the migrants are living under shameful conditions," Hidalgo said of such camps. "This has also become a source of disturbance for residents in the neighborhood."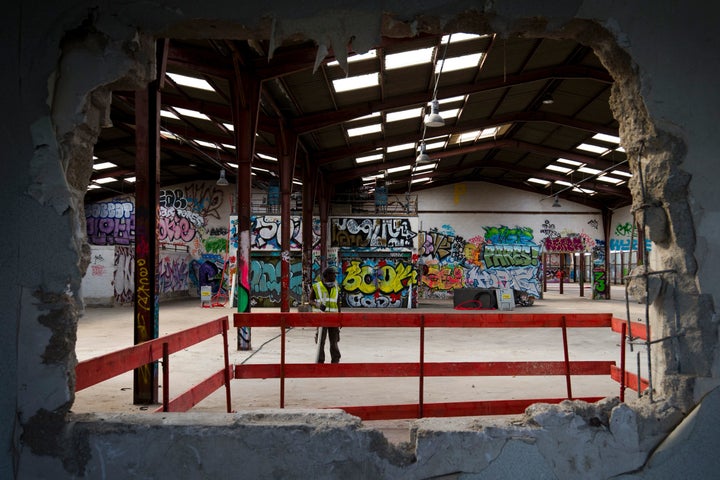 The mayor's announcement comes after vandals reportedly set fire to an empty refugee welcome center in Essonne, France, on Monday night.
Welcoming and offering shelter to those in danger represents an "unconditional duty for a large state bound by law," Housing Minister Emmanuelle Cosse said Tuesday in a statement. "No one should have to deal with unsanitary camps."
Hidalgo had previously announced that the first refugee center was scheduled to open in June, but things moved slower than expected. The national government plans to contribute $15 million toward the project.
There are about 7,000 people currently seeking shelter across France, according to government figures. French officials have set up more than 200 facilities to welcome and house refugees, but they are often inadequate in size.
French cities like Calais and Grande-Synthe, near the entrance to the English Channel, have been buckling under the pressure of thousands of people waiting to cross into the United Kingdom. Without any federal assistance, volunteers and aid organizations have mostly been left to their own devices to provide food and shelter to people living in mud and among rats.
French Interior Minister Bernard Cazeneuve has called for closing the Calais "Jungle" camp definitively, making it even more critical to open the new camps.
Calling all HuffPost superfans!
Sign up for membership to become a founding member and help shape HuffPost's next chapter
BEFORE YOU GO
PHOTO GALLERY
Inside The Homes Of The Calais Refugee Camp