We have an agreement! Negotiators have left Paris and silence has set on the Le Bourget conference center. Now what? Well, now it is time for the rest of us to do our part.
During the last weeks, I have followed with great interest the negotiations to reach an agreement at COP21. Now the agreement is here, and the logical question is: What do we do from here?
First of all, I think it is worth celebrating the fact that 196 countries managed to gather around a common understanding of the need to curb GHG emissions. Did they spell out all details about how to do it? No. Is it crystal clear when GHG emission will actually peak? No. But who expected that to be the outcome anyway? I sure didn't.
What I expected was for the world's leaders to set a direction. To give us all a clear indication about which way to develop in the coming decades. And that they did.
We can no longer doubt that we need to lower energy intensity through energy efficient solutions, shift to renewable energy sources, and adapt wisely to the climate changes we will experience no matter what.
It is impossible for decision makers around the world to ignore this. Decision makers in all organizations, that is. The good news is that they have already picked up the gauntlet.
The second take-away for me from COP21 thus is that momentum outside the national political circles is building rapidly for action. A quick look at the NAZCA-portal shows more than 10,000 commitments made by cities, regions, companies, investors and civil-society organizations. That is a considerable push, which in itself will make a large contribution to lowering GHG emissions.
I believe there is good reason to celebrate the outcome of COP21. However, let us all remember that when the celebration is over, words have to be exchanged with concrete action.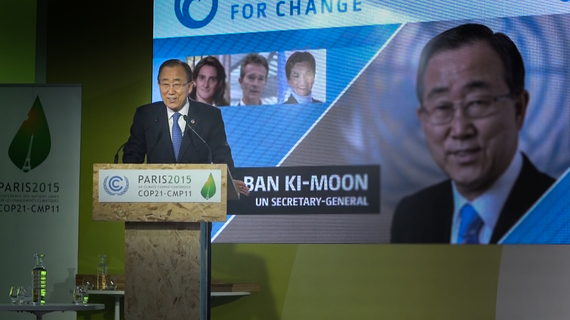 This post is part of a "Nordic Solutions" series produced by The Huffington Post, in conjunction with the U.N.'s 21st Conference of the Parties (COP21) in Paris (Nov. 30-Dec. 11), aka the climate-change conference. The series will put a spotlight on climate solutions from the five Nordic countries, and is part of our What's Working editorial initiative. To view the entire series, visit here.
REAL LIFE. REAL NEWS. REAL VOICES.
Help us tell more of the stories that matter from voices that too often remain unheard.