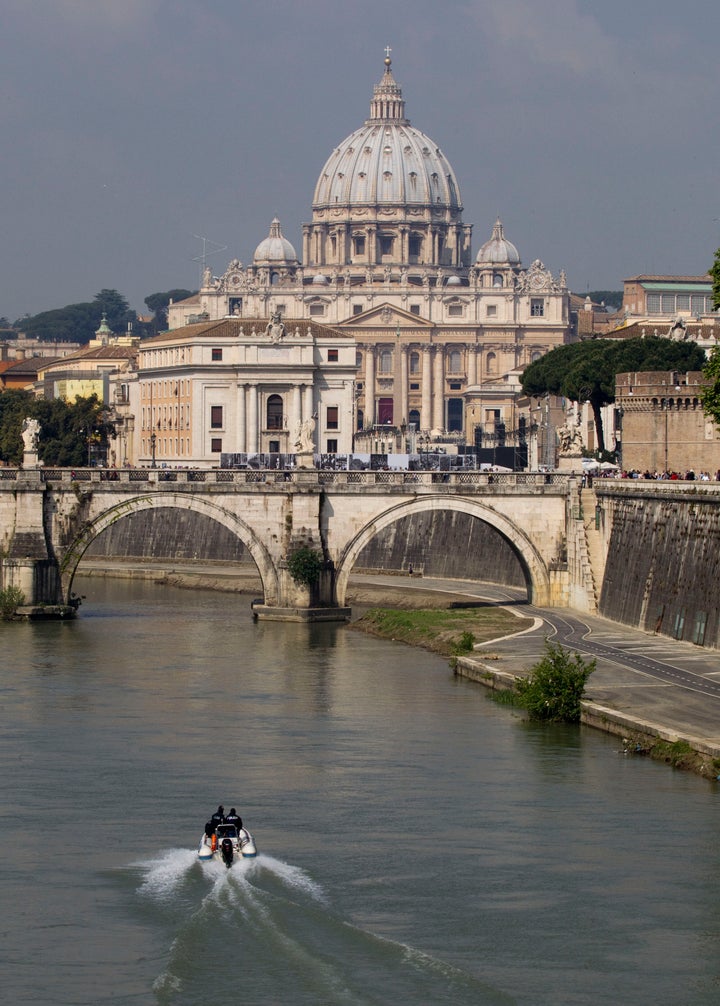 A parish priest in Ireland has compared Enda Kenny, the Irish leader, to Hitler.
It is the latest volley in the war between church and state that has transfixed the country.
One James Joyce wrote that Ireland was about 'God and Caesar hand in glove'; if so, Caesar has just unhanded himself.
In Yeats' term, a 'terrible beauty is born."
Father Thomas Daly wrote that "The last European leader to make such a blistering attack on the Pope was the ruthless German dictator Adolf Hitler."
It was an unfortunate comparison given that the current pope served briefly in the Nazi youth movement at the of World War II.
Daly was referring to Kenny's extraordinary speech last week accusing the Catholic Church, and specifically the Vatican, of facilitating child rape by ignoring civil law guidelines to report pedophile priests to authorities.
He spoke in the aftermath of an explosive inquiry into pedophile priests in Cork where the resident bishop John Magee, formerly secretary to three popes, turned a blind eye to abusive priests long after other the government had begun implementing zero tolerance.
The speech had the impact of a neutron bomb, denuding Ireland of its Vatican overseer. The Papal Nuncio was called back to Rome and men like Father Daly went on the offensive.
In the old days a belt of the crosier would have brought any politician to his knees, but this is not the old days.
Kenny noted that 2,500 messages of support from all over the world flocked in to his office. The Irish populace themselves, used to politicians dodging and weaving on the issue, embraced him for his openness and honesty.
Kenny, who came to power amid allegations of being a political lightweight, suddenly showed he had the punch of a Muhammad Ali.
The fallout continued with the expected visit of Pope Benedict in June of 2012, now all but written off.
He was to come for the Eucharistic Congress, a Catholic lollapalooza of faith and identity. That too, may now be canceled as a group of liberal priests backed by at least one member of the government have called for the Vatican to reconsider.
The last time it was held in Ireland was in 1932 and a million people attended an outdoor mass.
Next year they were hopeful of 25,000 for such an event. It shows how far the mighty have fallen on the issue of child abuse.
Kenny is still taking flack for his handling of the economic crisis where critics charge his government needed to burn bondholders and essentially pull a Greece and demand a renegotiation of their crushing European bank and IMF loans.
But in Ireland today it is easier to talk about burning bishops than bondholders.
It is really an extraordinary turnaround.
REAL LIFE. REAL NEWS. REAL VOICES.
Help us tell more of the stories that matter from voices that too often remain unheard.