PARIS -- For the second time this year, Parisians and their allies were forced, through terrorism, to prove their fortitude.
And for the second time this year, Parisians separated by oceans gathered to show solidarity in the face of evil.
Boulevard Voltaire, where the concert venue sits in the middle of the block, was barricaded, but four vigil sites were created nearby. Piles of flowers, candles, letters and posters grew at each location as Parisians paid their respects to their fallen neighbors, much as they did after January's slaughter at the Charlie Hebdo satirical magazine's Paris offices, where terrorists killed 11 people. They wanted to find some meaning or clarity amid chaos.
"I have some friends of friends who were shot entering this catastrophic situation," said Julie Furlan, 35, who lives in the Bastille neighborhood. "I come here to pray even if I don't trust in any god."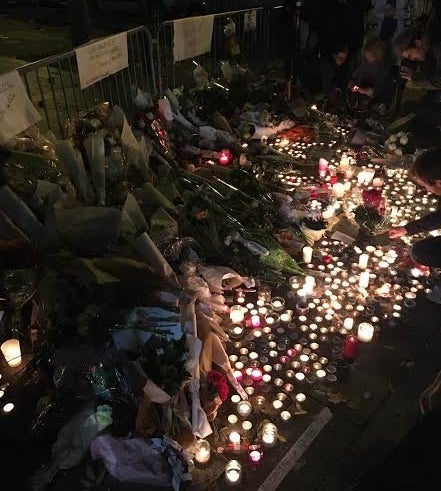 In New York City, hundreds gathered in Washington Square Park to mourn alongside America's oldest ally.
Valerie L'Huiller, 50, from Paris, succumbed to the whole spectrum of emotion.
"There's a lot of sadness, a lot of anger, and a feeling of helplessness," L'Huiller said. "It could happen anywhere, unfortunately it happened in France."
As New York City officials hung a French flag under the Washington arch -- modeled after Paris' Arc de Triomphe -- the crowd sang the French national anthem. Nearby, a woman played along on the piano.
Julien Eaton, 25, is a Frenchman whose family lives in the 10th Arrondissement of Paris, where gunfire erupted Friday at a restaurant and bars.
"It's the kind of place people go to have fun and be joyful," Eaton said. "But now I don't know."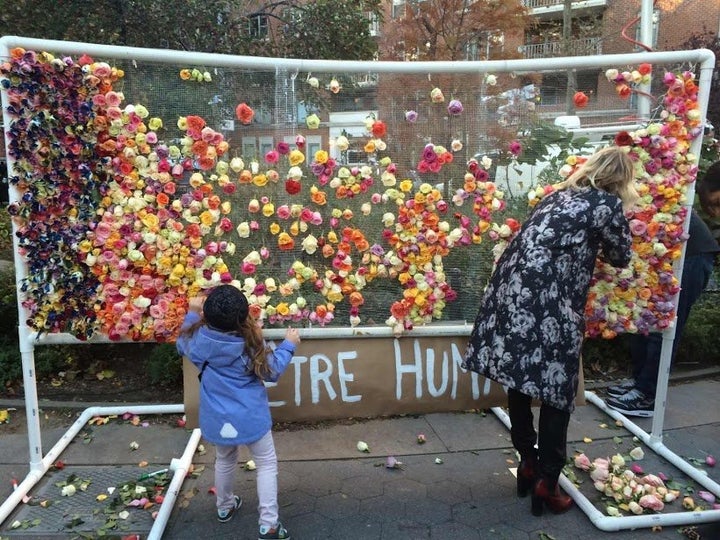 As news trickled in of the attack, Eaton immediately called his family. They were safe at home, but his sister said she could hear the gunshots outside. The death toll, Eaton said, is devastating.
"I have friends of friends who have died or were injured," he said. "It's all so bad."
A wall of flowers and bouquets were placed underneath the arch. L'Huiller said it felt empowering to have a sense of community between New York and Paris.
"It's good to see people honoring victims and to know we are not alone," she said. "The rest of the world is with us."
Kiki Von Glinow reported from Paris and Sebastian Murdock reported from New York. This article was written by Andy Campbell.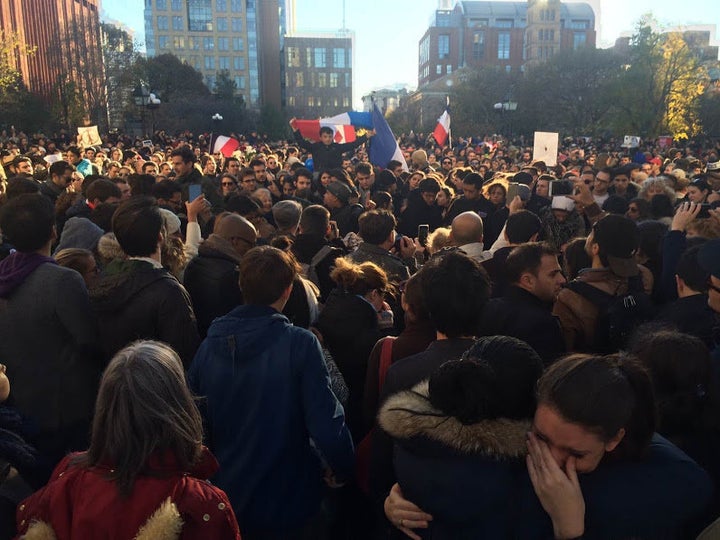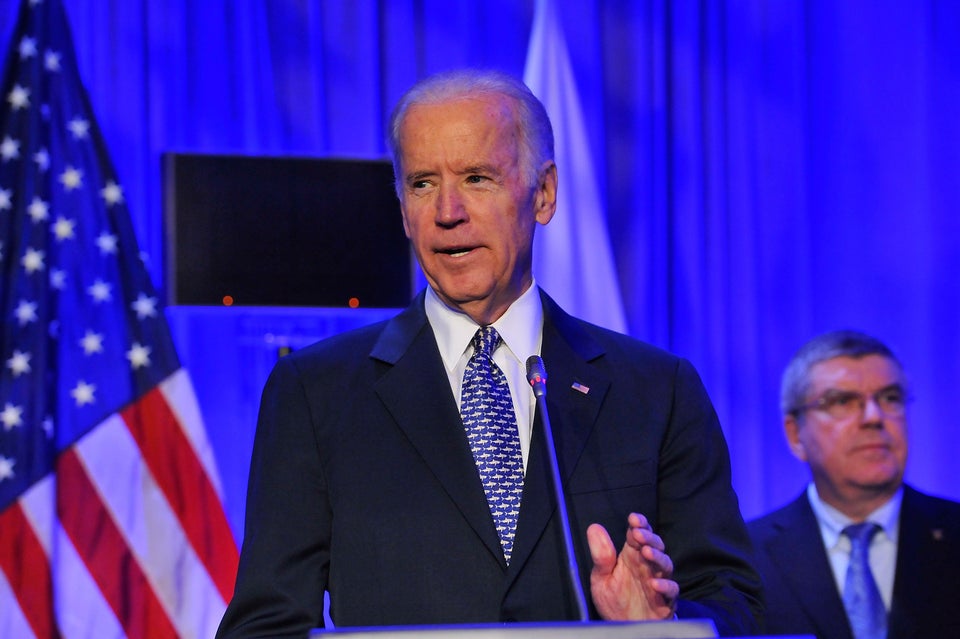 Politicians React To Deadly Paris Attacks
Support HuffPost
The Stakes Have Never Been Higher
Related
Popular in the Community