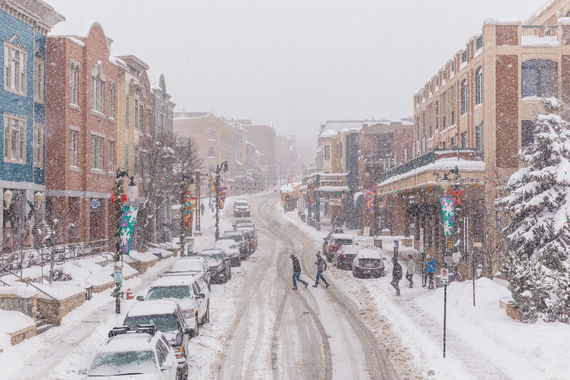 We sent Yodeler Ashley McKinney to the DoubleTree by Hilton Hotel Park City - The Yarrow to experience all this amazing mountain town has to offer and to make some beautiful photos. DoubleTree by Hilton Hotel Park City - The Yarrow is located just five minutes from Park City's Historic Main Street and 32 miles from Utah's capital Salt Lake City. Charming Park City is filled with exceptional food, culture, and endless recreation. But don't take our word for it, explore Park City through Ashley's beautiful photography and insightful tips.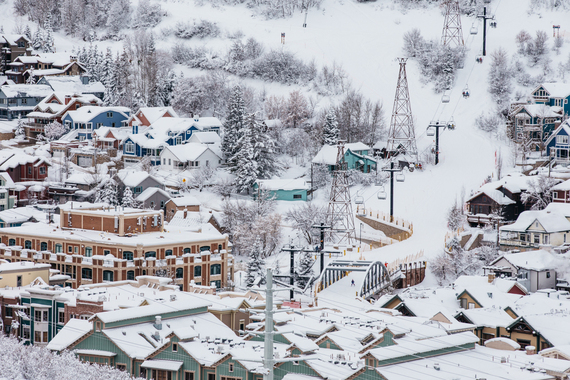 Occupation? Freelance Photographer
Can you sum up Park City? Winter in Park City, Utah is a charming getaway reminiscent of a Christmas snow village nestled in a sea of mountains. It is a walkable city full of kind people, most of whom fell in love with the area on a visit and never left. Equipped with specialty stores and restaurants, there is something for everyone. Although they are known for their mountain sports, being the largest ski resort in the country, there are countless other activities to enjoy including bobsledding, snowshoeing, horse-drawn carriage, dog sledding, fly fishing, snowmobiling, tubing and more.
What is the best thing about Park City? One of the best things about Park City is the free bus system. Transit bus stops are located throughout Park City, travel frequently, and provide easy access to recreational areas and the historic district morning, noon, and night.
What is a perfect day in Park City? A perfect day in Park City is getting up to a mountain top to see the sunrise, breakfast at Harvest on Park Ave, Skiing Park City Mountain and taking a ride on the gondola, exploring the shops in the historic district, and having dinner at one of the various unique and delicious restaurants on Historic Main Street.
What are the people like in Park City? The people in Park City are humble, kind, and eager to get to know you. I found a lot of the people I met were transplants who fell in love with the area upon visiting. They told me that they come for the winter and stay for the summer claiming it is just as beautiful in the warmer months with a number of fun outdoor activities.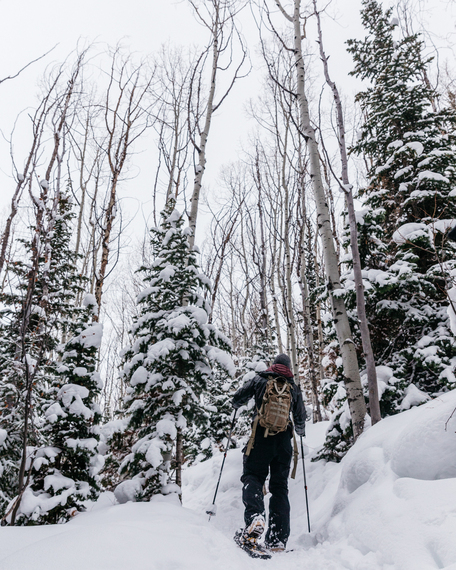 If Park City was a person who would it be? Santa Claus with his reindeer... (although in Park City they're elk and moose)
What was your experience like exploring Park City? It was a treat. I spent time exploring all day long. Every place I ate at was extremely delicious. I never ran out of things to do. In fact, I didn't have time to do everything I wanted to! The people were so friendly and interested in my visit.
If your best friend was visiting Park City for 24 hours what would you have them do? I would have them check their skis at the DoubleTree by Hilton Hotel Park City - The Yarrow door, grab a hot cocoa and warm cookie and settle into their room. Drink a bottle of water because of the altitude! Walk to Squatters next door for breakfast, make sure you get their oh-so-good-bacon with your meal. Another breakfast option is to take the bus/walk to Harvest on Park Ave and get the delicious poached eggs on Avocado toast and a latte. Their fresh juice of the day is amazing too.
Get your gear on, grab your skis (and another cookie) and hop on the free bus to the mountain right outside the hotel. Ski your heart out and make sure to go to the top of the mountain! Stop at Miner's Camp mid-mountain for a warm drink, and take Home Run down for your last run (easy, long, and beautiful to take in the views).
Grab lunch on Main Street, all the restaurants are good. Chimayo is delicious modern Mexican food with great cocktails, and The Bridge Cafe is a ski-in restaurant next to the Town Lift on Main Street. If you're feeling bold and adventurous, head over to Olympic Park for an evening ride on the Winter Comet Bobsled! Make sure you sit in the second seat behind the driver for the least intense ride (people in the back get tossed around a bit).
For a view of Park City at night, drive up to Golden Way while the ski slopes are still lit up! Have a drink or two at No Name Saloon, grab a pizza to go at Main Street Pizza and Noodle and head back to the DoubleTree to eat and wind down in the warm pool and jacuzzi. If you're up for another drink before bed, head to the hotel's Vertical Lounge and have their signature snow dance cocktail.
For more amazing travel guides and travel inspiration visit GlobalYodel.com!
Support HuffPost
A No-B.S. Guide To Life
Related
Popular in the Community