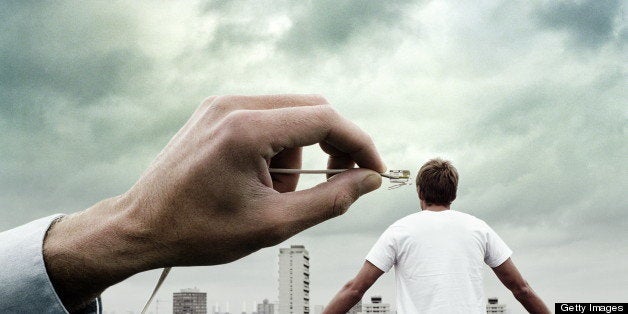 After years of imagining, the Internet of Things (IoT) is finally here.
The Internet is no longer limited to your laptop or smartphone. It's connected to your body, regular household items, car and so forth. Wish you could turn on your lights remotely? Done. Wouldn't it be great to warm up your house on your way home? Got it. And devices like FitBit that are aimed at improving health by monitoring key activities are on the rise, as well.
But consumers and B2C companies aren't the only ones to reap the benefits. Many successful large B2B corporations are banking on the IoT. Take GE, which put a $15 trillion price tag on what it calls the Industrial Internet.
The Next Revolution: The Internet of Things for Cities
The biggest impact that the Internet of Things will have on our lives and businesses seems to be remaining quietly in the background, waiting for us to realize its significance until it begins to crawl up on us and become seamless in our daily lives: our cities.
I'd like to refer to the Internet of Things for cities as "the connected city." What exactly is the connected city? It's where sensors detect critical information about our environment and pass it on via advanced networks so that cities will automatically know what's happening as well as be able to take action. They will see when a streetlight goes out; air pollution levels are high; trash capacity so garbage trucks only go to optimally filled cans; real-time parking availability and trends; and more.
Cities are where the true impact of the Internet of Things is witnessed and benefits can be realized. That's because a city places a direct impact on consumers and businesses -- they set the standards, technology, policies and so forth to be in place to obtain these goals. But even more so, the way cities are organized and share information plays a critical role in our day-to-day lives.
Smart Parking: The Foundation to the Connected City
Companies like Streetline have a vision to make cities connected so that city leaders make better, informed decisions that minimize economic and societal impacts. We're starting with parking.
Smart parking tackles some of the largest challenges our society faces: traffic and emissions. Drivers searching for parking cause thirty percent of urban traffic, so you can only begin to think about what the reduction in people circling for parking can do from both a pollution and quality of life standpoint.
If you haven't heard of it, you're probably wondering what makes parking smart. Smart parking is about connectivity, real-time data and analytics. It's about using technology to take a mundane daily task -- parking -- that has several ripple effects and must be managed with data behind decisions -- for both cities and drivers.
I'm proposing a strong statement: smart parking is both the accelerator -- and foundation -- for the connected city. I say this for a few reasons. Firstly, smart parking is one of the only intelligent initiatives that actually result in increased revenue after it's been implemented. So it's not just reducing costs; it's actually generating additional funds for the city. As parking is typically the second highest source of city revenue, these additional funds can be helpful to prevent budget cuts.
Secondly, once the network is in place, other additional sensing pieces can easily be added on to various elements throughout the city to measure critical elements and make the connected city a reality. Finally, the benefits meet many public transit goals: the reduction of traffic congestion, air pollution, improvement of the local economy, increased flow of customers to local commerce and better quality of life for citizens and visitors.
I am honored to be part of the upcoming New Cities Summit in São Paolo, where thought leaders will gather to talk about what it will take to make the "Human City" a reality. We believe the movement toward the connected city...the Human City...may be the next revolution for our world today. And, it may just start with parking.
This post is part of a series produced by The Huffington Post and The New Cities Foundation, to mark the New Cities Summit in São Paolo, June 4-6, 2013. The summit highlights what works to solve the great urban challenges facing all cities. For more information on the New Cities Summit, click here.
REAL LIFE. REAL NEWS. REAL VOICES.
Help us tell more of the stories that matter from voices that too often remain unheard.