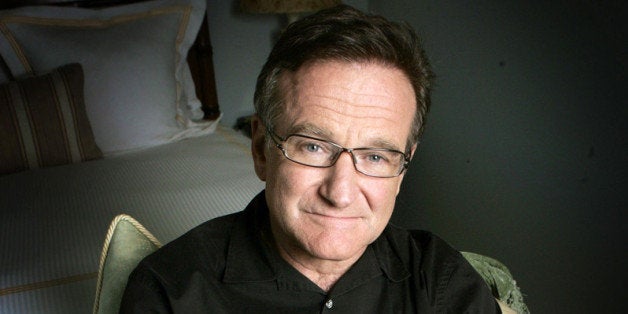 When I was diagnosed with Parkinson's disease at the age of 38, I told almost no one at first. My fear of prejudice or pity from friends and co-workers caused me to keep that secret inside for five years until I told everyone.
For most of the world, the sad news of Robin Williams' suicide followed by the surprising reports that he had been diagnosed with the early stages of Parkinson's disease was a double-barreled shock to our collective conscience. The reaction of my fellow Parkinson's patients to the news has been somewhat more complex. We can't help but be a little grateful that his fame is shining a spotlight on the very real but little discussed aspects of Parkinson's. Yet it brings into focus that the disease is more than just what we publicly acknowledge: tremors, rigidity, trouble walking and a host of other motor skills problems. Robin Williams' tragic suicide highlights the darker and scarier non-motor symptoms from Parkinson's, such as depression and dementia.
Until now, the most recognized name connected to the disease has been Michael J. Fox. Like Williams, Fox is a lovable celebrity. He has used his tragedy to create a foundation generating over $450 million for research. Everyone knows that Fox has a way of seeing the positive (his aptly-titled books say it best: Lucky Man and Always Looking Up -- The Adventures of an Incurable Optimist) and much of the Parkinson's patient community (including me) has adopted his can-do approach. However, the reality is that Fox's infectious optimism doesn't reach everyone.
Indeed, the irony of Michael J. Fox's outlook is that it creates the false impression that we are all doing well enough. Most of us wear our debilitating and degenerative disease with a smile. It has the unintended effect of softening a sense of urgency and hiding frustration that the scientific community relies on a 40-year-old drug as the gold standard for treatment, that this treatment largely addresses only the motor symptoms and there remains no definitive objective method for diagnosing Parkinson's (like a blood test).
While Williams' depression and other struggles have been widely publicized and no one can point to a single trigger that led to this tragedy, the news of his suicide represents the other extreme end of the spectrum of possible impacts of the disease -- that Parkinson's might lead many of us to consider suicide, either because depression is a symptom of the disease and contributes to other existing factors and/or the sadness and complicated issues associated with having Parkinson's may lead us to lose the desire to live and/or some of the drugs have some potentially dangerous side effects. (And it's important to remember that there's a big difference among those three things, all of which may be at play for Parkinson's patients.)
Some in the Parkinson's community may run from the horrifying image of Robin Williams' suicide and disavow that the disease could ever "beat us" -- as if suicide from depression is just a choice we might make because we're just not strong enough to fight or brave enough to endure the symptoms. We don't want to scare our friends or families into thinking that is the path we are heading down. So many are already flocking to Fox's optimism and reassuring themselves on social media and in conversations that now, more than ever, they will keep fighting and that we will find a cure in our lifetimes. And they will wear that trademark optimism and smile.
So I have to ask: At this critical moment, are we losing an opportunity? Shouldn't the patient community own the fact that indeed Parkinson's can cause depression, problems with concentration, fatigue and other cognitive issues beyond the physical impairments? Why aren't we demonstrating vocal impatience, frustration and anger at the slow pace of progress in finding a cure? What can we learn from the viral success of the ALS Bucket Challenge helping a patient population of 30,000 vs. the global Parkinson's population of over 5 million that will rise exponentially in the years to come? (Of course, ALS is a horrible, untreatable disease that ultimately kills its patients.)
Williams' death was surely not caused by a single factor, and yet there is no doubt that depression played a significant role in his tragically premature end. We can and frankly must stay positive and do everything we can to show that we can lead a relatively full life with Parkinson's (I'll be doing a triathlon for Team Fox next week even though I could barely swim two months ago). But like AIDS patients in the 1980s, Parkinson's patients need to be even more outspoken and insist on additional resources and efforts to find a cure. The death of Robin Williams may be an opportunity to be a little sad, a little mad and a little less accepting of the disease.
Have a story about depression that you'd like to share? Email strongertogether@huffingtonpost.com, or give us a call at (860) 348-3376, and you can record your story in your own words. Please be sure to include your name and phone number.
___________________
Also on The Huffington Post: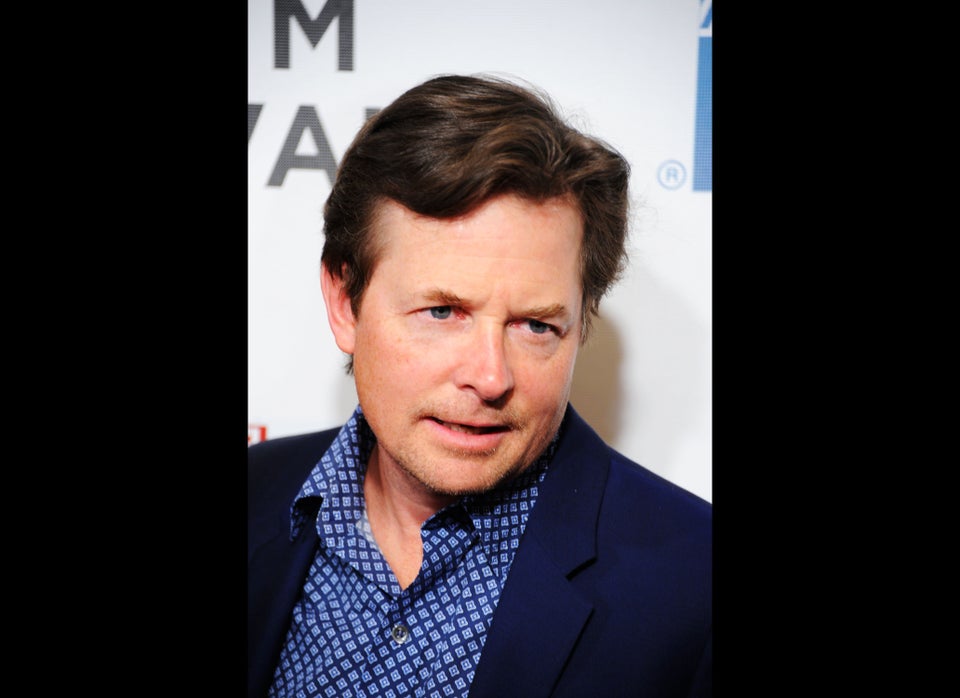 Famous Faces Of Parkinson's
Popular in the Community