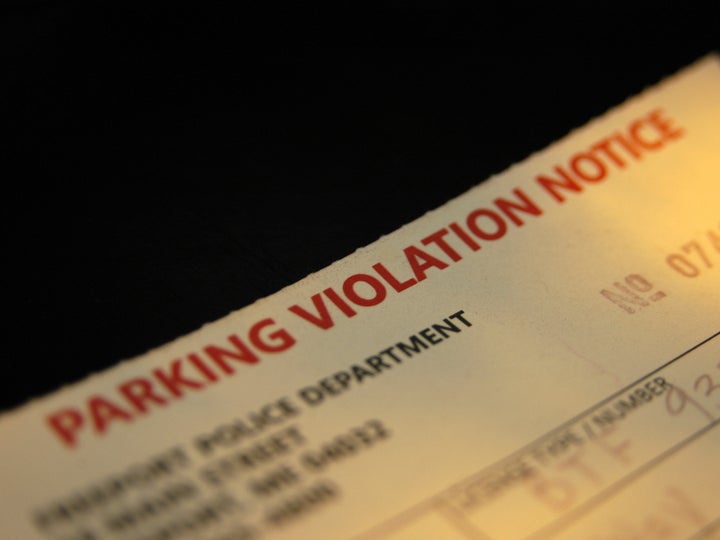 Between alternate side parking, tow zones, loading zones and metered spaces, there are any number of ways a driver might misread -- or willingly ignore -- the rules delegated by a parking sign and end up with a ticket.
But an app out of San Francisco called Park.It is looking to minimize that risk by showing users where legal spaces are located in the area where they are driving and sending alerts to their smartphones if a space is no longer safe to park in. Park.It takes into account all kinds of potential violations, from street cleaning times and restrictions for residential zones to incline parking rules and meters.

Calvin Liu, CEO of Park.It, told The Huffington Post that the app also displays the 5 percent of San Francisco's parking spaces that are equipped with sensors indicating whether or not they are available, so drivers can spend a little less time aimlessly driving around looking for spots. The app makes use of a feature from San Francisco's Municipal Transportation Agency that provides open-source data from these sensors about which parking spots are open at any given minute.
Fast Company reports that 3,000 people have already signed up for Park.It, and that the app will soon be available in New York and Washington, D.C., both cities with a history of bringing in huge revenues from parking tickets.
In 2011, Washington set a city record by collecting $92.6 million in parking ticket revenue, beating out the previous year by more than $12 million.
And as the New York Post reported, it's estimated that New York City may have lost $100 million in parking ticket revenue following Hurricane Sandy, with officers still only handing out tickets at 60 to 70 percent of their pre-storm rates. Before the storm hit, officers were doling out an average of 27,000 tickets a day.
There is already plenty of competition among companies aiming to help customers steer clear of parking tickets. Mashable highlighted seven different parking-related apps in March of last year, each with the similar theme of helping users park legally to avoid tickets, but with varying features.
Still, following the launch of ParkSmart, another app based in San Francisco, city officials told ABC's KGO-TV that they weren't worried about the potential to lose revenue because more people will be paying their meters instead of fines.
LOOK: Screenshots from the Park.It app.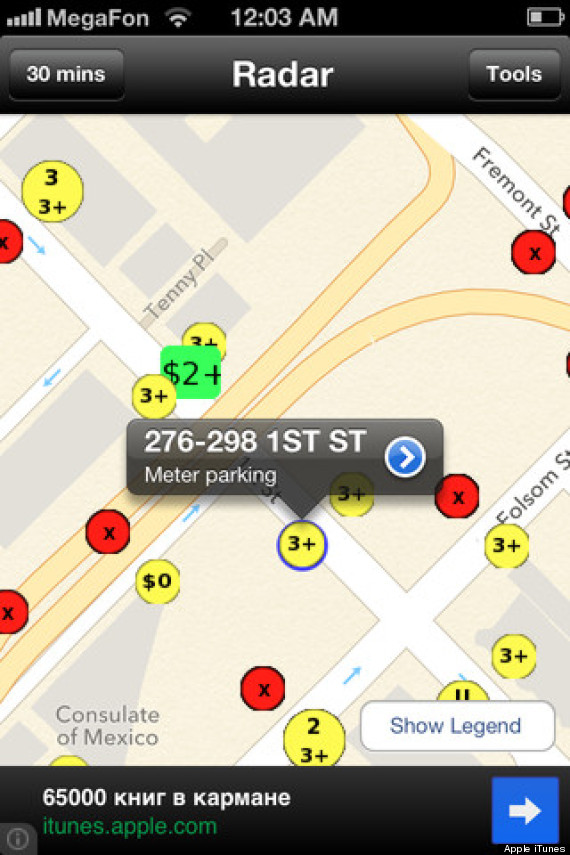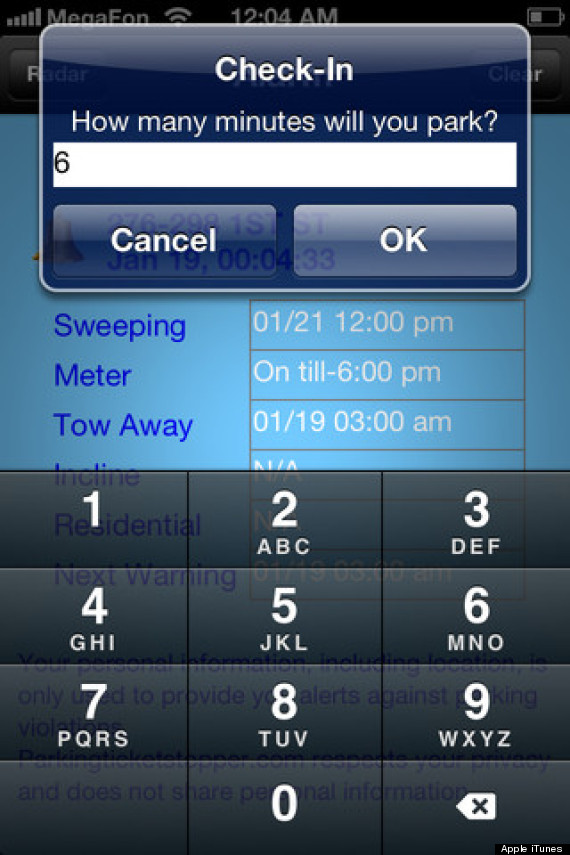 REAL LIFE. REAL NEWS. REAL VOICES.
Help us tell more of the stories that matter from voices that too often remain unheard.