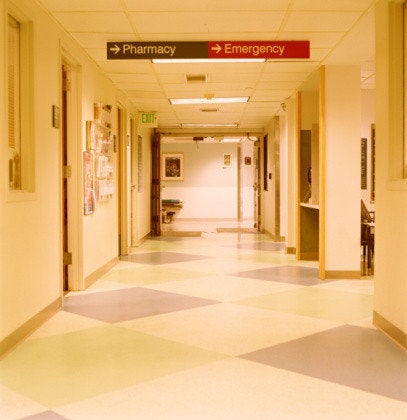 DALLAS -- Parkland Memorial Hospital, which has been cited by federal regulators for continued threats to patient safety, plans to sign a "systems improvement agreement" that may allow it to continue to treat Medicare patients -- even if it no longer qualifies to participate in the program.
The Centers for Medicare and Medicaid Services (CMS) told the hospital its federal funding would be cut off and its Medicare agreement terminated on Sept. 30 "because of deficiencies that represent an immediate and serious threat to patient health and safety." Yet CMS offered Parkland the opportunity to sign the systems improvement agreement, which would allow outside consultants to oversee changes to its operations, because of the enormous number of patients who would be impacted if the hospital were to be shut down.
"Closing the hospital would have a devastating impact for Dallas county," said CMS spokesman Bob Moos. "CMS offered an opportunity for Parkland to improve its services through an agreement that will help to comply with the requirements to achieve the expectations and quality required to participate in the Medicare program."
The systems improvement agreement is time-limited; CMS-approved consultants will try to address all of the problems found at the hospital by the end of the month. They will work beyond that date if more time is needed for Parkland to reach compliance, Moos said.
Parkland is Dallas County's only public hospital and the only option for the 45 percent of Latinos in Dallas who lack health insurance. Losing federal funding would have a profound effect on its patients, many of whom are low-income and Hispanic. Although definitive statistics are not available, the Concilio, a nonprofit organization that serves the Hispanic community in Dallas, estimates that 82 percent of the babies born at Parkland and 50 percent of the hospital's patients are Hispanic. Hospital spokeswoman Candace White confirmed to The Huffington Post that the majority of Parkland's patients are Hispanic.
On August 9, the hospital was notified of severe deficiencies uncovered during an investigation conducted in July by the Texas Department of Health, at the behest of CMS. In its report, the health department warned that Parkland posed "an immediate and serious threat to the health and safety of its patients." It threatened to withhold more than $400 million in federal funds if the problems were not corrected by September 30. The hospital has been working since then to address the issues and comply with CMS and the health department's requests.
Racing against the clock, Parkland Hospital must remedy a number of critical issues cited in the report, including delays in emergency service, the lack of proper sterilization measures, errors in patient documentation, lack of initial infirmary care, failed operation and use of specialized equipment, failure to store medication properly, and failure to take basic precautions in patient care.
Dallas County Commissioner Elba Garcia said the conditions at Parkland were "unacceptable, despicable and inexcusable." She is demanding that the hospital hold those responsible accountable by ordering a top-down change in leadership at all levels.
"The hospital should not be closed, but it can make a profound change to fix major problems," Garcia said. "We also need to seriously consider, in an independent study, what are best medical practices in each area, to ultimately give us an idea of what's happening."
Garcia said the CMS findings corroborated what she has heard firsthand from patients. Her office has received complaints from many Hispanics who are furious about the treatment they received at Parkland.
"There's no excuse to explain why [the hospital is] missing records and medical archives in this digital age, or why there is no proper sterilization of medical instruments. This is a public hospital that has to respect people of scarce economic resources through good medical care," she said.
On any given day, Parkland is significantly overcrowded, with patients filling its corridors, waiting rooms and surrounding areas. Some have been made to wait for 18 hours or more before receiving emergency medical attention. Inside there are never-ending streams of people, while outside there is a chaotic mix of buses, patrol cars and ambulances. Patients include men, women, children, the elderly and the homeless. Most are treated for only a nominal fee.
Among Parkland's achievements is its civilian burn center, the second largest in the nation. The hospital is also a national leader in disaster preparedness and serves as a primary teaching hospital for the University of Texas Southwestern Medical Center.
Yet there have been tragedies. One of the more recent ones involved the death of a psychiatric patient who was treated in violation of regulatory standards. After the patient's death, CMS ordered an investigation into medical procedures and operating conditions at Parkland. Hospital facilities and medical equipment were scrutinized, patients and hospital employees were interviewed, and medical archives and clinical records were reviewed. CMS concluded that several aspects of Parkland's operations didn't comply with the federal requirements for Medicare accreditation, so the agency ordered Medicare funds withheld until the problems were corrected. In fiscal year 2010, 16 percent of Parkland's budget came from Medicare funds and 32 percent of it came from Medicaid funds.
Moos, the CMS spokesman, pointed out that the most serious violations related to emergency services and the control of infections, both areas that had the potential to place patients in imminent danger.
"Our primary objective is that the hospital once again complies with the conditions for Medicare participation by ensuring that all patients receive quality [medical] care," Moos said in an email.
Parkland's troubles are not exactly new. In 2008, local restaurateur Mike Herrera died after waiting for nearly 19 hours in the emergency room to receive medical care. He eventually lapsed into unconsciousness and could not be revived. Herrera had suffered a cardiac arrest; his autopsy ruled that his cause of death was cardiovascular disease, aggravated by obesity and diabetes. In a press release after Herrera's death, Parkland denied any wrongdoing. However, it did acknowledge that its emergency room was constantly filled to capacity and pledged to assign more paramedics and nurses to triage and monitor critical cases.
In March 2010, Parkland patient Sonia Soto, 27, died of a cranial hemorrhage caused by an E. coli infection. After her death, the hospital medical examiner removed and kept her organs during the autopsy without her family's consent. Soto's parents filed a lawsuit against Parkland, and the hospital was forced to change its guidelines to specify that explicit consent is required before organ extraction. The court compelled the consent forms to be provided in both English and Spanish.
Susana Duarte also has firsthand knowledge of Parkland's problems. Her son Fernando spent a month in intensive care fighting for his life against a rare disease that never got a conclusive diagnosis. He was eventually found to have a large abscess in his throat that prevented him from breathing. Fernando was sent to the 10th floor, where Parkland treats its sickest patients, and admitted to intensive care, where he remained in a coma for more than a month. To Duarte's amazement, there were children running through the corridors, playing and shouting all day and night.
"There was no peace and quiet at any hour, because children of all ages were indiscriminately allowed to play in the waiting room and hallways adjacent to the intensive care unit," she said. "Many of the children saw bodies right in front of them without any restriction."
Duarte criticized the hospital for apparently placing no restrictions on children in that wing of the hospital. "Children often hindered the passage of X-ray machines and other devices through the intensive care unit," she said, adding that the rooms, including her son's, were filthy as well.
"It's the service attitude that fails, and it's the system and its procedures combined that promote the chaos in the care they offer, in addition to stereotyping patients for being Hispanic and poor," said Hilda Duarte, Fernando's aunt. "I feel as though the level of service is offered as if they were doing us a favor."
The CMS report found that staff members did not take proper precautions to ensure cleanliness before caring for patients, neglecting to remove soiled gloves and gowns. Infectious waste, such as syringes, bodily fluids, and respiratory equipment, was improperly disposed of. Patients were not stabilized before being transferred from the emergency room to other departments and their pain levels were not properly assessed. Severe staff shortages meant that residents worked unsupervised and nurses were not available at certain hours. Bed linens often went unchanged, expired drugs were used, examinations were performed incorrectly and diagnoses were often wrong.
Additionally, an investigation by The Dallas Morning News revealed that in March 2010, the hospital sent 73 letters advising female patients of the possibility of infection after it found that the instruments used in their gynecological exams had not been properly sterilized. Patients were urged to return to the hospital for examinations, told to get tested for infections, and advised to use condoms or abstain from sexual contact.
One month later, 53 letters were sent to new mothers who were treated at the hospital's neonatal care facility, notifying them of a failure to completely sterilize the equipment used in their deliveries. The hospital monitored newborns and their mothers for any potential complications after the problem was discovered.
Parkland's current facility dates back 57 years. A new complex is currently being constructed in an attempt to relieve the overcrowding and staffing issues. The 2.5 million square foot facility, slated for completion in 2014, will be the largest hospital in the country when it opens.
According to Parkland's most recent financial records, the hospital's approved operating budget for fiscal year 2011 is $1.2 billion. Parkland receives an estimated 150,000 visitors to its emergency room, admits an estimated 40,000 patients, and delivers an estimated 15,000 newborns each year.