A Florida jury on Thursday recommended that Nikolas Cruz be sentenced to life in prison for killing 17 people at Parkland's Marjory Stoneman Douglas High School in February 2018.
The jury reached the decision on its second day of deliberations in a trial that lasted about three months. It was the deadliest mass shooting in U.S. history to reach trial.
Cruz pleaded guilty to murder last year. Prosecutors urged the 12-member jury to recommend the death sentence for the 24-year-old, while Cruz's lawyers asked for life in prison. A death sentence would have required a unanimous decision from the jury.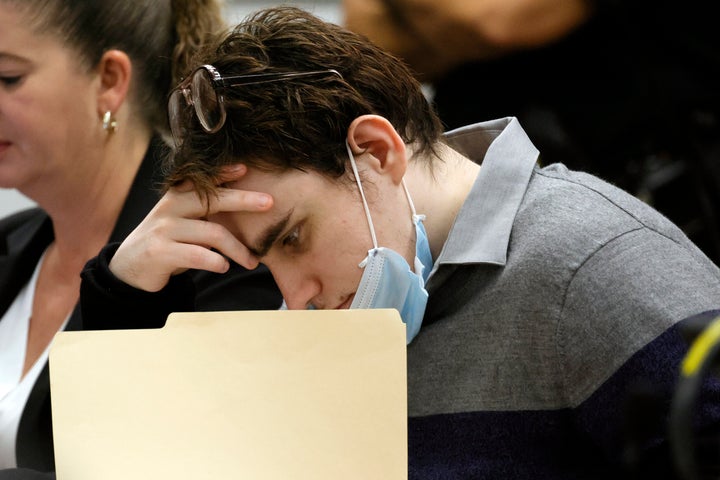 Cruz was described by reporters in the courtroom as showing little emotion after learning his fate, while family members of the victims audibly cried while exiting the room.
Several of the victims' families expressed outrage at the decision, telling reporters they believed sparing Cruz's life tells future mass shooters that they too will be spared.
"You set a precedent for the next mass killing," Dr. Ilan Alhadeff, whose 14-year-old daughter, Alyssa, was killed in the shooting, told reporters. "As a country, we need to stand up and say that's not OK."
His wife, Lori Alhadeff, said she was blindsided by the decision.
"There wasn't even a doubt in my mind that it would be the death penalty," she said.
Fred Guttenberg, the father of 14-year-old Jaime, said the victims did not receive justice.
"I was prepared for the rest of my life to seek justice and I could not be more disappointed by what happened today," he said. "I think anyone planning a shooting right now sees that there's a path to avoid the death penalty where it exists."
The jury foreman Benjamin Thomas, speaking with CBS Miami, said the decision came down to a juror who believed Cruz was mentally ill and that mentally ill people should not get the death penalty.
"There was one with a hard no, she couldn't do it and there were another two that ended up, you know, voting the same way," he said.
Thomas said he personally didn't agree with the decision and is "not happy with how it worked out, but that everyone has the right to decide for themselves."
Still, family members of the victims argued the life sentence fell short of the punishment they hoped for.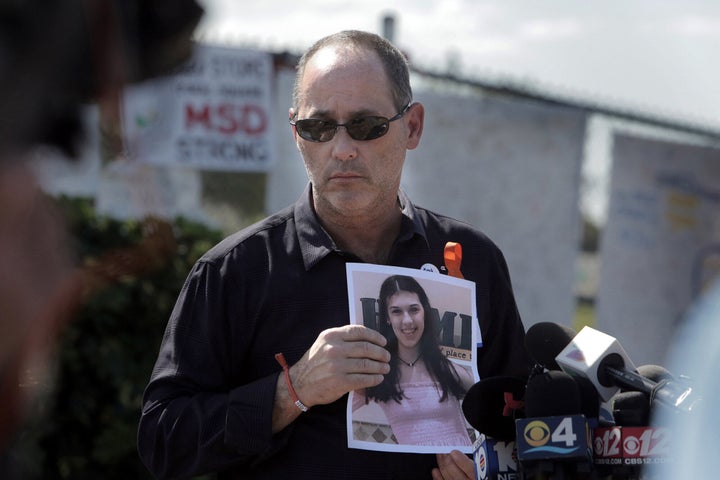 Tony Montalto, the father of 14-year-old Gina, called the jury's decision a "gut punch" and said it puts "all schools in jeopardy."
"My beautiful Gina, the other sons, daughters, spouses and fathers, they were the victims here," he said. "Our justice system should have been used to punish this shooter to the fullest extent of the law, not as an act of revenge but to protect our nation's schools. Do we want people that commit atrocious acts to be punished to the full extent of the law or do we want to excuse them because they had a difficult time growing up?"
"Do we want people that commit atrocious acts to be punished to the full extent of the law or do we want to excuse them because they had a difficult time growing up?"
Cruz's defense team had argued that he should be spared death due to his difficult childhood and his mental and emotional issues. They also said he suffered from fetal alcohol spectrum disorder, which they blamed for his at times violent behavior and developmental problems.
Prosecutors argued that Cruz faked brain damage during testing and that his swift and easy handling of an AR-15-style semi-automatic rifle during the attack disproved that he suffers any neurological disorders, as his attorneys claimed.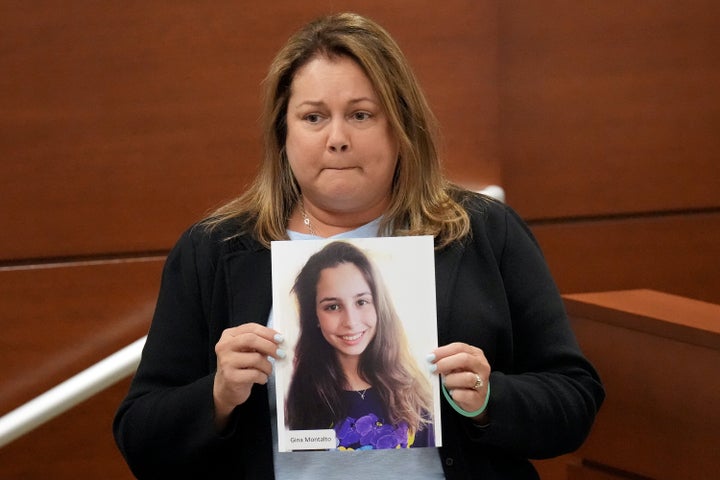 Debbi Hixon, whose husband, Chris Hixon, was fatally shot while trying to disarm the shooter, shed tears while expressing her disappointment.
Hixon said she wasn't for the death penalty before the shooting and that it's been a struggle for her over the years since "to feel so strongly that this person doesn't deserve to walk on this earth."
"Really right now it feels like his life is more valuable than Christopher's and that is not true," she said.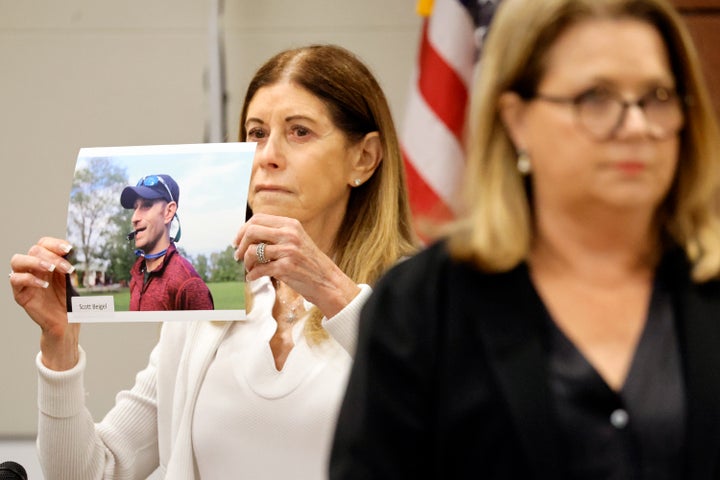 Linda Beigel Schulman, mother of slain teacher Scott Beigel, who was fatally shot while giving refuge to students in his classroom, said claiming mental illness gives mass murderers a license to escape capital punishment.
"If this was not the perfect death penalty case then why do we have the death penalty at all?" she said alongside her husband, Michael Schulman, who held up a photo of the shooter carrying out the attack in one of the school's halls.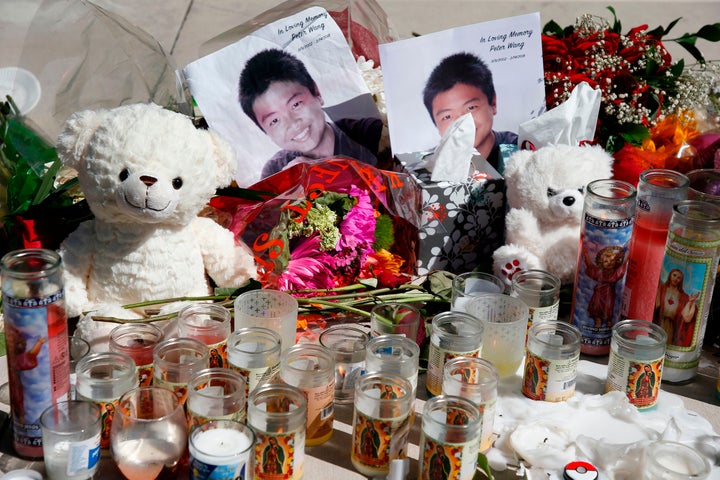 Anne Ramsay, whose 17-year-old daughter Helena Ramsay was killed, questioned why there's still a gun problem in the U.S., despite so many atrocities.
"If this murderer had mental problems, he still managed to get a gun, he still managed to get an AR-15 to mow down our kids. Why was he allowed to get an AR-15?" she said. "There is no excuse to have weapons of war on the streets and if you do not get that, then something is wrong in this country."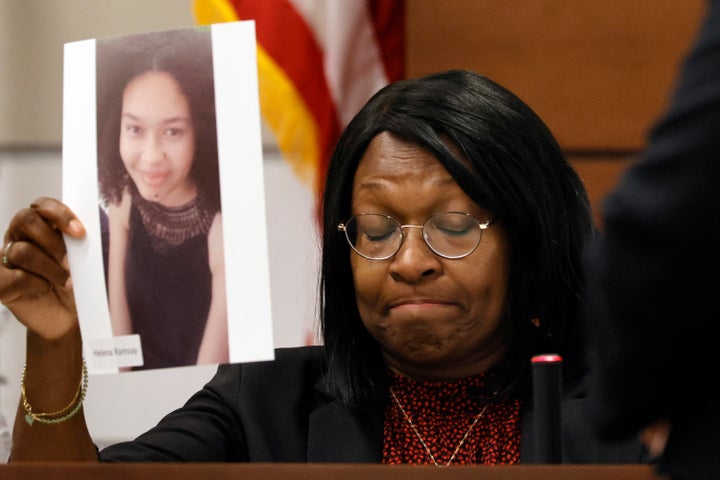 The anguished mother and sister of slain 17-year-old Joaquin Oliver also called the jury's decision wrong but said that they will try to not "let the defendant take more from us."
"The defendant accomplished his goal. The defendant made us feel bad, took our loved ones away, the defendant saw the family suffering, the defendant fired 139 times, and he didn't do more because he didn't find anybody else to keep firing," said Joaquin's mom, Patricia Oliver.
Popular in the Community