Not all of them were happy to hear from him.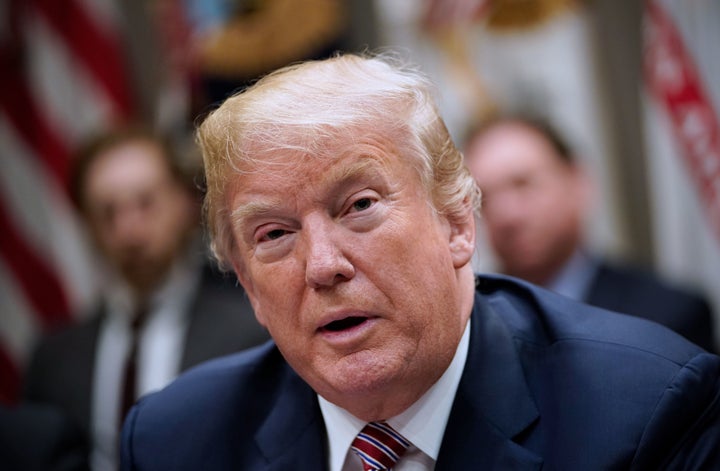 "He said he heard that I was a big fan of his, and then he said, 'I'm a big fan of yours too.' I'm pretty sure he made that up," she told the Times. "Talking to the president, I've never been so unimpressed by a person in my life."
In addition to speaking to victims by phone, the president met with Parkland families as well as other victims of gun violence at the White House on Wednesday. He received public backlash after a photo from the listening session showed him holding a notecard with a reminder to tell attendees, "I hear you."
Trump organized the listening session after declining to attend a CNN-hosted town hall event with survivors and parents ― a decision that some Parkland students called cowardly.
"The fact that [Trump] has organized [the listening session] just proves that he's scared of us and that he doesn't want to have to face us," Emma Gonzalez told CNN.
"If Donald Trump wants to listen to us, he should have taken the first invitation," Alex Wind said. "We are not going to come to him. He is going to need to come to us."
Florida Sens. Marco Rubio (R) and Bill Nelson (D), as well as NRA spokeswoman Dana Loesch, attended the CNN event. Florida Gov. Rick Scott (R) skipped it.
The town hall was full of passion and outrage, much of it directed at politicians for what families saw as inaction on gun control. Fred Guttenberg, whose daughter Jaime was killed in the Parkland attack, told Rubio that, "your comments and the comments of the President were pathetically weak."
Parkland survivors were also quick to criticize Trump's defense of the National Rifle Association in the wake of the shooting. After the president tweeted that NRA leaders are "great people" and "patriots," student Cameron Kasky said it was "the WORST POSSIBLE THING TO SAY."
"Would American patriots try to buy our elections and our children's lives by lobbying for lax gun laws even after massacres?," said another student, David Hogg.
Support HuffPost
The Stakes Have Never Been Higher
Popular in the Community