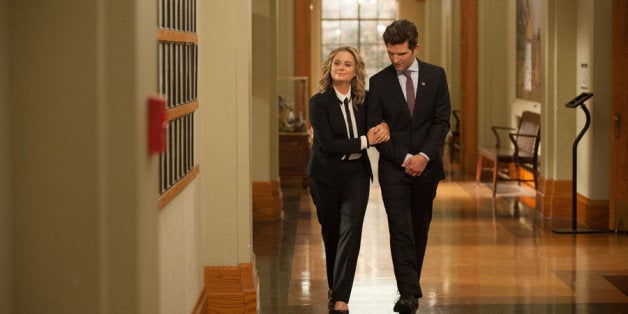 Raise your hand if you sobbed through the "Parks and Recreation" series finale. Great, so we're all in this together.
NBC aired the final installment of "Parks" on Tuesday night, and through a series of flash forwards we found out exactly what happened to the former employees of Pawnee's Parks and Recreation Department. Each story was a sweet, simple send-off and wrapped these characters up in neat bows fitting to their personas: April and Andy grow up a little, Ron finds his professional happy place and Ben and Leslie play charades with the Bidens. Here are the fates of Pawnee's greatest:
Donna Meagle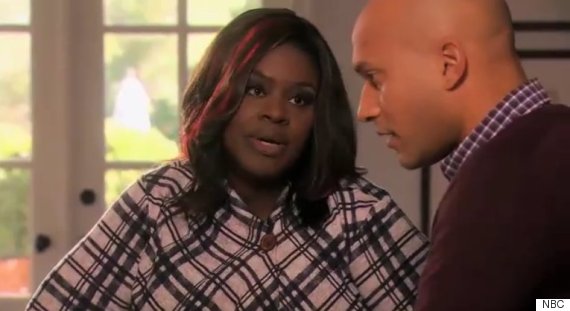 Flash forward to 2023, and we see Donna as a successful real estate agent in Seattle. She ends up with hilarious stories (She got kicked out of En Vogue! She came in ninth on "Italy's Got Talent!" She served on a NASCAR pit crew!), a fat bank account and her happy teacher husband Joe (Keegan-Michael Key). We also see that Donna's philanthropic side has developed. Instead of taking a lavish trip, she starts a non-profit, Teach Yo'self, to help Joe and other teachers fund education programs. She also calls April "Satan's Niece."
Craig Middlebrooks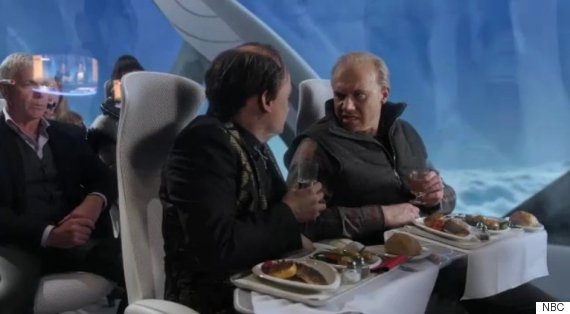 In 2019, Craig sings in Tom's Bistro and gets hit on by his future husband, Typhoon. They grow old together.
April and Andy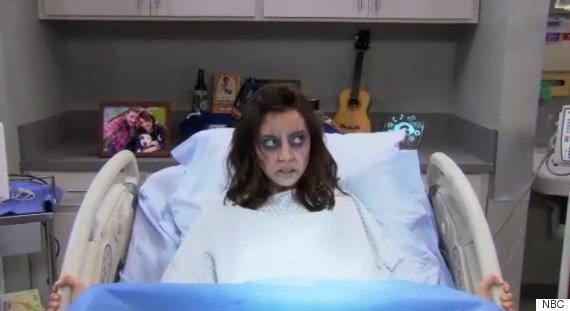 The Dwyers live in Washington, D.C. in 2022 and Andy's desperate to be a dad. Even though April is into stretch marks and puking, she's not sure she wants kids. April goes to Leslie for advice, which is great, obviously. "Nobody's life is perfect," Leslie says. "You have kids because you and Andy are a team and you want to bring in some new team members. I don't know if you should have kids, but I do like your team." On Halloween 2023, Zombie April gives birth to Burt Snakehole Ludgate Karate Dracula Macklin Demon Jack-o-Lantern Dwyer -- Jack for short -- and everyone's thrilled. During Leslie and Ben's sendoff, we find out April's pregnant with another vampire spawn.
Jean-Ralphio Saperstein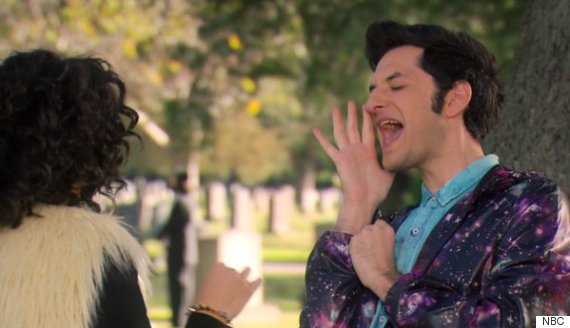 Jean-Ralphio fakes his own death for insurance money. He and Mona Lisa have plans to open a casino in Tajikistan. It falls through.
Tom Haverford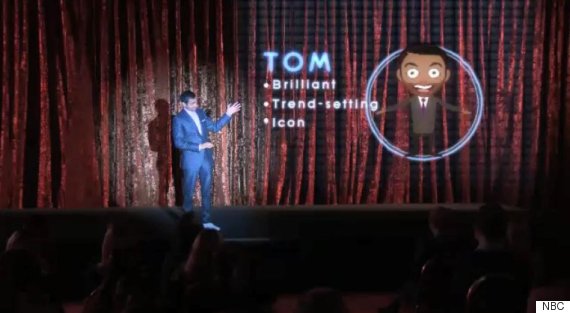 In Tom's story, set in 2019, we find out that Ben became a Congressman (and is still obsessed with calzones). Tom expands Tom's Bistro, a decision which leaves him broke and "swagger-less." But as we learn, he becomes the best-selling author of "Failure: An American Success Story."
Garry Gergich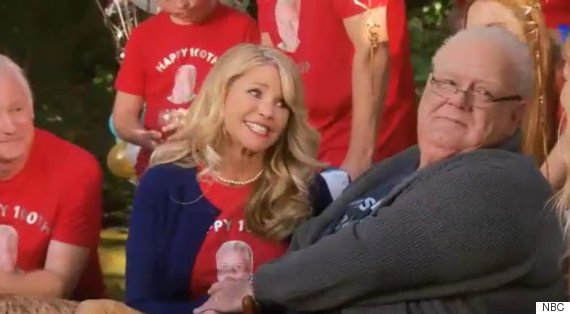 Garry serves as Pawnee's mayor for 10 terms and lives to be 100 years old. Gayle looks the same, natch, and is by his side when he dies at his own birthday party. They also spell his name wrong on his tombstone. Classic Jerry. Also of note: the most questionable moment of the episode happens during Garry's flash forward and features Leslie and Ben. But we'll get to that in a minute.
Ron Swanson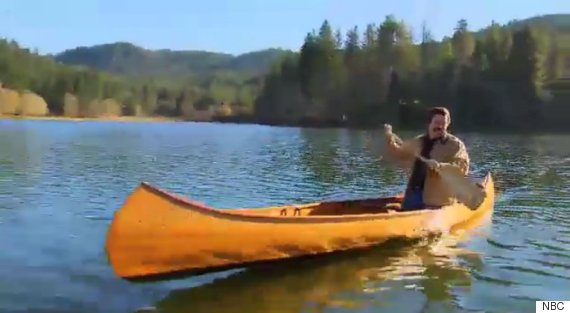 Ron resigns from Very Good Building Company in 2022 and asks Leslie for advice. "I would like to turn my attention to something that would make me feel useful, but for the life of me, I cannot figure out what," he says. Leslie finds him the perfect job as the head of Pawnee's National Park. "Your job would be to walk around the land alone. You'd live in the same town you've always lived in. You'd work outside. You'd talk to bears. Next argument," Leslie said when he protests. It's beautiful.
Chris and Ann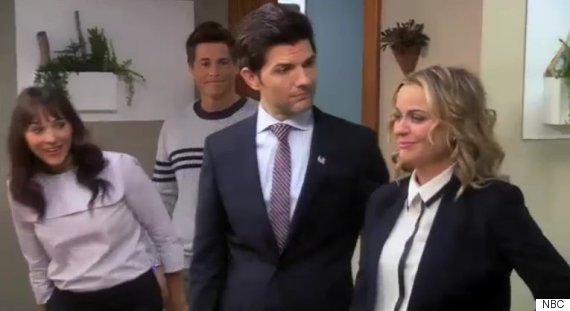 Chris and Ann show up during Leslie and Ben's visit to Pawnee in 2025, and have two kids, Oliver and Leslie. They're getting ready to move back to Pawnee so Chris can run the admissions department at Indiana University. According to his futuristic wrist-scanner-thing, Chris is "extremely healthy."
Leslie and Ben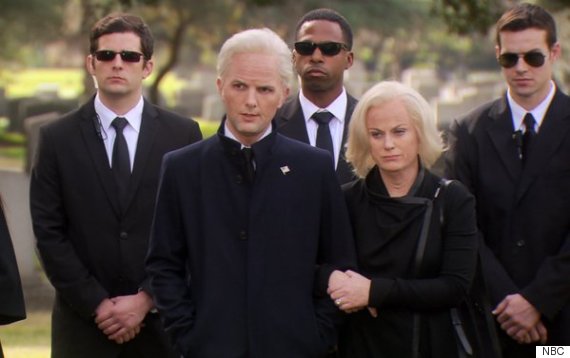 Back to Garry's story. During his funeral, Ben and Leslie stand in the back, accompanied by what seems to be Secret Service agents. Did Leslie become president?! Did Ben?! It's never explicitly stated, but their flash forward leads us to believe that Leslie holds a higher office. (Retta, who plays Donna, told HuffPost Entertainment that show creator Mike Schur wanted this ending to be ambiguous. "I think Mike wanted the audience to make their own decision as to what happened," she said.)
In 2025, Leslie and Ben are at the Bidens' home for a dinner party -- they play charades; it's super casual -- and a rep from the DNC asks Leslie to consider running for governor of Indiana. That same night, Jen Barkley (Kathryn Hahn) tells Ben that he should run. Leslie and Ben have a mature, loving conversation about which one of them will campaign. They make a pros and cons list and decide to flip a coin. But back in Pawnee, among all their old friends, Ben makes the final decision: Leslie will run. She wins, obviously.
We see Governor Knope honored at Indiana University in 2035. Though what happens between then and Garry's funeral is left up to the viewer, Leslie's final chapter is a perfect, progressive ending for America's greatest fictional former Parks Department employee. She has the final line of the show and stares straight into the camera smiling. "I'm ready."
Correction: An earlier version of this story misidentified Keegan-Michael Key.
Before You Go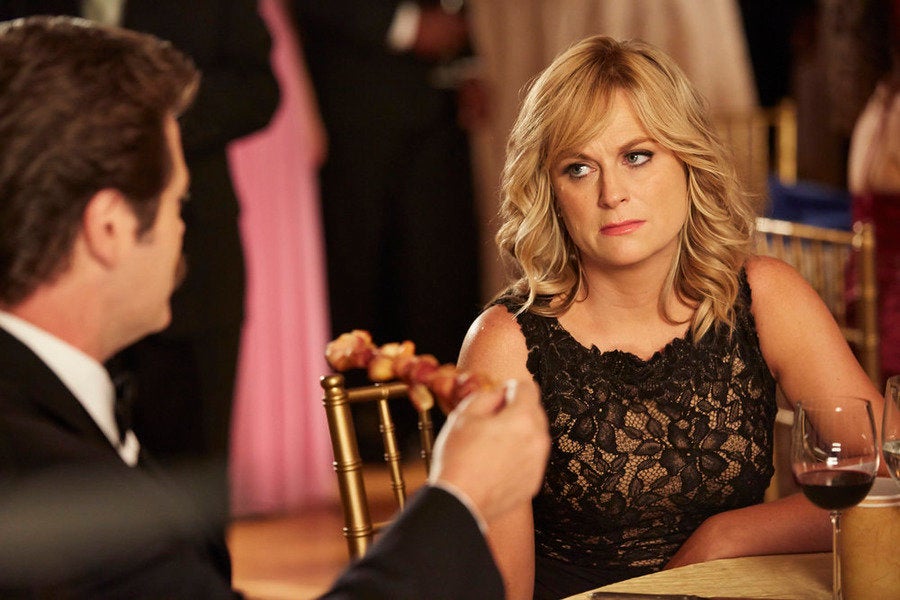 'Parks and Recreation'
Popular in the Community