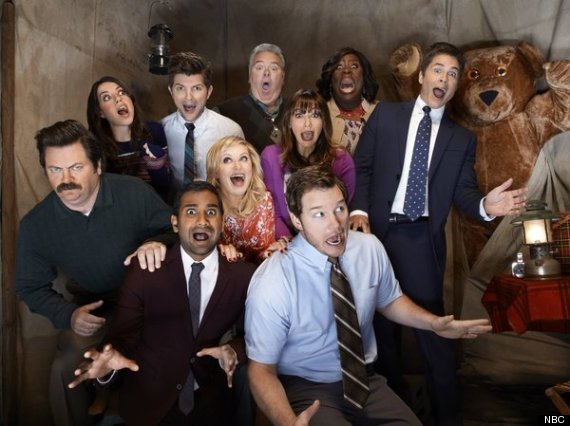 This new photo of the cast of "Parks and Recreation" -- top row, from left to right: Aubrey Plaza (April Ludgate), Adam Scott (Ben Wyatt), Jim O'Heir (Jerry Gergich), Retta (Donna Meagle), Rob Lowe (Chris Traeger); middle row, from left to right: Nick Offerman (Ron Swanson), Amy Poehler (Leslie Knope), Rashida Jones (Ann Perkins); bottom row, from left to right: Aziz Ansari (Tom Haverford) and Chris Pratt (Andy Dwyer) -- has left us with several questions.
-Why is Nick Offerman's face so great?
-Did they just learn Rashida Jones and Rob Lowe are leaving the show?
The above is what the "Parks and Recreation" cast will look like at the start of Season 6. However, by midseason Lowe and Jones will depart the series. "Parks and Rec" executive producer Mike Schur said it was a natural time for the actors -- and their characters Ann Perkins and Chris Traeger -- to leave the show.
"We absolutely love both Rashida and Rob, and will be sad to see them go," Schur said in a statement. "Rashida was one of the very first people we knew we wanted in the cast, and as important as Ann is to Leslie (and vice-versa), she'll certainly never be far from Pawnee. Rob we initially thought we could only have for six or eight episodes, and we couldn't be happier that he will have stuck around for 75. They are wonderful, funny, committed actors, they've been a huge part of the Parks and Rec family, and we think we have a great Pawnee send-off in the works for them."
"Parks and Rec" returns on Thursday, Sept. 26 at 8 p.m. ET on NBC.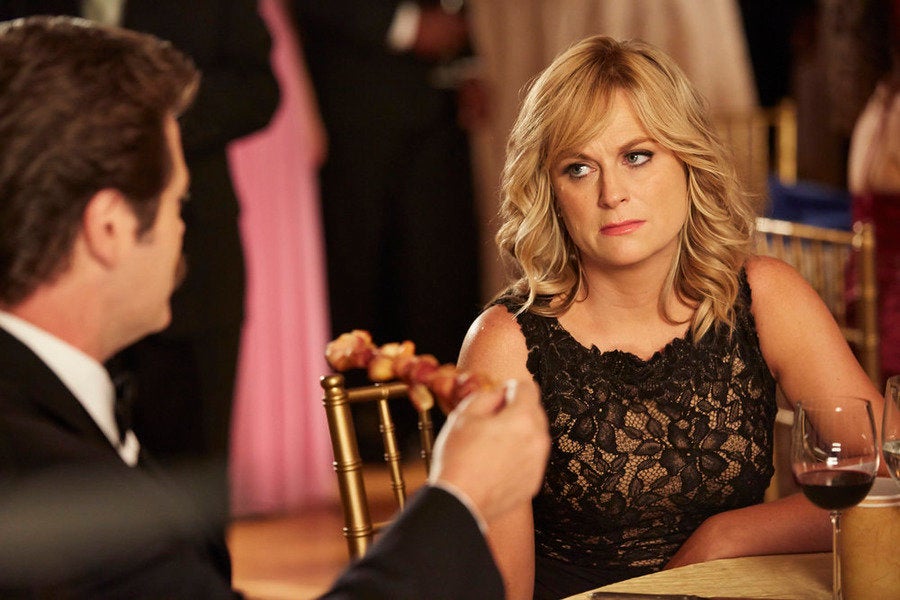 'Parks and Recreation'
Popular in the Community