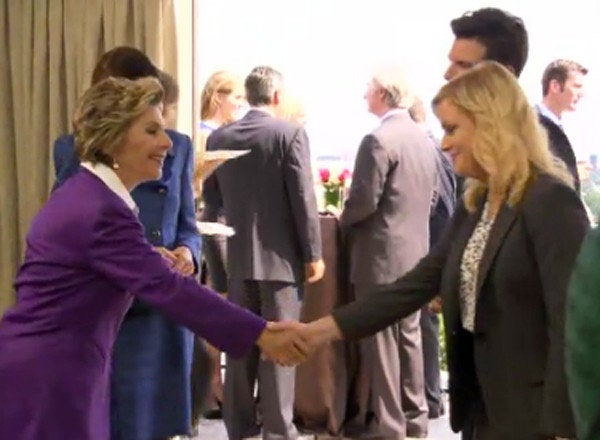 When Leslie Knope goes to Washington, she'll be meeting two of her heroes: Senators Barbara Boxer and Olympia Snowe.
Flustered at a D.C. party (and the pretty and tall women attending), Leslie (Amy Poehler) is quick to point out Pawnee's major flaws -- raccoons and obese toddlers -- to her role models. Senators Snowe and Boxer aren't the only famous D.C. faces popping in on the Season 5 premiere of "Parks & Recreation." Look for Senator John McCain to pop up at just the right moment where Leslie wants to be alone.
"I enjoy the program. I think it's really funny," Senator Snowe said in a behind-the-scenes interview. "I love Amy. I think she does a phenomenal job. She has a great sense of humor and a great sense of timing." Snowe also took to Twitter to praise the series after she filmed her scene.
"Parks & Rec" Season 5 premieres Thurs., Sept. 20 at 9:30 p.m. ET on NBC.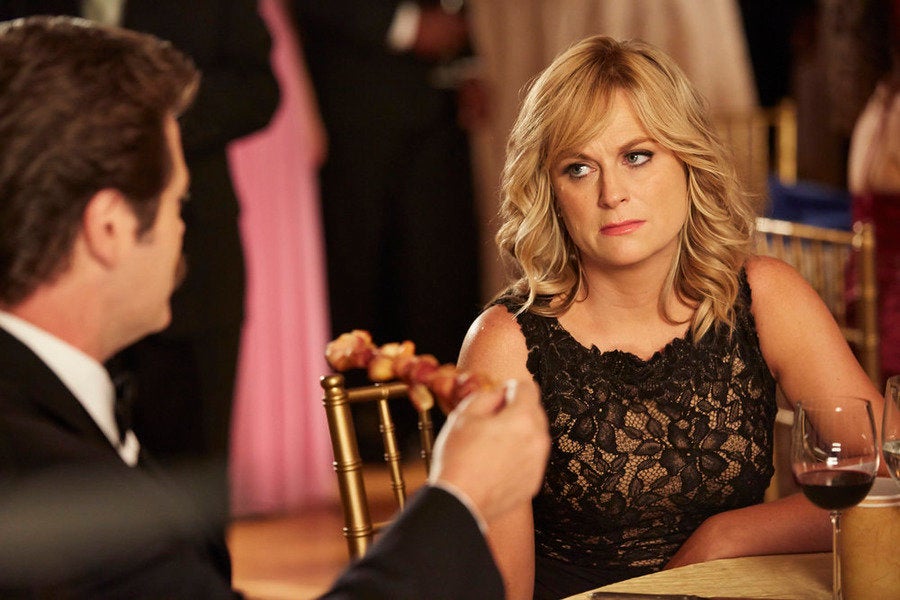 'Parks and Recreation'
Popular in the Community