Christie Brinkley made her debut on "Parks & Recreation," continuing the tradition of beautiful women in Jerry's life. No one could believe how beautiful his daughter was when Chris started dating her, but it all made sense now, when Brinkley stepped into the role of Jerry's wife.
In a complete contrast to his life at work, Jerry's home life appears to be one filled with love and beauty. Most of the gang had no idea that Jerry even threw these holiday parties, as Tom had set up filters to send all mail sent by him directly into their spam folders. They learned what a genuine and decent guy he actually is. Does this mean they'll start being nicer to him? Probably not.
On the other side of town, Tammy 2 came back, and Megan Mullally played her even crazier than usual. She was insanely jealous of Ron's new girlfriend, Diane. But Diane proved that she's more than able to take care of herself.
In fact, she was more concerned about the close friendship Ron shared with Leslie. So he shared with her something Leslie didn't even know. He performed for her as Duke Silver.
Tune in to "Parks & Recreation" every Thursday at 9:30 p.m. EST on NBC.
TV Replay scours the vast television landscape to find the most interesting, amusing, and, on a good day, amazing moments, and delivers them right to your browser.
Before You Go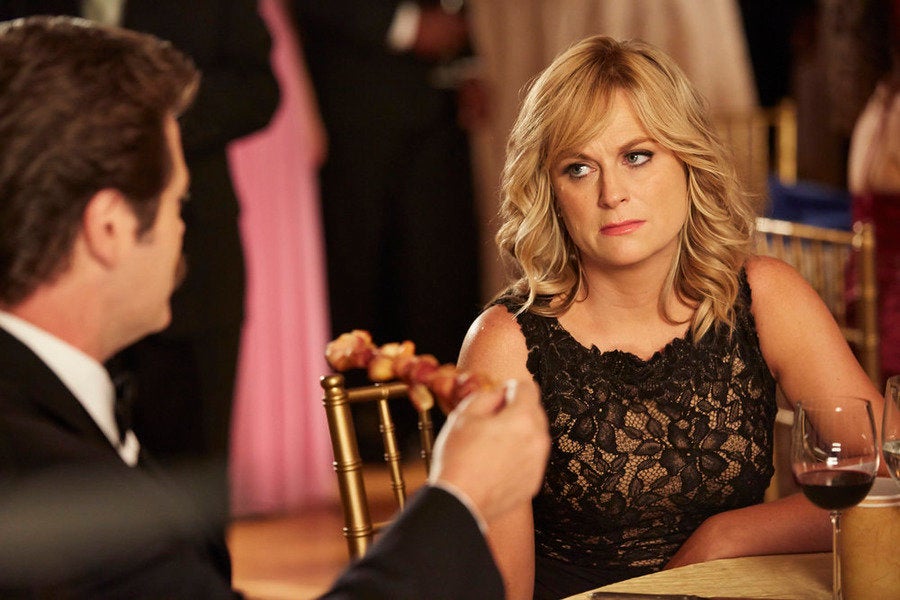 'Parks and Recreation'
Popular in the Community