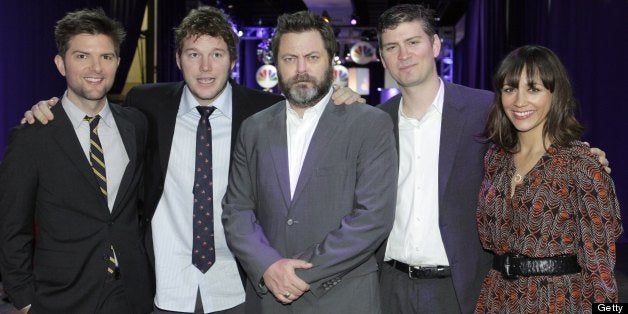 Although star Amy Poehler's (Leslie Knope) nomination for Outstanding Actress In A Comedy Series was well-deserved, the series failed to score nominations in the Outstanding Comedy, Outstanding Supporting Actor In A Comedy, Supporting Actor, Supporting Actress categories.
For a show with extraordinary actors and actresses including Nick Offerman, Adam Scott, Rashida Jones, Aziz Ansari and more, the fact that the show took home only two nominations total -- one for Outstanding Sound Mixing For A Comedy Or Drama Series -- is a huge snub.
Series creator Mike Schur took to Twitter to express his disappointment.
Are you surprised by "Parks And Rec's" lack of Emmy nominations? Sound off in the comments.
"Parks And Recreation" returns on Thurs., Sept. 26 at 8 p.m. ET on NBC.