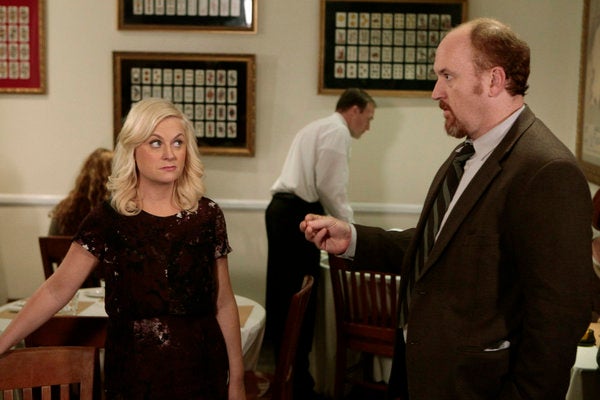 Louis C.K.'s Officer Dave is returning to Pawnee to have dinner with his old flame, Leslie Knope ... and her new boyfriend?
In the "Parks and Recreation" episode titled "Dave Returns" (Thurs., Feb. 16 at 8:30 p.m. EST), Leslie and Ben run into Dave while trying to get the chief of police to endorse Leslie. The last time Leslie saw Dave, he asked her to move to San Diego with him.
The episode's other plot includes Andy and the rest of the team working on a new theme song for Leslie's campaign.
Take a look at some episodic stills featuring Louis C.K. below.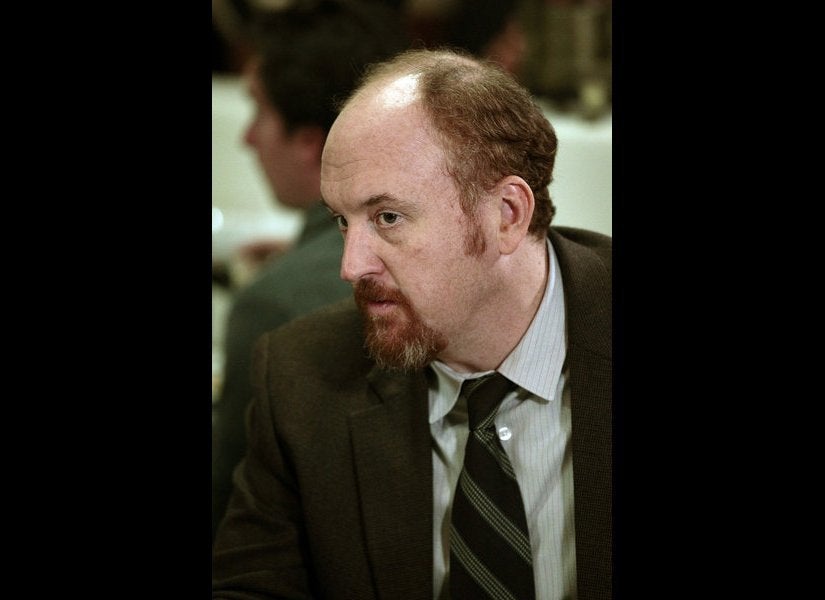 Louis C.K. Returns to "Parks and Recreation"
Popular in the Community