Looking for a Ron Swanson bobblehead doll? All you need is a "man saw" and a whole lot of moxie.
In the exclusive video above, Nick Offerman, who plays Swanson on the NBC comedy "Parks and Recreation" (Thursdays at 9:30 p.m. ET), takes us inside his wood shop to build a bobblehead of his beloved character. Reminder: "Don't forget the nasal labial fold!"
Swanson fans will no doubt be glad to learn that the "Parks and Recreation" finally returns with new election-themed episodes (which executive producer Michael Schur discussed here) on Thursday, April 19 at 9:30 p.m. ET on NBC. Bradley Whitford guests as a city councilman, and yes, we're counting the minutes until we see that "West Wing"-style walk-and-talk. Check out stills from the episode below.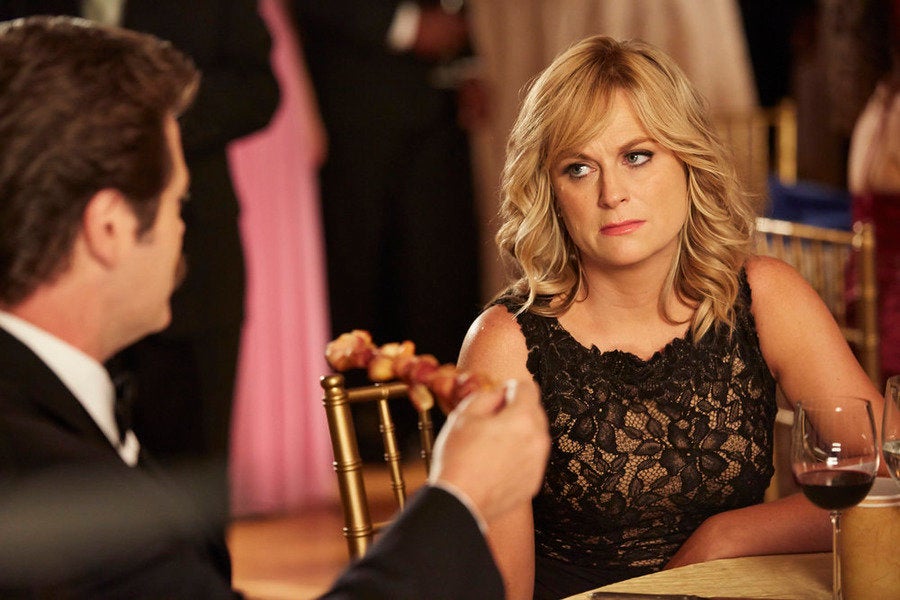 "Parks and Recreation" returns Thurs., April 19, 9:30 p.m. ET on NBC.