Any comedy worth its salt finds ways to put its characters through distressing situations, and "Parks and Recreation" (Thursdays at 9:30 p.m. ET on NBC) is no exception.
In HuffPost TV's exclusive deleted scene from Thursday's episode of the NBC comedy, Tom Haverford (Aziz Ansari) goes without all of his gadgets -- no email, no Twitter, no Facebook, no Instagram.
Ron Swanson (Nick Offerman), who spends much of Thursday's episode with Tom, has deal with his co-worker's "crisis." Ron is no technology fan -- he's far happier in the woods and off the grid -- so of course he doesn't have much sympathy for Tom's tech-free time-out.
As if that's not enough, in Thursday's episode, Leslie Knope (upcoming Golden Globes co-host Amy Poehler) has to deal with an STD outbreak -- among seniors. Sounds like good times in Pawnee!
"Parks and Recreation" airs Thursdays at 9:30 p.m. ET on NBC.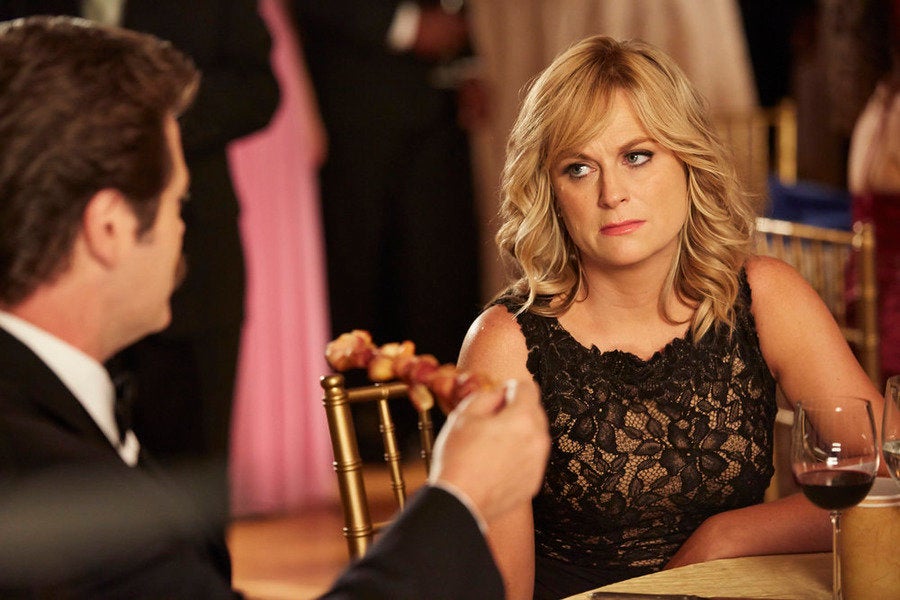 'Parks and Recreation'
Popular in the Community