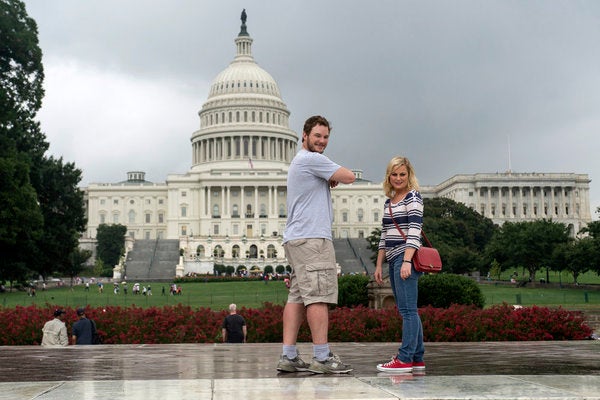 Will Capitol Hill ever be the same once Leslie Knope is done with it? Viewers will soon find out when "Parks & Recreation" takes over Washington, DC in the Season 5 premiere of the NBC series.
Cast members Amy Poehler, Chris Pratt, Aubrey Plaza and Adam Scott were already spotted filming in DC and now NBC has released official photos from the show's time in the nation's capitol. While in DC, several Washington powerplayers filmed cameos. Look for John McCain, Barbara Boxer and Olympia Snowe to appear during the show's Season 5.
Check out photos from the new season in the slideshow below.
"Parks & Recreation" returns to NBC on Thurs., Sept. 27 at 9:30 p.m. ET.