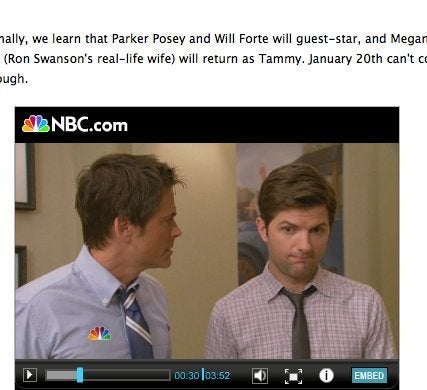 The season premiere of "Parks & Recreation" is coming up next week, and we're anxious to see what's been brewing in Pawnee since season two.
In this sneak preview of the third season, you can catch a glimpse of what the Parks dept. looks like when Rob Lowe and Adam Scott's "good cop/bad cop" characters return to put it on budget lockdown.
Interviews with the cast reveal that both Parker Posey and "SNL"'s Will Forte will guest star as a thong enthusiast and "Twilight" die-hard (respectively), making for a promising third season.
The season premiere airs Jan. 20 at 9:30 EST on NBC.
Popular in the Community