Newly released documents offer a fascinating glimpse into how and why a national parks worker went rogue, triggering a resistance movement of disaffected federal employees in the age of the Trump administration.
A Freedom of Information Act that Bloomberg News requested turned up a note from one of the pioneers of the movement: a former seasonal worker at the Badlands National Park in South Dakota.
The worker, whose name was redacted in the released information, highjacked the park's Twitter account (@BadlandsNPS) four days after President Donald Trump's inauguration and tweeted several facts about climate change.
The worker acted because the Department of the Interior had issued an order after Trump's inauguration that all Twitter accounts within its purview should be suspended immediately.
The department issued the order after a National Park Services tweet compared photos of former President Barack Obama's inauguration crowd to Trump's smaller numbers, reportedly infuriating the new commander in chief.
In an email from the "rogue" Badlands worker to a parks superintendent that Bloomberg obtained, the employee explained that he or she briefly took over the official Twitter account because the worker feared censorship of important facts.
"Fearing a gag order on climate science I willfully sent out a series of tweets on the subject," the worker explained. "I changed the password a few months back but when setting up a Twitter account for my own personal use discovered the cookies had left me logged into the Badlands account. I loaded the tweets ... and proceeded to log out. I swear I no longer have the log-in information. I accept full responsibility for my actions."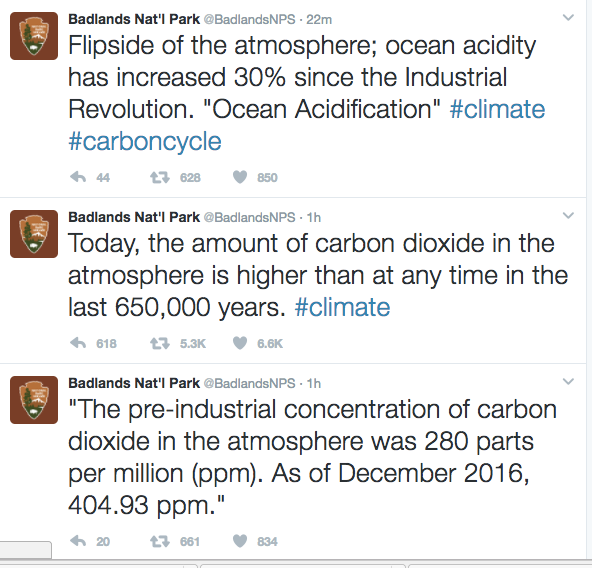 The tweets were quickly deleted, despite an outpouring of positive responses from the public. By the time the issue was sorted out, the worker was no longer employed by the park and no action was taken as punishment.
Most of the other documents that Bloomberg obtained about the Badlands Twitter incident praised the worker for going rogue and standing up to the Trump administration. Several hand-decorated postcards were sent thanking the site.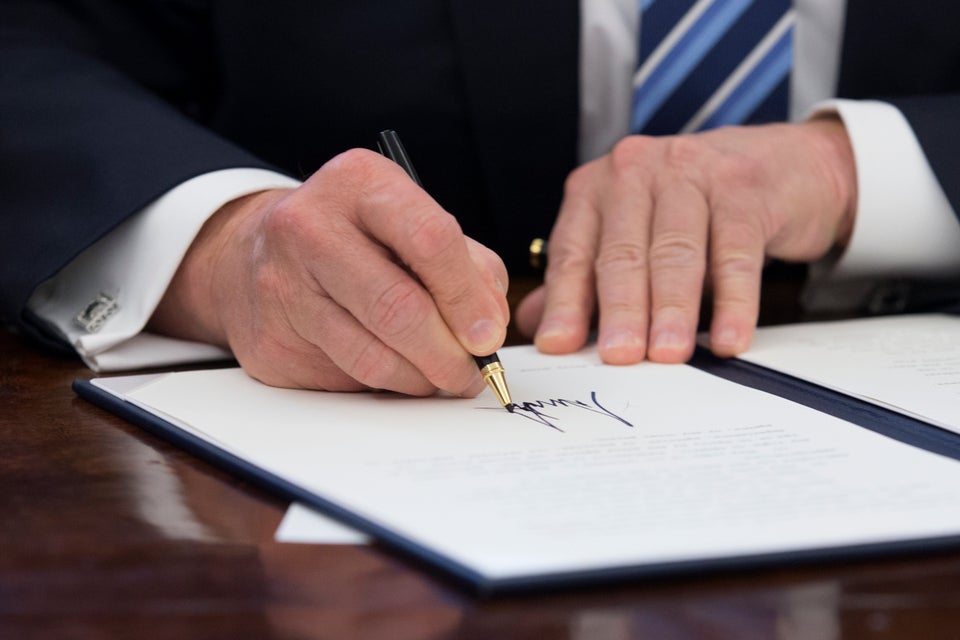 Donald Trump Loves Signing Things