British Parliament will debate on Monday whether the government should rescind its invitation to President Donald Trump for an official state visit.
A petition to Parliament calling for the invite to be withdrawn has amassed more than 1.8 million signatures as of Sunday, far surpassing the 100,000 signatures needed to prompt a debate in Parliament.
"He should not be invited to make an official State Visit because it would cause embarrassment to Her Majesty the Queen," the petition reads, citing Trump's "well documented misogyny and vulgarity."
London Mayor Sadiq Khan agrees with the petition and said Sunday Trump should be denied due to his "ban on people from seven Muslim-majorities countries" and his decision to block refugees from entering the United States, the Associated Press reports.
"In those circumstances we shouldn't be rolling out the red carpet," Khan said.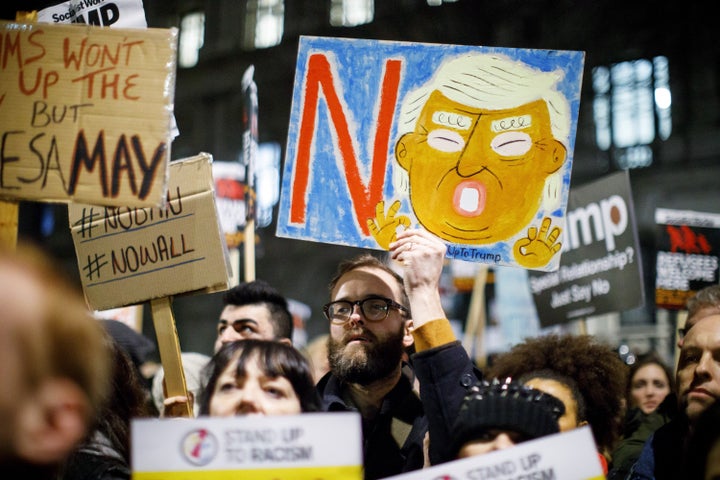 Hosted by the Queen, state visits in England are typically multi-day affairs with pomp and ceremony: They include a horse-drawn carriage ride to Buckingham Palace accompanied by senior-most regiments of the British Army, gun salutes and a formal banquet at the palace where the visiting official is feted.
Prime Minister Theresa May sparked controversy for not only extending the invite to Trump, but also doing it so quickly ― just days after his Jan. 20 inauguration.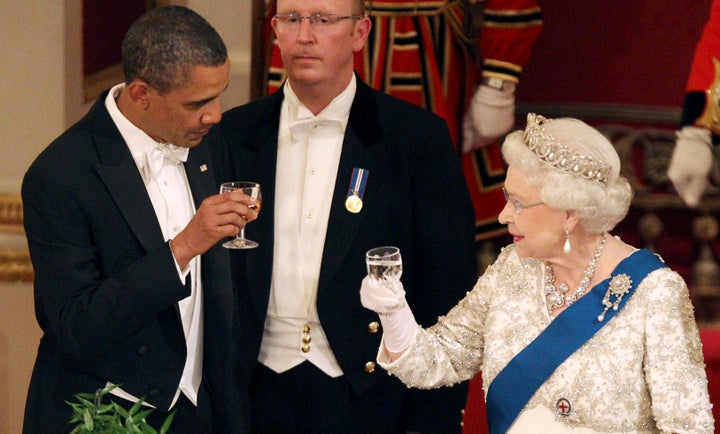 A spokesman for Downing Street, the headquarters of the British government, told the U.K. tabloid The Mirror that "there is a process for state visits."
Typically, the State Visits Committee ― comprising trade and security officials and private secretaries to the royal family and the prime minister ― recommends a list of leaders to invite, on which Downing Street and Buckingham Palace must sign off. The invitation is then extended by the government on behalf of the queen.
The government has thus far stood by the decision to invite Trump, saying, "HM Government believes the President of the United States should be extended the full courtesy of a State Visit. We look forward to welcoming President Trump once dates and arrangements are finalised."
May was the first foreign leader welcomed to the Trump White House, visiting a week after his inauguration.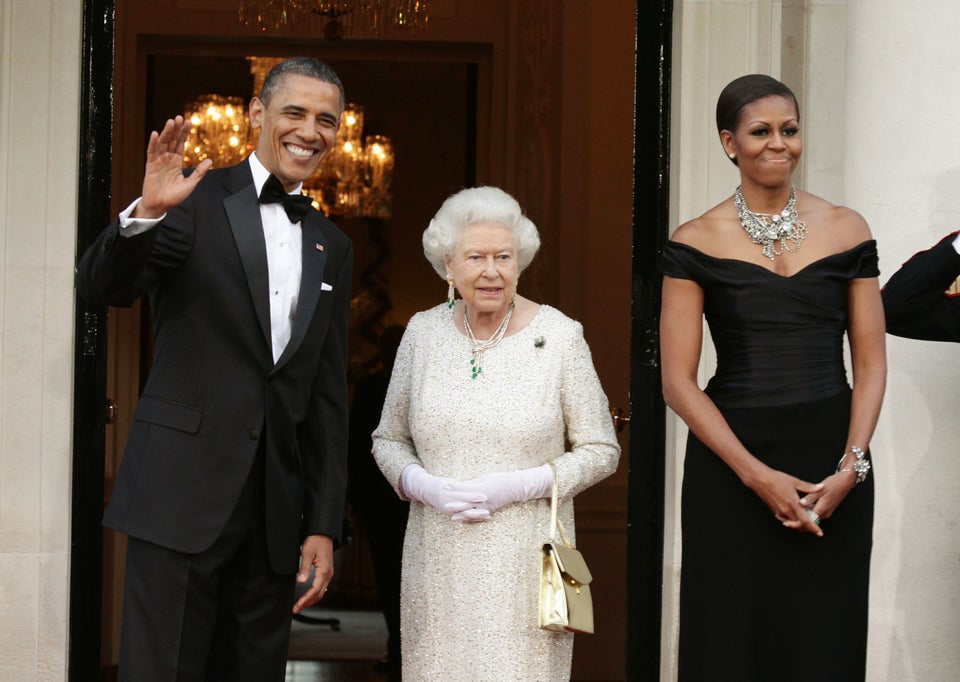 Queen Elizabeth's State Visits By Foreign Leaders
Popular in the Community