Rocco, an African grey, was caught using the virtual assistant to play his favorite music, tell jokes and even order snacks, The Times of London reports.
Thankfully the device's parental lock system prevented the clever boy from actually purchasing any items ― which included strawberries, ice cream and even a kettle.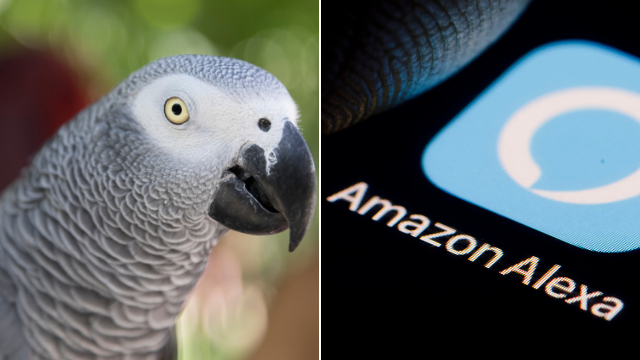 Rocco, who was taught to curse by a previous owner, is evidently loving his new home, interacting with Alexa up to 40 times a day and mastering countless household sounds.
"He knows the telephone and can make different mobile ringtones," Wischnewski said. "He can do the microwave or the squeaking door on my fridge. He can do the ice cream van in the summer, and a truck reversing so loud you think it's in your living room."
Popular in the Community