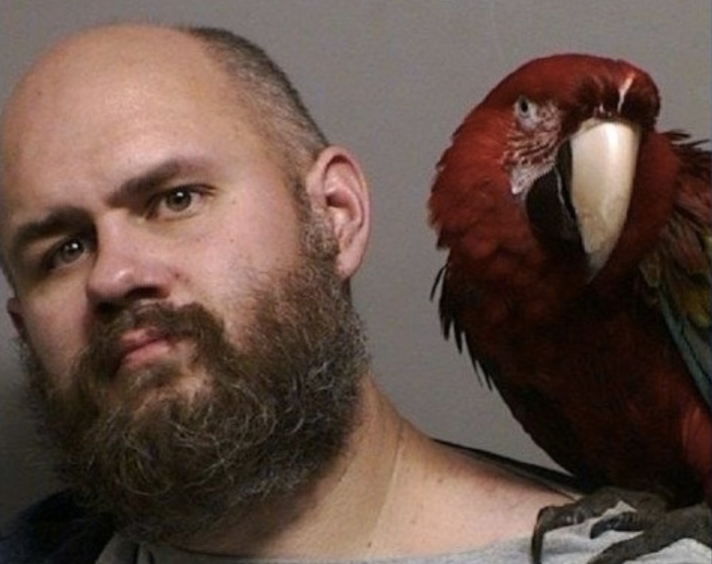 An Oregon man has taken one of the most arresting mugshots we've seen, with the help of his beloved macaw.
Craig Buckner showed up at the Washington County Courthouse on Monday for violating a release order in connection with multiple misdemeanor thefts, the Smoking Gun reports. He thought he would just be ordered to turn himself in and then be free to leave, according to KPTV.
Figuring that it wouldn't take long, Buckner brought along his pet macaw, named Bird, and had Bird wait for him in the courthouse courtyard.
Instead, the judge ordered Buckner to be taken into custody. That's when he started getting worried about the 4-year-old parrot.
It wasn't exactly department procedure, but McKelvey decided to wing it. She let Buckner have access to his bird while he attempted to find a friend who could take custody of it.
Bird was even allowed to sit on Buckner's shoulder for the booking photo.
Eventually, a friend was able to come and take Bird off Buckner's hands until he can resolve his court matters.
McKelvey's actions may have just been her parroting the department's core values, according to this quote from the department's press release:
"Our Sheriff's Office has very strong core values of doing the right thing. I also have very strong moral values of treating all people with compassion no matter what role I am taking.

"Mr. Buckner was already in a stressful position and did not need the additional stress and worry of his loved pet, Bird! Bringing the two together brought me joy and brought relief to Mr. Buckner and safety to his bird."
Buckner's bond is $10,000. As of Friday, jail records listed him as still in custody.
Before You Go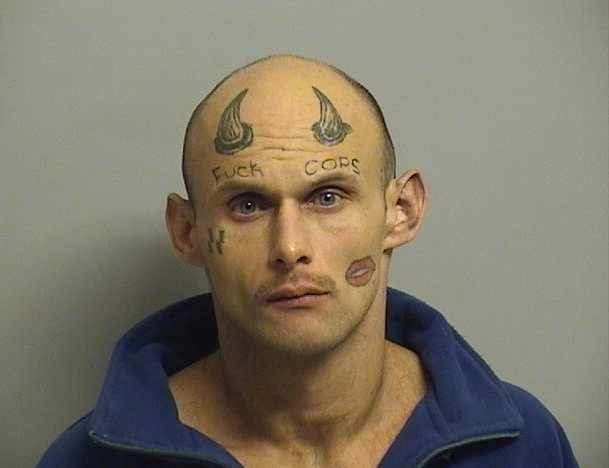 Very Memorable Mug Shots
Popular in the Community