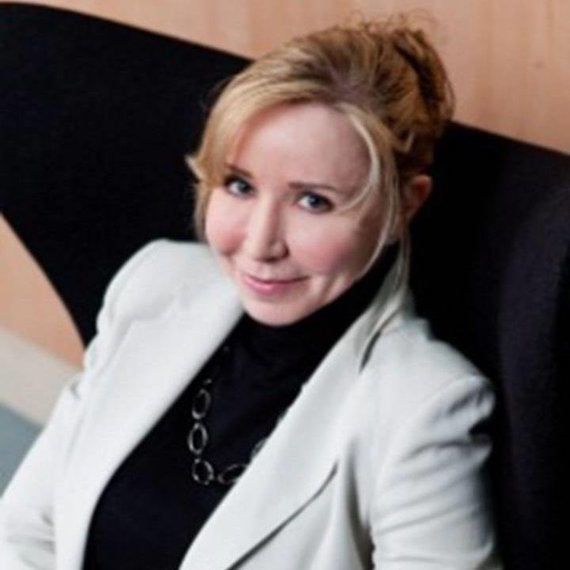 George: Welcome to Ideagen Ideas Leader radio. Today we have with us Ms. Kim Smith, Chief Digital Officer for Capgemini, USA. Kim, welcome.
Kim: Hello. How are you today, George?
George: Wonderful. Such a pleasure to have you on the show today, Kim.
Kim: Thanks for having me.
George: Excellent. Kim serves as Capgemini's North American Chief Digital Officer. Ms. Smith oversees the digital portfolio strategy, go to markets, digital marketing priorities, and digital employee experience for the North America geography. Additionally, Kim oversees the North America digital lab experiences including access to the full suite of Capgemini digital capabilities as well as start up engagement, accelerators and offerings. Kim drives the digital innovation agenda which empowers Fortune 500 organizations through technology to redefine themselves, radically grow, extend their reach by re-envisioning customer experiences, employee engagement, operational processes, and business models. Kim has held executive positions over 12 years at Microsoft Corporation, leading innovation through product and service offerings, strategic partnerships, acquisitions, product planning, engineering, strategic and technical consulting, and lifetime loyalty programs for Microsoft digital and cloud technologies and industry solutions.
Kim received her bachelor of science in business administration and minor of international business from the University of Delaware. Kim has received numerous leadership and industry awards and has been recognized through patented innovation in the area of innovative strategic business consulting and was part of the Junior Achievement At Risk Executive Leadership Team recognized through the presidential Thousand Points of Light Award for community impact. She resides with her family in Seattle, Washington, and is truly changing the world. Kim, again, welcome. What an incredible bio. We could go on and on, certainly. Incredibly inspiring.
George: Today, Kim, we love to hear, and our listeners would love to hear, more about Capgemini's unique mission on both a domestic and global basis. Could you tell us a few insights about that?
Kim: Absolutely. A little bit more about Capgemini. Capgemini Group was founded in 1967 in France and are a French based company. We have more than 180,000 people in over 44 countries, the world leader in consulting technology and outsourcing service. We work together with other global leaders in the industries that they serve delivering both business and technology but delving into digital and cloud based solutions that fit their needs and the needs of the customers they serve. We focus primarily on enabling the achievement of innovation and competitiveness through a multi-cultural organization. We are a truly and deeply focused on our collaborative business experience which is a patented process that we use to insure that people matter and results count. We draw on our right sourcing models and right-shore models which is worldwide delivery.
George: Incredible. Kim, what inspired you to join Capgemini?
Kim: I think there were really three reasons. The first reason is that in working with some of the people that I was talking to before I ever joined and people that I've worked with that have become friends over the years in my career, I found that this company really lives and breathes that philosophy that I just mentioned. People matter and results count. The value of innovation and the value of change really comes from and through people.
This company, like no other that I've ever worked with or for in the past, really understands that business value can't be achieved through technology alone. It really starts with us as individuals gathered to get at the heart of what we're trying to change and how we're trying to develop as human beings. I think that human-centered approach really compelled me to join the company and got me interested and excited.
The second aspect of it was that, I'm not sure if you knew this, , Capgemini was named for the fourth consecutive year as one of the world's most ethical companies this year by Ecosphere. If you think about that in today's environment with so much change and so much uncertainty in the world, ethics and commitment to people have become a top priority to all of us. Maintaining commitment to those ethical standards is something that Capgemini has always believed in and always stands for in everything that we do.
The last thing is that the guiding principals really hooked me. I've never worked with people so consistently before on a day-to-day basis who truly embody those principals. The principals are:
• Honesty, having integrity in everything that you do, • Boldness, and a flair for entrepreneurship. For a company of this size to have a commitment to break new ground and have people think and act like startups, it's really fascinating to watch and incredibly exciting to be a part of. • There's a commitment to trust across teams, across individuals, across organizations and companies that is really key and it's consistent with my core values. • We give a commitment to freedom and independence of thought and independence in judgment and deed, but a commitment to • Trust • and build that connection to people as a whole in spirit with a friendly, loyal, and generous environment to work in is their commitment to • Modesty and integrity around being humble • and finally, the one that I found was most intriguing was have fun and enjoy what you're doing for what's it all worth. Every day I'm laughing and connecting to people that are really, truly changing the world.
George: That was certainly a profound answer to the question and one that was inspiring on so many levels and ultimately fun. It's a holistic approach to really creating impact, and that's certainly is something that sets Capgemini aside from so many other companies and organizations across the planet which leads us into the next question. How does your role as chief digital officer inspire you, Kim, as you strive to promote digital engagement on behalf of the company?
Kim: When I think about the evolution of business and where we are today, I think about the mass propensity at which we're changing. Things are moving so quickly and there really is a sense of lack of control if you think about what companies are trying to achieve and supporting not only their impact but the results that they're trying to drive. I look at this incredible opportunity that I have in our company as a chance to build and to establish roots and wings. I remember hearing someone speak years ago about what was important to them and how they drove success and what resonated with me was the fact that it's really important to ... in a role like this when you're trying to disrupt markets, when you're trying to change the view, and change the way people are wired...to think differently and act differently and move more quickly and be willing to take risk and be willing to fall down and learn from those failures and come back up and drive forward again in an environment where it's taught that failure is bad. I think that it's most important to shift the center of gravity and build a foundation of roots that people feel comfortable and confident and safe in taking on the change.
Secondarily, supply them with the blank canvas and slate to bring the best of who they are to everything that they do. I think that's an incredible opportunity for me which is being able give people wings in this environment to aspire to be better, to do great things, and what's exciting about that for me is that in my experience I started my career in risk management and merger and acquisitions and financial services industry which is really taking on calculated risk based on based on desired outcomes. What I've learned about my career and what I've applied through understanding the types of risk to take on is that sometimes you have to suspend disbelief long enough to let the art of the possible sneak in and do amazing things.
That is really giving people a foundation of comfort to be vulnerable and then providing the environment so that they can be everything that they can be and bring the best of who they are to everything that they do. While, yes, we're applying that through technology we're thinking of new ways to change the business world across all industries; drive for sustainability, drive for commitment to people and people's impact on the earth part of, it really truly is also about allowing people to feel comfortable in the fact that this change is going to come no matter what, and the disruption that's coming is something we need to fuel together, that we need to be more agile in supporting disruption. We can do it. It's absolutely achievable. It's exciting for me. Everyday I get up ... there's a bit of life coach that comes in this role to really help people see the art of the possible and to help them suspend the disbelief long enough to know that great things can happen.
Calling all HuffPost superfans!
Sign up for membership to become a founding member and help shape HuffPost's next chapter
This post was published on the now-closed HuffPost Contributor platform. Contributors control their own work and posted freely to our site. If you need to flag this entry as abusive,
send us an email
.