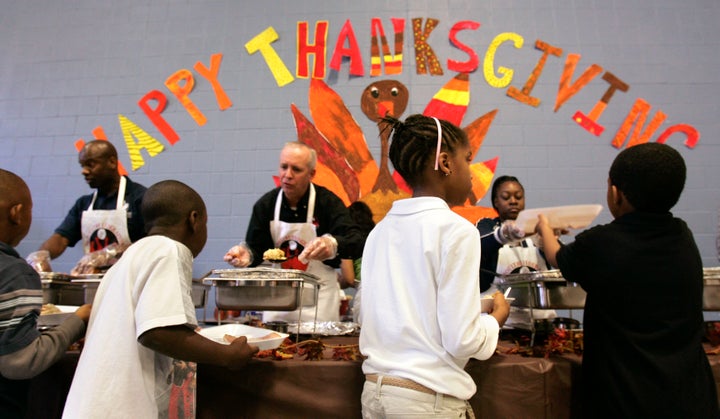 Following is Part 1 of a special Giving 2.0 blog series on raising giving children. My hope is that the ideas, resources, knowledge and tools presented here and on my website (www.giving2.com) will inspire and educate your family's philanthropic journey. These posts aim to empower you to share your giving values with your children by providing practical and actionable ways to create positive change together.
____________________________________________
We all know the expression, "An apple a day keeps the doctor away." Well, the same can be said about giving. Giving, it seems, helps you stay healthy and happy. People who volunteered through their job rated their physical and emotional health more positively than non-volunteers, according to the 2010 survey, "Do Good. Live Well." In the survey, 92 percent of volunteers said they were satisfied with their current physical health-compared with only 76 percent among those who did not volunteer. Meanwhile, a 2007 Corporation for National and Community Service study found that US states with higher rates of volunteerism also had lower rates of heart disease.
These principles also apply to family volunteering. The results of a 2011 study called "Heart of the Donor,"--arguing that volunteering is a wonderful way for families to spend time together--show that of people who grew up with parents who frequently volunteered with nonprofits, almost half (49 percent) had volunteered with a nonprofit in the past year, and of those with parents who occasionally volunteered, 31 percent were volunteers. Among those who said they never saw their parents volunteer, only 20 percent do so now.
The message is clear--the sooner you engage your children in meaningful giving, the sooner they will begin their own giving lives-a win for them and a win for our world. When you give as a family, not only are you sharing the happiness that giving brings you by watching it translate into positive change, but you are also transmitting your giving values to your children by engaging them in the giving process itself.
While talking about why you give and what inspires your support for particular nonprofits and issues is a good first step, there is nothing like experience to drive home any value. When you start giving with your kids, your values become their values.
Even so, remember that the way they choose to express those values may be different from the way you express your beliefs and passions, so be sure to respect their philanthropic individuality in the process. The more you help them channel their own interests into their own generosity, the more they're likely to give in the future.
As you approach this holiday season, here are some of the ways you can engage your family in giving:
Have a Holiday Giving Meal, and choose an issue (such as emergency food help or homelessness) together that all family members want to address during the holiday season.
Make your holiday giving more strategic by supporting family giving decisions with information and knowledge. Involve your children at every step of the way, especially the selection of an issue area and the process of learning about that issue. Encourage them to go online to do some research. Or go online as a family, especially if your kids are too young to do Internet research alone. Learn about organizations working in the issue area you're interested in and the possible models to approach those social problems, and then share that learning with the family.
Have your children own a portion of the learning process independently, engage your children in a discussion about what they've learned, and then make decisions collaboratively about where to give and volunteer as a family.
Make family giving more meaningful by channeling time, skills, and dollars into one organization that engages the whole family. Seeing how your generosity translates into action over the course of the holiday season will give your children and you true understanding of how, together, you can touch individual lives and help change them for the better.
Often family traditions begin when they're based around an enjoyable, meaningful activity. This year, express your family's thanks for the blessings you have by sharing them with others -- starting with your children. Learn about nonprofits together, volunteer together, and make gifts together. When giving becomes a family activity-especially one supported by learning and action-it turns into a tradition that can last several generations.
Laura Arrillaga-Andreessen is the author of Giving 2.0: Transform Your Giving and Our World (Wiley/Jossey-Bass, November 2011). For a host of resources to make your giving matter more, please visit www.giving2.com.

REAL LIFE. REAL NEWS. REAL VOICES.
Help us tell more of the stories that matter from voices that too often remain unheard.