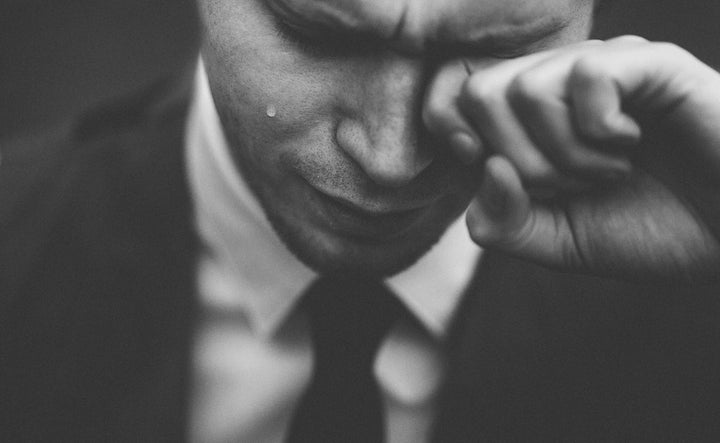 A Three-Part Series by Ken Greger and guest author, John Wallis
In our first article of this three-part series, we pointed out that 46% of us don't pay attention when we're interacting with someone else, and that full presence is a fundamental requirement for empathy to occur.
In the second segment, we provided a specific example as to how true listening facilitates empathy, and also profits, citing the very successful Fleet Feet store in Chicago.
Now, in this final installment, we'll pull the pieces together.
So, what is empathy, exactly?
Webster's defines it as "understanding and entering into another's feelings." That's all well and good, but as simple as the definition appears to be, it's not going to make anyone empathetic. You see, first one has to WANT to understand. Unfortunately, our human nature too often has us focused on wanting to BE understood, versus to understand. We are inherently self-centered, so instead of listening and seeking to understand, our minds are preparing to express how WE feel.
Empathy requires perspective, and the ability to step away from oneself. For example, we may not like a person's behavior, but do we consider that their behavior could well be a response to ours? It's easier to judge others rather than look at ourselves. Harkening back to Webster's definition, if you want to understand and enter into another's feelings, you'll have to dispense with yours. That doesn't mean yours aren't important and valid. It just means that to have empathy in human interaction, it's essential to remember that your feelings aren't the only ones involved.
As you read this article, be open to the possibility that you may not really know some people as well as you surmise. In fact, you may not really know them at all. You have to create an environment that is 'safe' enough for someone to help you understand, because that means being vulnerable, which, for many, is a scary thing. But being ourselves, however scary, is where authenticity lies. And authenticity is required for empathy. Can you imagine trying to 'fake' empathy?
So, with this knowledge, does the service industry need to rethink its approach to training and customer interaction? As companies have franchised their brands, sadly so have experiences become scripted, with few exceptions. Franchisees are then rewarded by their employees' ability to follow these scripts. It is virtually impossible to follow a script and be truly empathetic to the customer. Worse still, over the last years, those with the ability to learn scripts well are promoted. Those who more naturally engage with people become disenchanted and seek new opportunities.
Let's also think of how we reward our colleagues for "Employee of the Month" or long service as examples. We decide what the reward will be. How much better would it be if we asked our teams what they would like?
And lastly, when a colleague is not working to his or her full potential, how often do we sit down and ask that simple question: "Is everything okay at home?".
The CEO Initiative – Doing Well by Doing Good – was held in New York City on September 25, 2017, a collection of CEO's from a variety of top American businesses who are committed to addressing major social issues as part of their core business strategies.
If we aren't aware that these types of things are going on, we won't be at the forefront of our businesses. If the C-suite can't change in response to the needs of its organization, they will be out of touch with tomorrow's CEO. Take note: Culture is becoming as important a metric as financial results.
We're defined as leaders by the culture and values of the company, and by our own behavior. This has recently become quite apparent in Hollywood and elsewhere. And that's just the tip of the iceberg. But it's not all bad news. There are also wonderful people in most every industry, and we should look to some of them as examples. Here's a simple gem you'll find easy to remember:
Tom Holce, a pioneering Oregon technology entrepreneur and investor, when accepting the prestigious Lifetime Achievement Award from the Oregon Entrepreneurs Network, gave the following as his entire acceptance speech:
And never confuse the two.
There's also a relevant story Steve Wynn loves to tell: Wynn Las Vegas is one of the most luxurious, high-profile resorts on The Strip. When a woman checked into the hotel, she discovered that the insulin essential for her husband's diabetic condition had accidentally been left behind at their home in Los Angeles. She began planning her immediate return home, but the bellman who had assisted with her luggage talked her out of it. He determined that his brother didn't live far from the couple's home. So, he arranged for his brother to obtain the insulin from the guests' housekeeper, then drove during the night to retrieve it. He delivered it to the guests' room in time for the husband to receive his insulin by exactly 7:00am.
What stories are happening in your company? Are they stories of empathy like the bellman's, or stories of scripts and transactional mindsets? Do you even know what stories typify your culture, your brand?
Empathy is critically important to the success of your business, today and tomorrow. As we conclude this series, here are the key points to remember in order to deploy the power of empathy in business:
Your company must know and genuinely pursue its purpose. Change may be needed, and that must come from the top.
Empathy requires us to be present, to truly listen, and to so authentically
The very first building block is learning to become more focused, and that starts by focusing on your own behavior.
Empathy has been around a long time – it is even in the Book of James:
14 What good is it, dear brothers and sisters, if you say you have faith but don't show it by your actions? Can that kind of faith save anyone? 15 Suppose you see a brother or sister who has no food or clothing,
16 and you say, "Good-bye and have a good day; stay warm and eat well"—but then you don't give that person any food or clothing. What good does that do?
17 So you see, faith by itself isn't enough. Unless it produces good deeds, it is dead and useless.
John Wallis is Principal of Farley Hill, influencing leadership behavior. John retired from Hyatt Hotels Corporation in 2016 and is now an advisor helping companies bring their purpose to life. At Hyatt Hotels Corporation, John was the Global Head of Marketing and Brand Strategy, reporting to the CEO, managing a budget in excess of US$300 million and directing the efforts of seven Vice Presidents, encompassing roles of marketing communications, e-commerce, analytics, brands, innovation, public relations and loyalty, including 117 associates in Chicago, Zurich and Hong Kong. Previous roles included Senior Vice President, Product and Brand Development, Senior Vice President, Global Asset Management, General Manager and Regional Vice President for various of Hyatt's international properties on every continent.
Ken Greger, Managing Director of AETHOS Consulting Group, is a member of the International Society of Hospitality Consultants and has spoken multiple times at ALIS, The Lodging Conference, The Global Spa & Wellness Summit and to other audiences. He is a member of the ALIS Planning Committee and has served on nonprofit and advisory boards. Ken is a Certified Public Accountant, having started his career with Deloitte & Touche. From there he entered the world of executive search and consulting, later joining KPMG's global search practice in Los Angeles, where he was also a member of the firm's Entertainment Industry Practice Group. Six years later he was recruited to head executive search in the Western Region for Laventhol & Horwath. After four years Ken left to launch Greger/Peterson Associates, Inc., a highly regarded executive search firm specializing in Hospitality & Leisure. In January 2016, more than 20 years later, the firm merged with AETHOS Consulting Group.
Popular in the Community