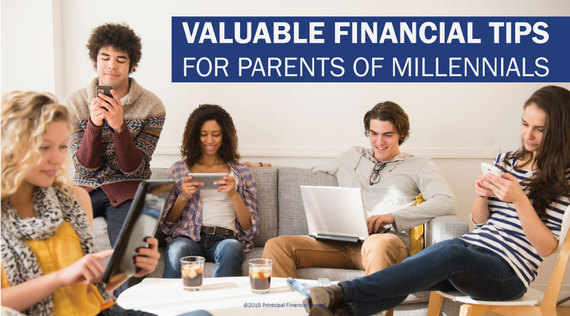 I had the opportunity to spend some time with Jason Dorsey, chief strategy officer for The Center of Generational Kinetics. Known as the Gen Y Guy®, Jason is an acclaimed keynote speaker, generational researcher and best-selling author. This is my last post in a three-part series focused on getting millennials to take action when it comes to saving for retirement. Click here for part one or here for part two.
My visit with Jason followed on the heels of some extensive research I was involved in, to gain a better understanding of millennials' financial habits. That research illustrated a number of key themes that highlighted how to help millennials save money and prepare for the future. One of the most important themes in the research is the critical role that parents play in emphasizing the importance of financial independence. While many parents try to remove obstacles to "make life easier for my kids than it was for me," that idea can often have unintended consequences, such as kids failing to develop basic money-management skills and a strong work ethic until it's, nearly, too late.
Given this pattern of "delayed adulthood" among millennials, I asked Jason, "How can parents of millennials help translate a life of earning, spending and saving into a retirement of freedom, adventure and discovery?" Below are Jason's top three tips to educate your children about retirement:
Start talking with your kids about saving and investing early. Your kids are never too young to have this conversation - it just needs to be tailored for their age. My daughter is four years old and my wife and I talk with her about saving money to buy a toy or game that she wants. The concept of delayed gratification and seeing your money grow can never be learned too early, but is frequently learned too late.
Help your kids open a savings or investing account--preferably both. Teach them the difference between saving and investing. This is an important distinction than many adults don't learn until they're, well, adults. Introduce investments to your kids by helping them pick individual stocks of brands they like. They can build a portfolio one stock at a time.
Link retirement goals to choices and lifestyles, not an amount of money. Kids and young adults can have a tough time comprehending what1 million will actually buy. (They're not alone. Many adults have the same challenge!) What we've found is it's better to help kids and millennials create a lifestyle goal (ie.: not needing to work on Fridays), rather than a monetary goal (i.e.: havingX in retirement at age 65). This shift in focus seems to create much more excitement and engagement in making better financial decisions. To a young adult, age 65 seems like forever and a decade away, whereas having every Friday off? Now that's something they can get excited about now.
Watch Jason sharing more millennial insights at GenHQ.com.
PHOTO GALLERY
How To Save More Money This Year
Calling all HuffPost superfans!
Sign up for membership to become a founding member and help shape HuffPost's next chapter