In Part and Parcel, I talk with writers and artists about a fascinating facet of their work.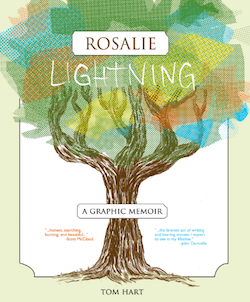 When submerged in the darkest darkness of grief, how do we crawl toward the light? How, as humans, do we stagger forward under the weight of unbearable loss?
These are the questions at the core of Tom Hart's gorgeous, heart-demolishing graphic memoir, Rosalie Lightning (St. Martin's Press, January 2016). This graphic novel tells the story of Hart's young daughter, Rosalie, and the overwhelming tragedy of her sudden death. Through a fragmented, dreamlike narrative, we witness Hart and his wife (artist Leela Corman) clinging to another in order to survive.
What makes this book so potent and stunning, though, is not just how painful and poignant it is (and it is--I promise that you will cry while reading this book, and while reflecting on it after finishing it). This is a book that makes the world better through existing, in that it offers insight into the sacred intimacy of heartbreak. Ultimately, this is a book about how, through loss and love and art, we are transformed. In our human experience, we can learn to live with the company of scarring absence--Rosalie Lightning can help us learn how.
NOTE: My questions appear in bold. After the mini-interview, you'll find images from the book (which appear with the permission of the author and publisher) and the author's bio. Images courtesy of the author.

Q: While reading Rosalie Lightning, I noticed many passages and panels about deciphering loss, about noticing and decoding the messages, images, names, and dreams that emerged in you and around you. In your view, what is the relationship between art/mark-making, grief, and translation? How did you discover and create the intimate, charged images and language of your book?
A: Looking back, I realize that I've used comics (combined words and images) to process emotion all my life. There are lots of motivations for storytelling and art-making, but processing emotion seems to be the one that has motivated me the most. From my earliest years as a child, I copied the most emotive drawings from Peanuts, and I emulated them in my earliest adult work. In particular, I think I was specifically interested in expressing confusion, anger and exuberance.
And so, as a developing cartoonist, I would doodle a lot, and I would write a lot. Doodling usually resulted in asking questions about the doodle. Who is this person? What are they doing? What is their story? How do they react?
And I would write lots, too, exploring possible answers to these questions. But I was also a voracious explorer of work in the medium. I worked and practiced this way for 20 years.
And so when what happened happened (what happened is still hard to write sometimes), all I had to turn to was those methods I had been practicing for so long. Writing and drawing. Doodling. Looking.
Writing came the easiest--constant questions but with no solid answers. Instead, just describing what was happening internally. Thinking that someday these observations and ideas would find form that would help me understand better. But in the present, there was just the writing, looking, and some doodling.
After five weeks of traveling, staring into space and crying, I felt that I had come to an understanding of the way forward, and I mostly stopped writing, and then I spent three years trying to make that understanding more real. Those were the years I spent drawing.
So I spent three years visually re-living the five weeks after (and a few before). I think it was necessary for my slow brain and processes to relive the experience, to integrate it more deeply. To believe it more fully.
I knew early on that I had to believe in a new, different version of Rosalie--one in which she existed in ether and in memory. But it took a long time to come to some peace with it. Drawing each point of the horrible and revelatory experience of losing her is what I had to do. (I say "revelatory" because to understand that reality is not what you thought is revelatory, no matter how miserable.)
I should add that I'm not necessarily a gifted draftsperson, and so I had to scribble a lot, and scrawl and carve into the paper. I hoped the energy of those actions would come across in the drawing, since making a convincing representation of something is not my strong suit.
Finally, I need to say that looking at other art, images and stories was essential. I was looking for how other people represented the world. How they represented their thoughts, feelings, and revelations. But even more important, I saw myself in other stories and comics which I copied from -- Little Orphan Annie, Osamu Tezuka comics, 50's American horror comics, but also Kurosawa movies, and various painters and songwriters. I copied a lot from these other artists because it helped me find myself in a larger story. I had to not feel alone.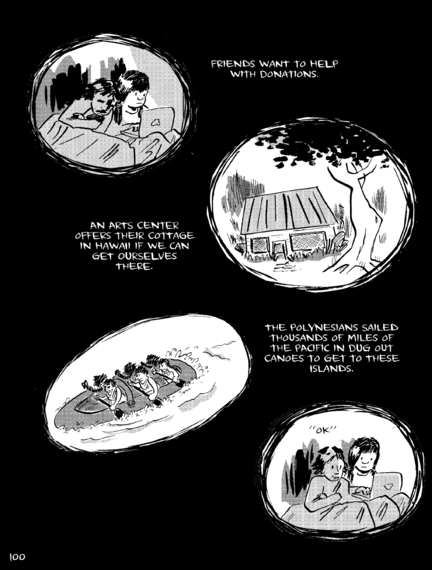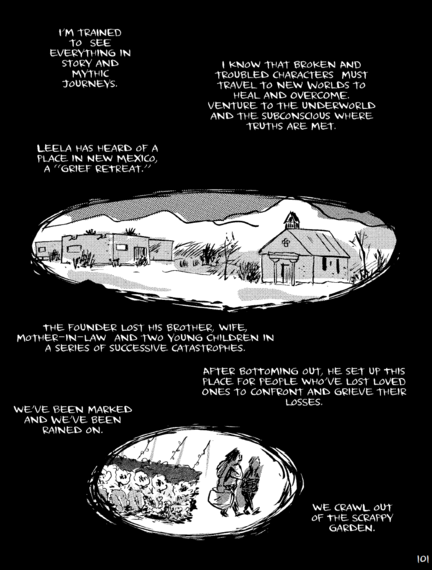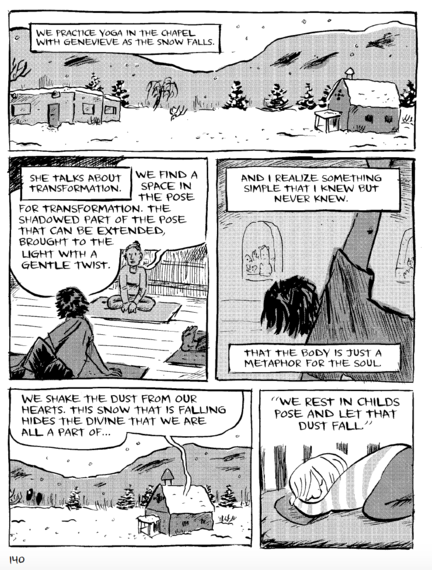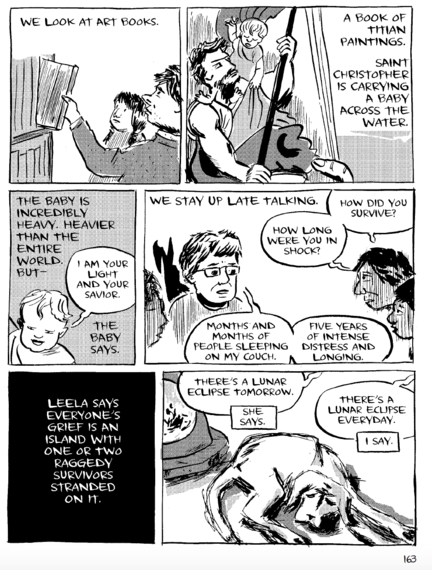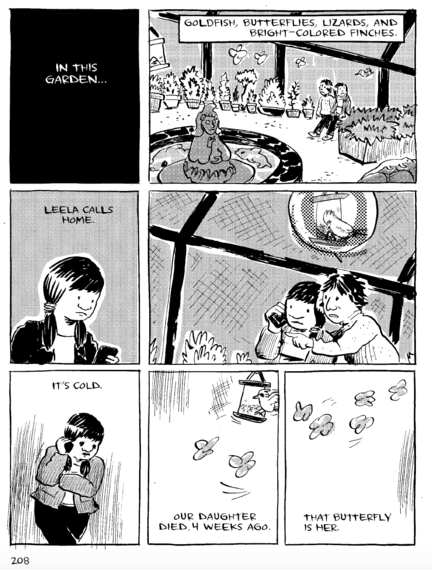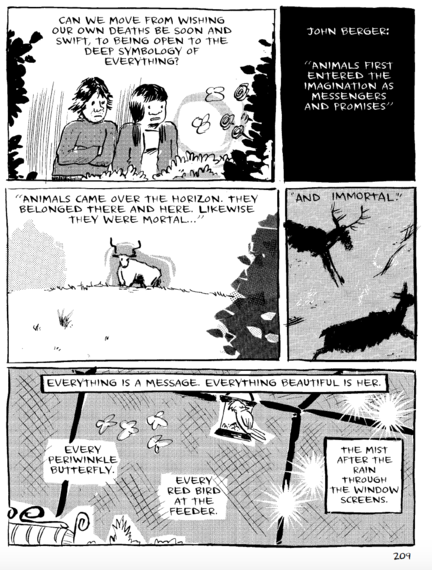 ABOUT TOM HART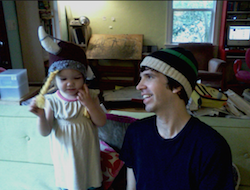 Tom Hart is a critically acclaimed Eisner-nominated cartoonist and the Executive Director of The Sequential Artists Workshop in Gainesville, Florida. He is the creator of Daddy Lightning, and the Hutch Owen series of graphic novels and books. The Collected Hutch Owen was nominated for best graphic novel in 2000. He won a Xeric Grant for self-publishing cartoonists. He teaches sequential art at the University of Florida and taught at NYC's School of Visual Arts for 10 years.
Related
Popular in the Community