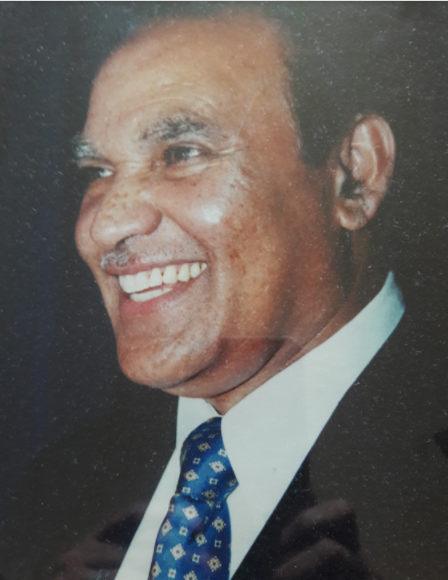 After noted civil rights attorney Moushumi "Mou" Khan's father died in a snowy car crash near their Ann Arbor home, she began to consolidate the collective power and intent of Michigan's Bangladeshi-American community to bring his dream nonprofit benefitting their country of origin to life.
An homage to the late engineer, the Foundation for Charitable Activities in Bangladesh (FCAB) officially launched in 2014 with a grant from the Ann Arbor Rotary Club which was matched by support from Rotary International. The Khan family and their friends also contributed seed money.
Mou and her husband moved to Bangladesh from New York in 2010 so he could work more closely with his family's business. Although Mou had visited the ancestral homeland periodically, she'd never expected to live there full-time as an adult. Her father had left in 1976 to pursue his education at the University of Michigan. But suddenly an array of forces, challenges and opportunities converged with a kind of irresistible grace that morphed into an aggressive a five-year action plan.
Mou soon discovered that it takes more than money and good intentions to create a new non-governmental organization offering health and social services. In addition to navigating the usual hurdles and requests for unsupervised handouts, she needed to know more about daily life in the village of Bagdumur in order to create a modernization model which could be scaled and replicated elsewhere.
Steve Mariotti: You were living with your husband and daughter in Bangladesh when you received word your father had died. Who were you working for at that time? Did your father's death spur you to go out on your own as a non-governmental organization entrepreneur?
Mou Khan: I was serving as the first Director of Legal and Compliance at BRAC, the world's largest NGO. Before that I had volunteered with Grameen Bank. So I had some idea of what was going on in Bangladesh. But it was my father's dream to start a primary and maternal health clinic in his birth village of Bagdumur in the Sirajgani district. After he died, I went to Ann Arbor and was going through his boxes and found files for a 501(c)3, legal documents for establishing a nonprofit in America. They were covered in glass from the broken windshield. This made me feel so close to him. He wanted the expectant mothers in his village to have the option of giving birth in a clinic. The timeline suddenly sped up! I realized now that the only way I could serve my late father was to make his unfulfilled dream a reality.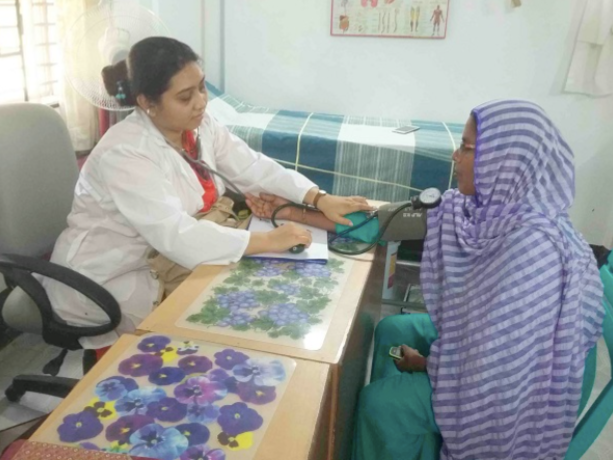 SM: What must you know in order to launch an international aid organization?
MK: In Bangladesh, and probably every developing country, it very much matters who you are and who you know. So it really helps that I'm a lawyer and Harvard Zuckerman fellow from a hardworking family. I am grateful to have had the opportunity to work for people like Nobel Peace Prize winner Dr. Muhammad Yunus and Sir Fazle Hasan Abed, who founded BRAC in 1972. As honored as I am by this experience, I saw an opportunity for leaner, smaller scale initiatives. But when you are deeply committed personally, you also have to make sure the processes which will sustain your vision, goal or dream are all in place, too. We didn't want to write compelling grant proposals, take people's money and then not deliver. Basically, I got all the necessary paperwork together and started putting together a team and making an action plan. That sounds simple but it's totally not.
SM: What was the very first thing you did as FCAB?
MK: The very first thing we did when we started our work was conduct a baseline survey of the entire village. We hired the Dhaka University Institute of Statistical Research with the help of Professor Mousumi Banerjee from the University School of Public Health, an amazing woman who is known as a brilliant academic and also a really talented singer and poet. Dr. Banerjee helped us understand exactly what the villagers perceived as their unmet needs in public health. This was a novel and vital approach to start by surveying their needs to design and measure our interventions. Unfortunately sometimes the donor culture in Bangladesh creates an unsustainable dependency or patronage culture where everything is transactional rather than transformational and independent, which is what FCAB aims to be.
SM: How do you leverage the so-called "brain drain" in order to generate financial and other support for FCAB?
MK: In immigrant culture there is always this term, the brain drain, that describes how all the smart people leave their native country and very few people go back. When launching FCAB, we very much wanted to create a mechanism for Bangladeshi-Americans to give back in a productive, sustainable way.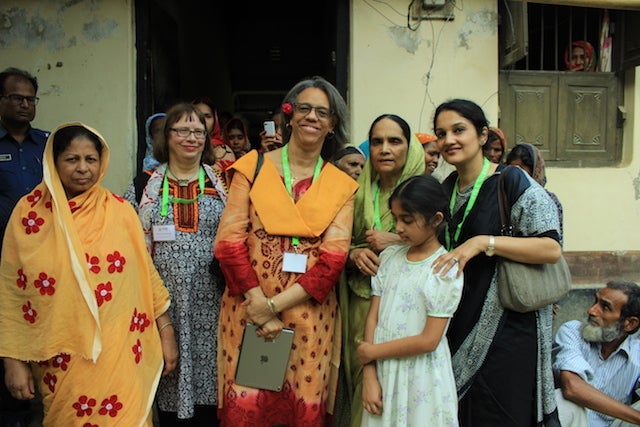 SM: What's your most important leadership skill?
MK: I hope that I am a very good listener. Just because I'm my father's daughter and am educated in the West, I don't have a right to impose my Western ideas on the people of my father's village. I listen to hear what they want and need. That's what real leaders should do. I recently stayed with one of our organization's employees in his family's home in the village to get a better sense of the community and its infrastructure needs in deep context. If I had stayed with my relatives, I would not have seen certain things, I would have been shielded from them. This is how we learned how to jumpstart better sanitation in Bagdumur, which we've done, with considerable help from the famous New Jersey-based plumbing fixture maker American Standard Brands, which donated hundreds of latrines. It's also why we're now trying to bring sustainable energy to poor villages. Our goal is to make Bagdumur Bangladesh's first "smart villag with access to clean, sustainable energy and integrated development services in health, education, water/sanitation and agro/livelihood.
Calling all HuffPost superfans!
Sign up for membership to become a founding member and help shape HuffPost's next chapter
This post was published on the now-closed HuffPost Contributor platform. Contributors control their own work and posted freely to our site. If you need to flag this entry as abusive,
send us an email
.