Split ends are an all too common problem for us all. Naturally your hair type plays a role in how many and how often you get them, but certain habits are also responsible for causing split ends. Before we discuss some tips for getting rid of split ends, we feel it's important to explain what causes them.
Heat styling, or straightening your hair, is one of the biggest causes of split ends. This is especially true if you straighten your hair without protective products. For clients that use heat styling on a regular basis, we recommend using salon-quality products to keep your hair healthy and split end free.
Another cause of split ends is not making regular hair appointments. Split ends naturally occur over time and its best to have a professional take care of them. Split ends arise when the protective outer layer of the hair cuticle wears away. As it disappears your hair becomes weakened, damaged and dehydrated.
Here are the best tips for getting rid of split ends:
1. Make an effort to take folic acid and biotin supplements - Keeping the body nourished with the right vitamins and minerals is always good practice. Taking folic acid and biotin supplements will promote cell turnover and cell proliferation.
2. Careful with heat styling - It's perfectly fine to use hair straighteners, curling irons and blow dryers as long as you use the right protective products such as Hot Off The Press From Paul Mitchell.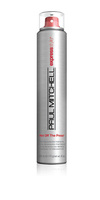 3. Use deep conditioning treatments - This should be done on a weekly basis. One of the best options is an acai deep conditioning masque by Brazilian blowout. Other treatments are available, we also suggest coconut oil.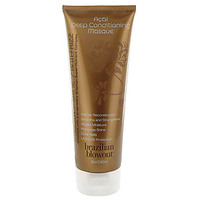 4. Split end treatments - There are split end repair solutions available. For a small additional cost to your regular hair service you repair your split ends at a certified Brazilian blowout hair salon. Such treatments will provide additional protection to your hair so that it seals split ends and prevents new ones from developing.
5. Avoid brushing wet hair - A common mistake people make is brushing their hair when it's wet. This is an easy way to cause breakage. Instead wait until the hair is dry or buy a comb that is designed to get through wet hair. Here at On-Site Studio Hair Salon we love to use the wet brush.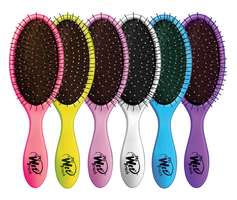 6. Schedule hair appointments regularly - It's best to see your hair stylist every 6-8 weeks. The longer you wait to treat your split ends, the worse they'll get. If split ends go untreated for too long, the damage may travel up the hair shaft and cause addition problems.
Do your best to go out and find some protective products and treatments that can fight off split ends before they arise. We hope these split end tips work for you the next time you're faced with damaging hair.