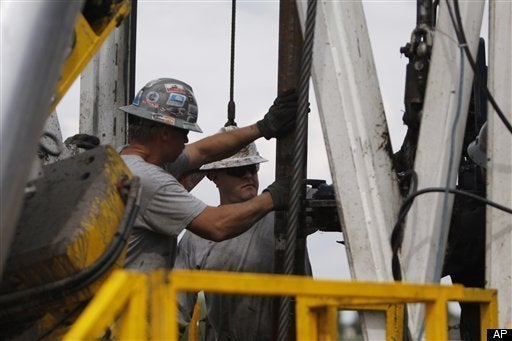 Two of the four oil companies on the hook for the Gulf cleanup tab have rejected a Senate request to come testify about their efforts to make residents and businesses whole. The hearing is scheduled for Wednesday.
The CEOs of Anadarko Petroleum and MOEX Offshore have cited scheduling conflicts. Anadarko CEO James T. Hackett, however, does have time this week to be in Houston to accept Oil and Gas Investor's Executive of the Year award, handed out Tuesday.
"Last year this leading Houston-based company generated a 68 percent return to shareholders, while cutting costs and spending during the downturn," reads the announcement of Hackett's award. Cost cutting may have led to significant shareholder returns, but it also is believed to have contributed to the fatal explosion and blowout of the well.
Four parties are legally responsible for the spill: BP, Transocean, MOEX Offshore and Anadarko Corporation.
All four companies were invited to send a senior official to testify before Sen. Tom Carper's Federal Financial Management subcommittee. BP and Transcocean plan to comply. MOEX Offshore and Anadarko Petroleum have so far refused. Both have flown under the media radar as BP has taken the bulk of the blame, with a bit trickling down to Transocean. MOEX and Anadarko would like to keep it that way.
The public may have forgotten the two companies' roles, but investors haven't. Anadarko's stock has been battered since the explosion.
A Carper spokesperson confirmed the rejections, saying that the "chairman believes it is important that the committee receives testimony from all of the parties with a financial responsibility associated with the Gulf spill."
All four parties have been sent a bill by the federal government for the ongoing clean-up. Anadarko owns a 25 percent share of the well and MOEX owns a tenth.
BP is sending Darryl Willis, vice president of resources, who has recently begun appearing in television commercials promoting his role in processing claims. Steve Newman, CEO of Transocean, is flying in from Geneva, Switzerland.
MOEX and Anadarko did not respond to requests for comment.
Lucia Graves contributed reporting

Popular in the Community