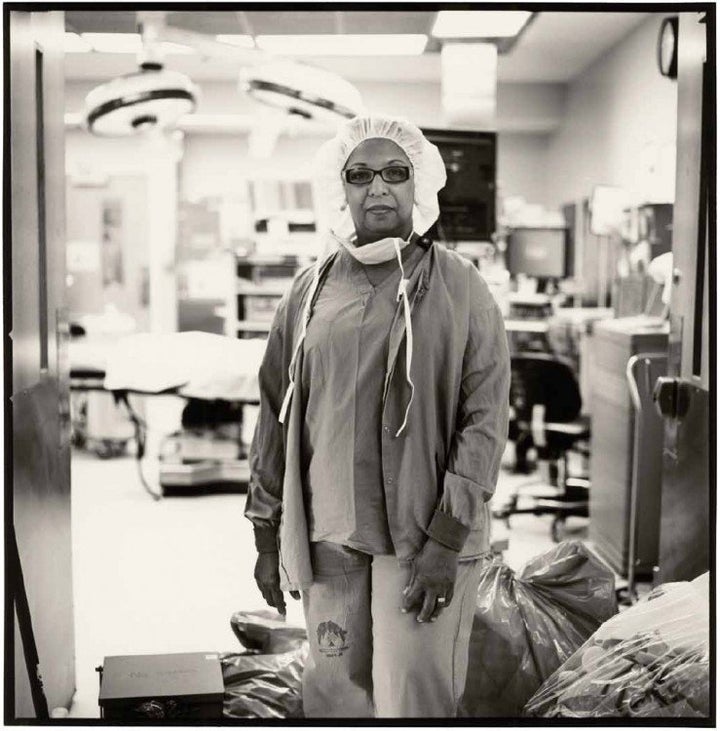 This week I was on another plane. I spend a lot of time in the air as part of my role with Partners In Health (PIH) as the Director of Global Nursing. PIH works in 10 countries around the world including the United States, and the best part of my job is being able to work with an amazing group of nurses, physicians and community health workers who provide comprehensive health care to some of the world's most vulnerable and poor communities.
A few weeks ago I met with a group of nurses in Rwanda. This group of nurses was comprised of nurses who work for PIH's sister organization in Rwanda, Inshuti Mu Buzima (IMB), as well as nurses employed by the Ministry of Health, as is the case at many of our sites around the world. Together we discussed the challenges facing nurses in Rwanda and globally. Just as in countless conversations I have had with nursing colleagues in Haiti, Malawi, Lesotho and in the United States, the nurses in the room discussed the value of our global nursing community.
Community can be defined in various ways. We all belong to numerous communities; geographic, ethnic, religious, political and many more. We gain strength in our connections to others and feel an immediate bond because of identification with a particular group. It has been my experience that nurses, more than other groups, seek each other out. As I have said many times, borrowed from my friend Grace, nurses are pack people. We travel as a pack whenever possible and see our togetherness as our strength, not our weakness. In a room full of physicians and other health care providers, we somehow find each other. Nursing generally is not a competitive field. We are not competing for residency spots, and our educational philosophy is based on everyone succeeding as opposed to survival of the fittest. We rise and fall together, and we are less focused on individual success versus our shared gains made as a group. Some could convincingly argue that this culture of community has held us back and contributed to the invisibility of nursing globally, but this approach has woven a tapestry of connectedness of richness and depth that can cross geographic, cultural and educational barriers. I know that when I am with nurses from Haiti, Rwanda, Malawi or Peru that although there are numerous differences amongst us, we have a shared philosophy of care based on advocacy, quality, equity and compassion.
Nurses work across the spectrum of life -- from birth to death, and we are privileged to be part of people's lives when they are the most vulnerable. This type of work is hard. Bearing witness to people's stories of pain, grief, loss and joy comes with a tremendous responsibility. Our minds, hearts and souls are impacted. We seek nourishment, rejuvenation and celebration with our community. We strive to connect with those who share these honors.
This plane ride brought me to one of my oldest nursing communities, the Association of Nurses in AIDS Care (ANAC). We celebrated our 25th anniversary as a nursing organization that was formed in 1987 by a small group of nurses who were seeing the devastation of a relatively unknown disease, HIV/AIDS. Nurses needed to find each other for support, education, and advocacy, as well as for mobilization against the stigma that impacted those who were infected and affected by HIV/AIDS, often the most vulnerable of society. I joined ANAC in 1990, and this organization sustained me through the early years of the epidemic in the U.S. and then later in the global fight against HIV/AIDS. We rejoiced together in the mid-1990s with the advancement of effective treatment and fought hard to make sure that people had access to life saving drugs wherever they live in the world. Our fight is not over.
I saw many old friends in Tucson; we grew up together as nurses, as people, and our lives were shaped by our shared experiences. We laughed and cried together. We took the time to celebrate and mourn so many nursing colleagues, friends and patients who we lost tragically to this epidemic. We, as always, recommitted to fight this disease together. We are stronger together as a community of nurses than we are as individuals. We are pack people.
Popular in the Community