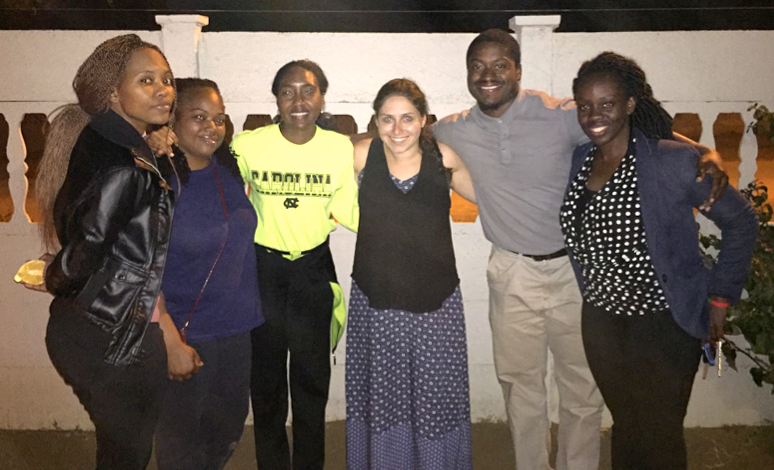 Some of the seminal and saddening events of recent decades—from September 11th to Election Day 2016—have served to (re)invigorate American college students to consider their role in shaping how the future will look. One of our favorite partners, GlobeMed, is brilliantly linking that on-campus enthusiasm and idealism with gritty grassroots health organizations operating across Sub-Saharan Africa and other parts of the Global South. In a time when America's reputation abroad often inspires snickers, the work of GlobeMed's chapters inspires kudos. Learn more in this guest post from GlobeMed's Brittany Zelch, Director of Partnerships for Africa.
This summer, I had the pleasure of visiting ten GlobeMed grassroots partner organizations in Uganda, Rwanda, Tanzania, Malawi, and Botswana. Thanks to the support of Segal Family Foundation, I was able to conduct learning visits with our mutual partners Komera in Rwanda, and Young 1ove in Botswana. The purpose of my learning visits was to better understand the strengths and challenges in each GlobeMed partnership, to facilitate conversations between students and organization staff focused on long-term partnership success, and to determine how GlobeMed's Global Headquarters can further support partnerships across the globe.
My biggest takeaway from these visits was simple: Partnership is more than a buzzword. Partnership is an ongoing process of mutual learning and collaboration that has to be built on strong personal relationships.
My trip to Komera taught me that these relationships only thrive if they are built on trust and mutual-respect. Komera, which means "be strong, have courage," aims to build self-confident young women through a community-driven approach. Their all-female staff works tirelessly to advance girls' education, provide access to leadership and mentorship opportunities, and support mental, physical, and emotional well-being. They do this through the Komera Scholars program, the Komera soccer team, leadership summits, and parent co-operatives.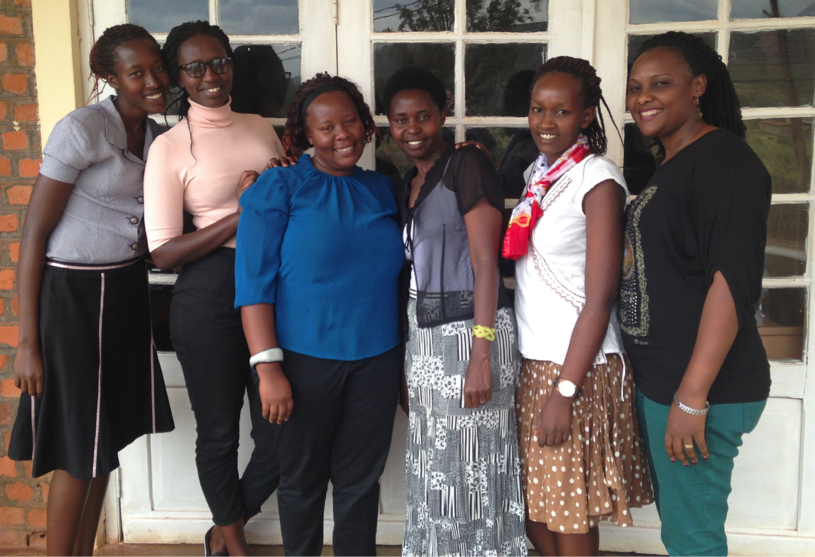 During my visit, we spent the morning discussing Komera's partnership with students from GlobeMed at The Ohio State University and reflections from the recent Grassroots On-Site Work (GROW). We spoke candidly about the challenges of virtual communication during the academic year and the importance of having in-person opportunities, like GROW, to align on their goals and build trust with one another. For the Komera team, strengthening the relationships they have with GlobeMed students and staff is an extension of how they work in their own community.
Later in the day, social worker Ruth shared her story of why she joined the Komera team. She talked about the struggles she faced accessing education in her youth and the hardships she endured while she was in school. Now, when she speaks with girls in the community, she comes from a place of deep understanding through lived experience, which allows her to connect meaningfully with the girls and support them in the ways they need. Hearing her and other team members' stories reaffirmed my belief that community leaders like Ruth are the key to transforming their own communities.
My visit to Young 1ove furthered my understanding of how mutual learning can lead to partnerships that challenge the status quo.
Within five minutes of entering the Young 1ove office, I was welcomed by the entire team in a song-and-dance circle. As someone who thrives on the positivity of others, I was thrilled to feel the energy and youthful spirit of the entire team, and I immediately joined in on the fun. I was immersed in this energy for the rest of my time in Gaborone, during conversations, shared meals, and time in the field with members of the Young 1ove team.
The contagious energy Young 1ove emits is not arbitrary. Their work in sexual and reproductive health education is curated by youth for youth, and their message, while grounded in research, is delivered with youthful energy. Since 2014, Young 1ove has worked in over 358 schools and with over 32,000 students and continues to identify innovative ways to refine and scale its programming, which has already reduced pregnancy and HIV transmission rates.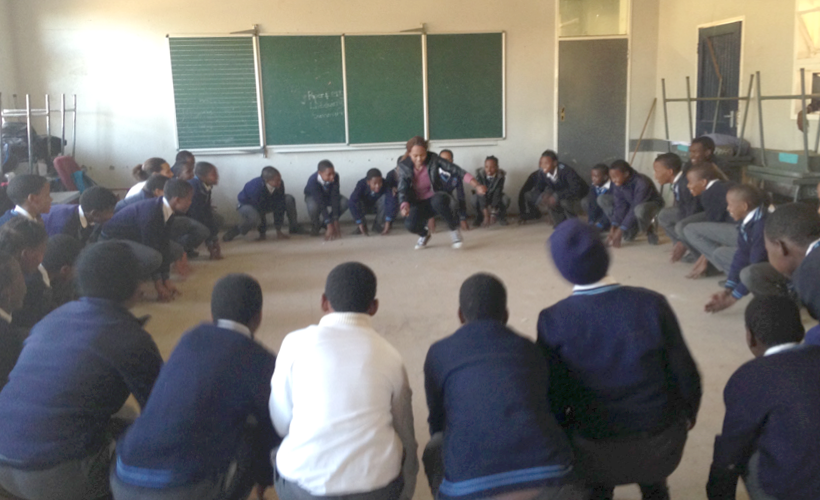 The Young 1ove team has innovated a different approach to how they engage and educate students. During my field visit with the team, I watched as each student followed every move that Lorato, Young 1ove's Training Officer, made in the center of the circle. After a long day of classes, their level of engagement was impressive—a testament to Lorato's captivating nature and the curriculum's activities, specifically games that drive home important facts like HIV transmission trends and key messages like how dating in your age range can lower risk of HIV.
My visits to Komera and Young 1ove fuel my desire to invest in partnership and in communities. At GlobeMed, the way we do this is by shifting decision-making power to those whose voices often go unheard. This is how we can make progress in creating a more equitable and just world. If we are willing to be open to growth, to be introspective, and to commit to working in true solidarity, we can create a culture of partnership everywhere and can be a transformative force in the world.
Calling all HuffPost superfans!
Sign up for membership to become a founding member and help shape HuffPost's next chapter
This post was published on the now-closed HuffPost Contributor platform. Contributors control their own work and posted freely to our site. If you need to flag this entry as abusive,
send us an email
.