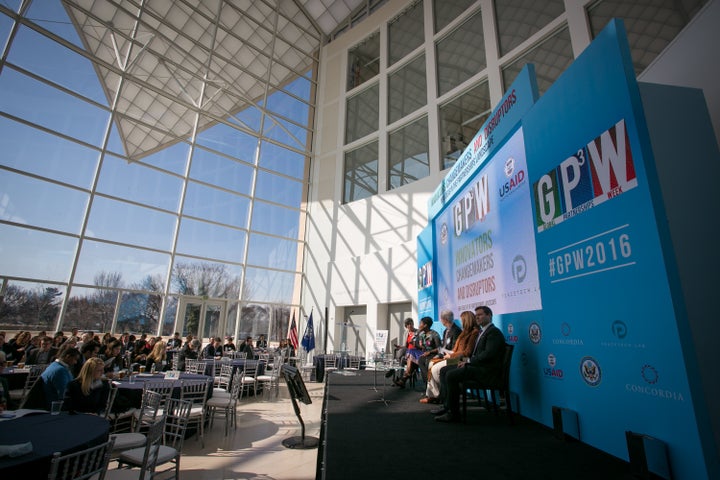 When the United Nations Sustainable Development Goals (SDGs) were unveiled in 2015, they were designed to jumpstart international efforts in economic development, climate responsibility, and global prosperity. Since then, they have become a central focus of social impact organizations everywhere, and stakeholders around the world have embraced the mantra of doing good by doing well in accordance with these Global Goals. The public sector is leading the charge for sustainability, while private sector corporations are beginning to see the tremendous benefits of conducting sustainable business as consumers use power of the purse to support companies publicly committed to global development.
Ranging from economic empowerment and income inequality to water security, resilient infrastructure, and environmental conservation, the 17 Sustainable Development Goals address nearly every pressing issue facing global society today. Although Concordia has long been a proponent of all 17 Goals, one of the more unique goals in particular has taken on a life of its own around Concordia's headquarters: Goal 17, affectionately dubbed "the Concordia goal" by our dedicated team. Goal 17 calls for "a revitalization of the global partnership for sustainable development," effectively encompassing Concordia's mission of building partnerships for social impact.
The reason Goal 17 is so important is that it offers a means of achievement for all 16 of the other SDGs. Of course, each goal demands specifically-tailored solutions and action-oriented innovation, but above all else, partnership is what is necessary to achieve the SDGs across the board. Going forward, the kind of transnational and cross-sector collaboration Goal 17 calls for will enable global society to realize the positive impact of a more sustainable, more interconnected world as outlined by the UN.
Global Partnerships Week (GPW) offer influencers, policymakers, and thought leaders from around the world the chance to develop the impactful partnerships so imperative to achieving the SDGs. Concordia, along with the Secretary's Office of Global Partnerships at the U.S. Department of State, the U.S. Global Development Lab at the U.S. Agency for International Development (USAID), and PeaceTech Lab, are kicking off GPW 2017 by convening the third annual Partnerships Practitioners Forum. This day-long event, taking place today in Washington, D.C., brings together partnership practitioners and leaders from government, multilateral organizations, business, and civil society to engage in discussions on common challenges and best practices, identify new opportunities for collaboration, and create meaningful solutions to achieving the SDGs. Participation from the private sector is particularly encouraging, with leading companies – such as PWC, M&C Saatchi, BNY Mellon, NXP, HPE, Syngenta, AB InBev, Kellogg, and Unilever – understanding their unique role in helping to finance SDG implementation.
The sooner stakeholders can collaborate to share industry knowledge, mobilize resources, and encourage innovation and entrepreneurship in sustainable development, the closer we can get to achieving the SDGs by 2030. With Goal 17 serving as the overarching lynchpin to the entire sustainability agenda so masterfully crafted by the U.N., Concordia is proud to put it at the center of dialogue as we kick off GPW 2017.
Join the discussion using #GPW2017 and by tuning in live to watch the Partnership Practitioners Forum here.