The provision of ICT (Information & Communication Technology) to marginalized communities is fraught with challenges. Geographic remoteness and unreliable power supply makes startups and maintenance expensive. The negative cost-benefits are exacerbated by low population density and dearth of human capital. This necessitates investments by universal agencies and various NGOs in various countries. Policy makers in many developing countries continue to believe that to simply equipping schools with PCs and training teachers are sufficient to prepare students for the digital age. This, as we already know, is not a route to digital integration, and what is needed is an overall holistic development of ICT in all sectors, especially the education sector, in order to fully utilize the potential within the education systems. Such approaches need concerted efforts by governments, worldwide organizations and the public.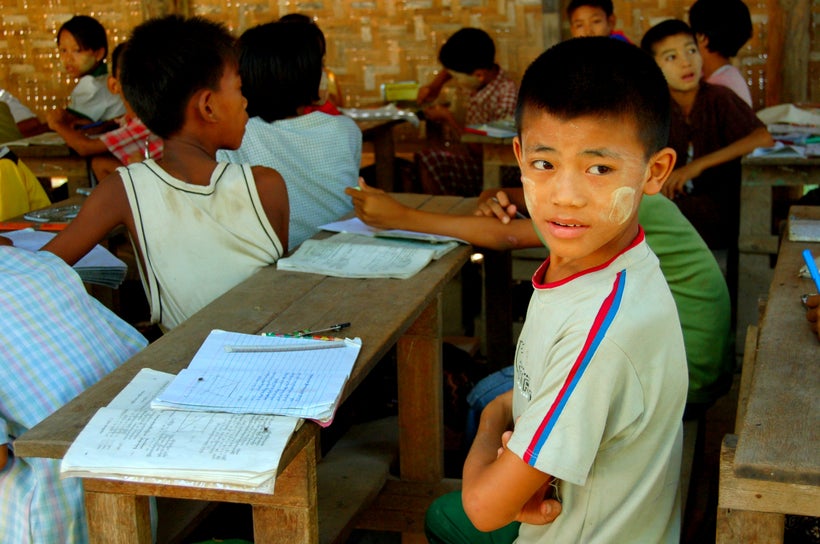 UNESCO has pioneered in the introduction of ICT in the education sector, especially among marginalized communities. The organization works with educational communities worldwide – Ministries of Education of various countries, specialised educational institutions, mentors, and students – to harness the potential of ICTs in education across the globe. UNESCO is particularly invested in introducing ICT to promote women's and youth leadership in developing countries. This is important because, even in this age of digital integration, 43% fewer women have access to internet than men. Similarly, UNESCO Bangkok's ICT in Education programme partners with multilateral agencies, development banks, donors, private sector and individual experts to mainstream the innovative use of ICT to achieve education for all.
Another noteworthy venture of which UNESCO is a part, is a recently launched ICT project in Myanmar, as part of the Connect To Learn initiative in Myanmar by Earth Institute of Columbia University, Millennium Promise, Ericsson, the UK Department of International Development (DFID) and other partners to promote mobile technology for learning. World Bank reports that only 54 percent of secondary-school aged children enrolled in schools in Myanmar. Connect to Learn has dramatically improved access to quality education. Through this project, 3,100 tablets, 186 teacher laptops, over 270 instructional training hours have been invested on 22 Department of Basic Education team members, 31 school leaders and 155 teachers in Mandalay Region, Bago Region and Mon State. Within six months, the program was a success; teachers were able to create presentation files with graphics and videos to teach subjects such as mathematics, life skills and Myanmar and students responded with great interest.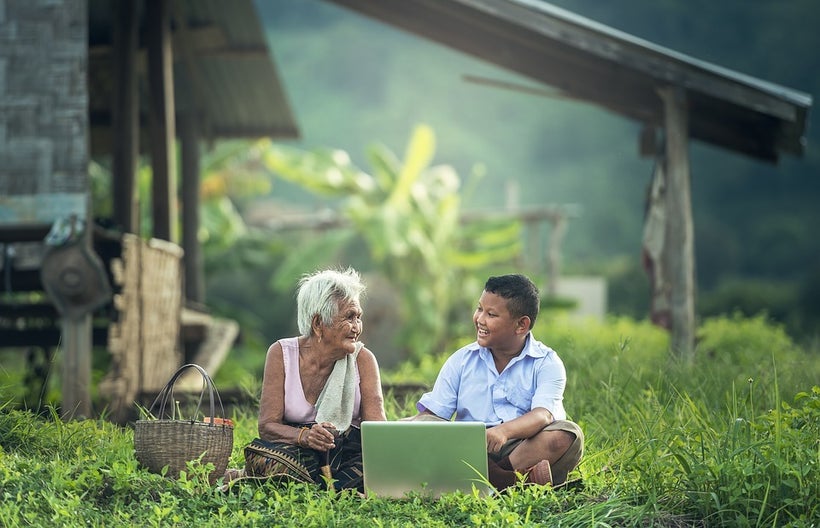 At Mobicip, we share UNESCO's vision that the digital age must leave no human being behind. We believe that it is imperative to build workforces trained in ICT skills, especially among the marginalized group, so that they may be empowered with knowledge and resources to manage their lives effectively. For citizens of the world to participate fully in their life and governance, global exposure is a must, and ICT is the only way to enable a worldwide community that can exchange knowledge for better living.
With a million downloads, petabytes of usage, and the unerring trust of hundreds of schools and thousands of parents worldwide as a source of security for children entering the digital arena, we believe at Mobicip that it is now time to do our bit to society. What better way than to partner with organizations like UNESCO to assist marginalized communities through ICT?
As part of the Ericsson-UNESCO connect-to-learn project in Myanmar, Finja5 AB provided the Curated Educational Tablet Solution to 21,000 students during 2016-2017, half of whom are marginalized girls in the country. Mobicip is proud to be part of this endeavour, and offers online protection to the 21000 students using the donated tablets, so that they may slide into the digital world risk-free.
We believe that doing our bit in this project will improve academic achievement of students, especially girl students in Myanmar, and assist them in becoming technologically literate. We will also contribute towards ensuring that teachers are empowered to integrate technology into the curriculum to improve student achievement with minimal risks associated with ICT.
ICT is a critical driver for job creation and delivery of public services, beyond delivery of education and knowledge alone. In its integrated form, ICT empowers women, educates children, enhances globalization, ensures rights-based development and allows participation of all people in decision making processes and governance. With both government and organization interest in ICT solutions, there is no doubt that international cooperation and multi-stakeholder collaboration on the strategic use of ICT will be extensively harnessed in the future to define new development agendas for the coming decades.
At Mobicip, we look forward to be part of the new digital age.
Writing credit: Co-authored by Lakshmi, a Mobicip writer & researcher who studies the linkages of ICT in our society and the ensuing effects on the quality of our lives.
Mobicip is the creator of the most powerful and extensive internet safety software for tablets, smartphones and computers in households today. Learn more at www.mobicip.com.
REAL LIFE. REAL NEWS. REAL VOICES.
Help us tell more of the stories that matter from voices that too often remain unheard.
This post was published on the now-closed HuffPost Contributor platform. Contributors control their own work and posted freely to our site. If you need to flag this entry as abusive,
send us an email
.