Party City's photo shoot budget must be pretty low this Halloween season -- it looks like the company didn't bother to hire plus-size ladies to model its plus-size offerings.
As the blog Consumerist points out, pantyhose sold in both "straight size" and plus-size options feature alarmingly similar product shots. It appears as if an intrepid Photoshopper has simply stretched the image for the initial product and slapped a "Plus" logo on the corner. In some instances, it even looks like Party City flipped the photo or adjusted the model's thigh gap. Examine the evidence below: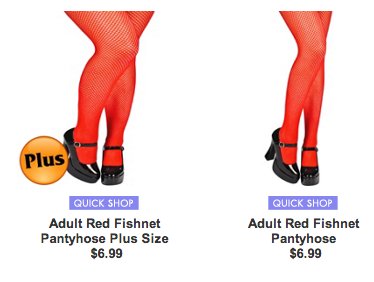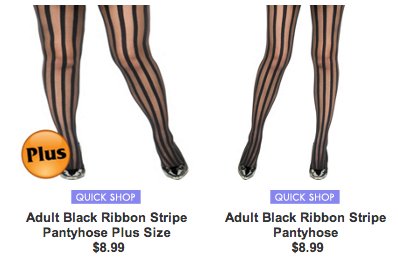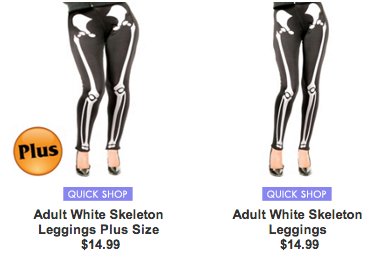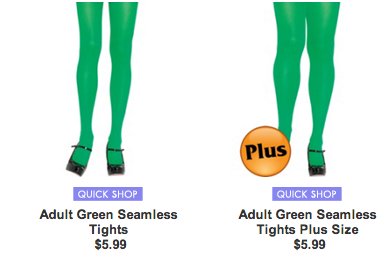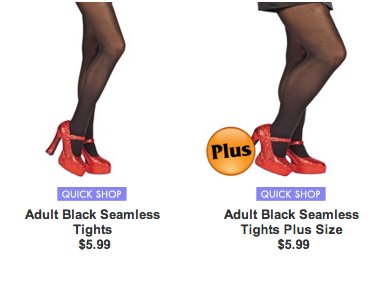 Check out the originals at the links above. Same stance. Same shoes. Same scale. Do you smell Photoshop?
This isn't the first time we've seen some digital wizardry: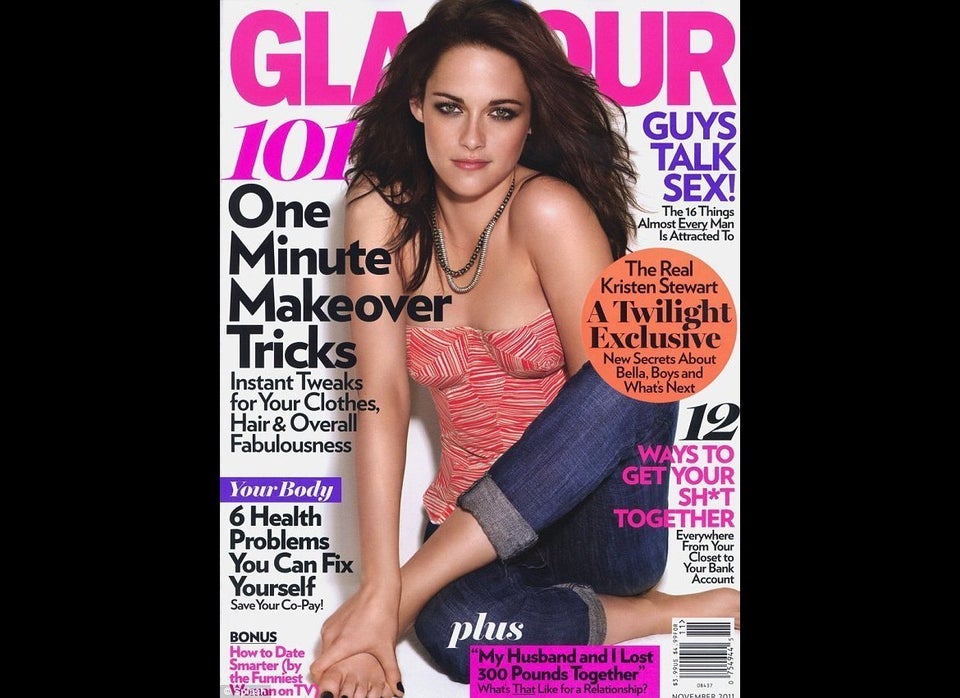 When Photoshop Goes Wrong...