 As the public has seen with "Arrested Development," it can take quite some time for a canceled series to be revived. For "Arrested Development," it took six years. For "Party Down"? Well, we're going on two years since cancellation, and we're not there yet.
While on the "Comedy Bang Bang" podcast, series star Lizzy Caplan was asked about the "Party Down" movie that co-star Megan Mullally recently plugged on the podcast. Mullally said shooting could happen next spring or summer. "It's still not 100 percent official though and I got in trouble the last time I talked about it. I'm going to talk about it again, I don't care," she said. "We're trying to get it going, it's a question of getting the script finished and approved and all of that."
"She's not supposed to be saying that," Caplan said. "We're hoping that the 'Party Down' movie happens. I don't see why it wouldn't, but nothing is set in stone."
In 2011, series co-creator Rob Thomas told a crowd at the Alamo Drafthouse that a movie was in the works. "People are talking to us about doing a 'Party Down' movie," Thomas said. "We are pretty far down the deal-making process with that, so we're hopeful that there will be a 'Party Down' movie. Ideally, if it works out we could be shooting in television hiatus time next spring. Hopefully that deal will close, and we'll all tweet about it when it does."
Since it's now Summer 2012, HuffPost TV asked Thomas what the status of the "Party Down" movie is, but he had no further information.
"That's the biggest risk -- that you screw it up and make a shitty movie," Scott said when asked about fan expectations. "Part of the reason the show worked is that there were no expectations and we were doing it completely in a vacuum. Even the second season, when the first season had aired, still no one knew what it was. We were just doing it because it was fun and we loved working with each other. Now that a lot of people know -- literally dozens of people know what it is -- there is going to be an expectation and we don't want to screw it up."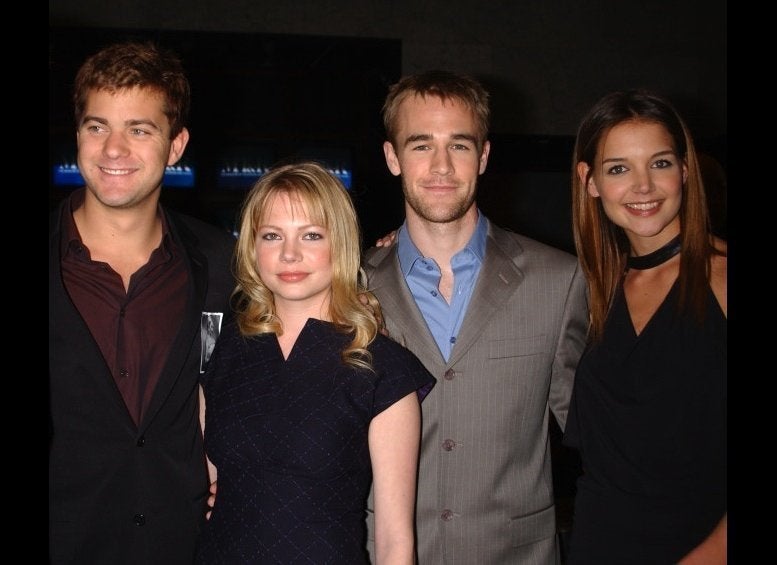 TV Reunions We Want To See
Popular in the Community