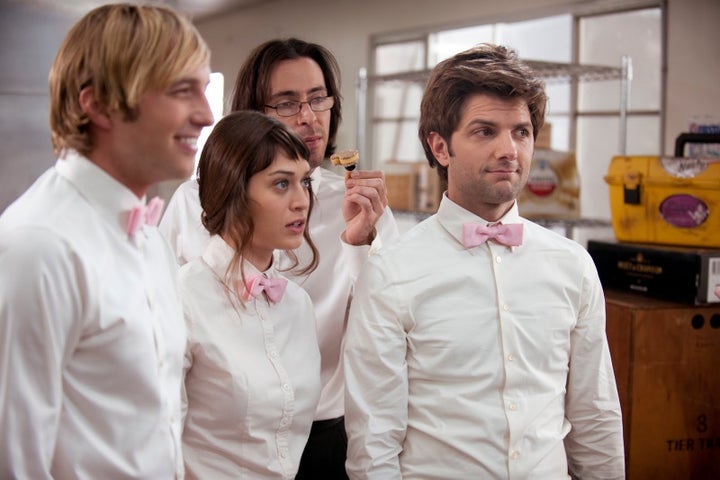 Back in April, Lizzy Caplan confirmed the nascent beginnings of a potential "Party Down" movie in an interview with The Huffington Post, stirring major excitement amongst fans of the cult favorite, which was axed in 2010 after two seasons on Starz.
Now, creator Rob Thomas has news from the great catering truck in the sky: it looks like a "Party Down" film just may happen.
At an event at the Alamo Draft House over the weekend, Thomas that while a third season won't be happening, a big screen adventure will be served.
"People are talking to us about doing a 'Party Down' movie," Thomas said (via /Film). "We are pretty far down the deal-making process with that, so we're hopeful that there will be a 'Party Down' movie. Ideally, if it works out we could be shooting in television hiatus time next spring. Hopefully that deal will close, and we'll all tweet about it when it does."
The show ended with a solid conclusion, perhaps with the creators aware that the second season would probably be its end. But there are plenty of other parties to cater -- the subject of another question the cast, including Adam Scott, answered at the event. Check out that video underneath Thomas' short film explanation (quick spoiler: would they serve space ice cream?).
Popular in the Community