Yes, this is an opportunity to let loose with your coworkers and enjoy yourself. But remember, you will have to see those very same coworkers around a conference room table at your next meeting, so save yourself the embarrassment that a wardrobe malfunction or a nip slip will cause, and take heed with these tips for dressing for your holiday party:
1. Make sure your outfit is fool-proof. You will most likely be imbibing some holiday cheer, and you may even be dancing. Take this opportunity to ensure that your blouse is properly buttoned, or use double-stick tape to make sure that all that should be covered is covered.
2. Avoid super-short hemlines. That perfect LBD should cover your tush when you sit down. If you are wearing a short skirt or dress, keep your look demure by wearing a long-sleeved blouse or sweater on top, and tights underneath. No one wants to greet the CEO while tugging on their skirt like a teenager.
3. Beware of sheer fabrics. Celebrities make the mistake all the time -- learn from it. Check your outfit in natural sunlight and in bright light. There will be lots of photo documentation of this party, you don't want it to be of your new Victoria's Secret purchase.
4. Wearing white? Wear Spanx. No matter how opaque your pants may seem, under bright lights lumps and bumps can appear.
5. Think twice before donning that low-cut top. Your office may be casual, but no one wants to chat to their boss and wonder why they can't seem to catch their eye.
Our advice for dressing for your work holiday party is to keep your look conservative. Layer a blazer and a colorful scarf over that little red dress, and once you've arrived, you can determine whether or not your look is appropriate. Here, some items that will ensure that you are not the topic of water-cooler conversation the following day due to less-than-judicious wardrobe choices.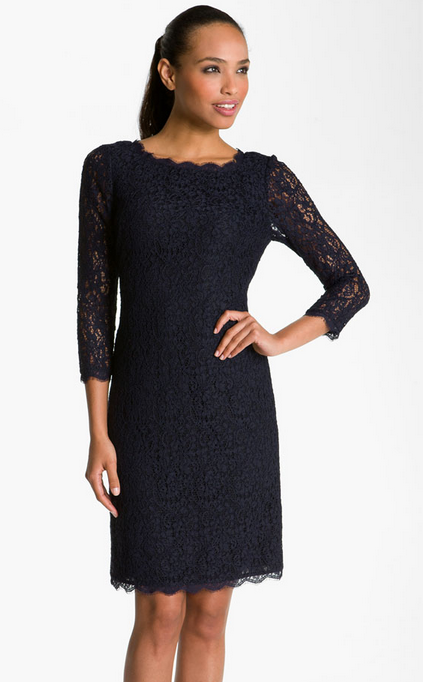 Ways To Look Awesome At Your Holiday Party
Related