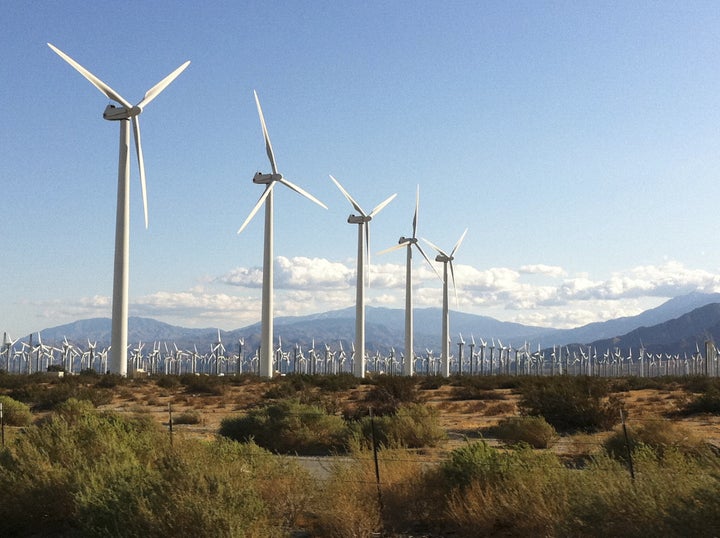 Add this to the list of reasons 2015 was a turning point in the fight against climate change.
Renewable energy capacity grew faster than ever before, with a worldwide increase of 152 gigawatts, or about 8.3 percent, according to a report released Thursday by the International Renewable Energy Agency, an Abu Dhabi-based nonprofit.
"Renewable energy deployment continues to surge in markets around the globe, even in an era of low oil and gas prices," Adnan Z. Amin, director general of IRENA, said in a statement. "This impressive growth, coupled with a record $286 billion invested in renewables in 2015, sends a strong signal to investors and policymakers that renewable energy is now the preferred option for new power generation capacity around the world."
The renewable energy sector got a major boost last year from the booming solar industry, which last year grew by 47 gigawatts, or 26 percent, as the cost of photovoltaic panels dropped by 80 percent. Wind, which has proved a tougher sell than sun as an energy source, grew by 63 gigawatts, or 17 percent, as the price of onshore turbines dropped by as much as 47 percent since 2010.
Energy produced from water, biological sources (think food waste, sugarcane or farming byproducts) and geothermal also saw an uptick. Hydropower capacity climbed by 35 gigawatts, an increase of about 3 percent. Bioenergy capacity rose by 5 gigawatts, or about 5 percent. Geothermal energy capacity increased by 1 gigawatt, also a 5 percent hike in that category.
There was progress in the United States in 2015: Renewable energy made up a remarkable 68 percent of new power capacity, a Bloomberg New Energy Finance report found. That's the second year running that renewable energy has trounced fossil fuels in terms of new projects.
Falling costs of renewable energy, as well as government support, are making clean energy power sources competitive with fossil fuels. And that, of course, is before you take into account the health and environmental costs that aren't included in the market price for dirty energy.
The historic climate accord reached in Paris in December, which the U.S. and China are expected to sign this month, could hasten these trends this year.
"The significant growth rates for renewable generation capacity in developing economies are a testament to the strong business case for renewable energy," Amin said. "Renewables are not just a solution for industrialized countries, they are also powering economic growth in the fastest growing economies in the developing world."
Related
Before You Go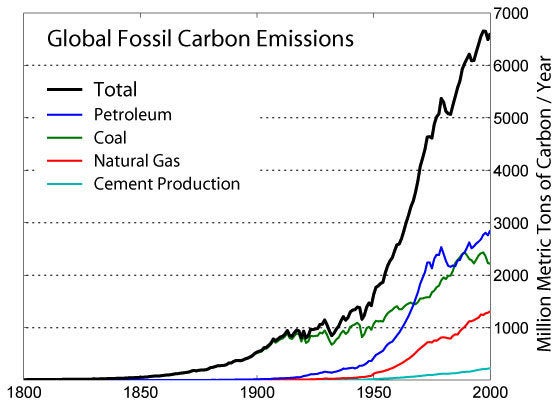 How Scientists Know Climate Change Is Happening