 A federal judge has dismissed a lawsuit against suspicionless searches of laptops conducted by Customs and Border Protection, saying that there are special exceptions to the Fourth Amendment when an international border is involved. Moreover, journalists and lawyers are foolish to expect sensitive information is protected when traveling abroad, he said.
U.S. District Judge Edward R. Korman's decision Tuesday found that the Fourth Amendment does not protect the content of laptops belonging to people entering the United States because of a longstanding precedent carving out an exception at the border. The American Civil Liberties Union, which brought the suit on behalf of a dual U.S.-French citizen whose laptop was seized upon returning from a trip to Lebanon, is considering an appeal.
"This is enough to suggest that it would be foolish, if not irresponsible, for plaintiffs to store truly private or confidential information on electronic devices that are carried and used overseas," Korman wrote.
Abidor, at the time a McGill University doctoral student, brought the lawsuit against the Department of Homeland Security, Customs and Border Protection, and Immigration and Customs Enforcement in 2010. He was joined in the suit by the National Association of Criminal Defense Lawyers and the National Press Photographers Association.
The ACLU has charged that government officials take advantage of a suspicionless "back door" to search devices at the border. In September, the federal government released files as part of a lawsuit settlement showing that a supporter of WikiLeaks source Chelsea Manning was targeted for search at the border.
But he found that even "reasonable suspicion" wasn't yet a necessary standard. In Abidor's case, he said, the fact that his laptop computer held pictures of members of the extremist groups Hamas and Hezbollah was enough to constitute reasonable suspicion -- a lower standard than the probable cause generally required for a warrant to search people's possessions under the Fourth Amendment.
Journalists and photographers, Korman added, have no special standing as opposed to any other Americans who may have their laptops searched at the border.
"While it is true that laptops may make overseas work more convenient, the precautions plaintiffs may choose to take to 'mitigate' the alleged harm associated with the remote possibility of a border search are simply among the many inconveniences associated with international travel," he wrote.
Before You Go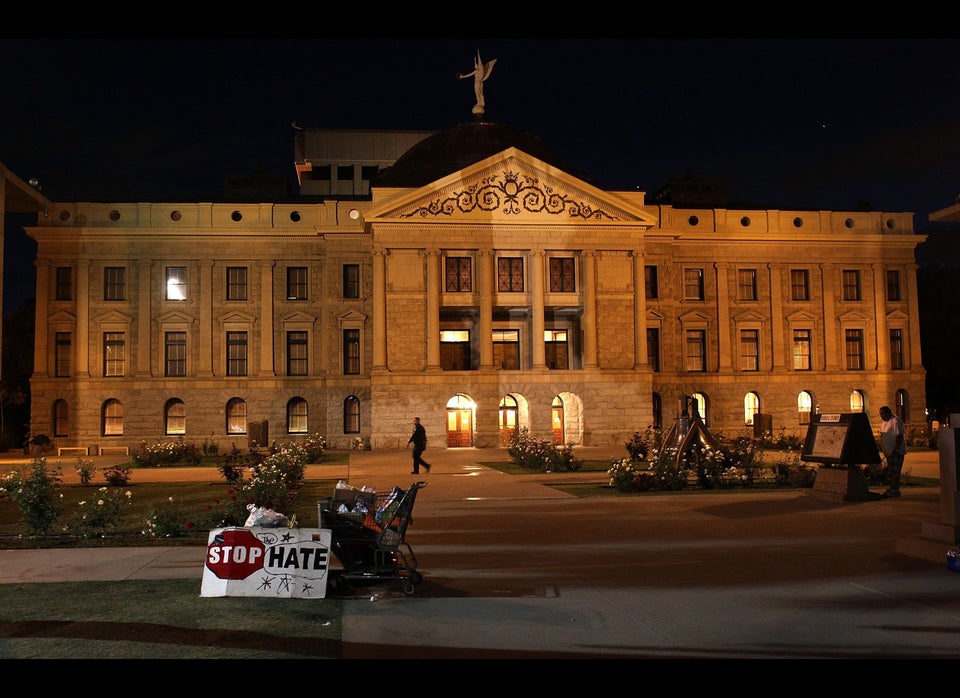 U.S. State Capitol Buildings
Popular in the Community