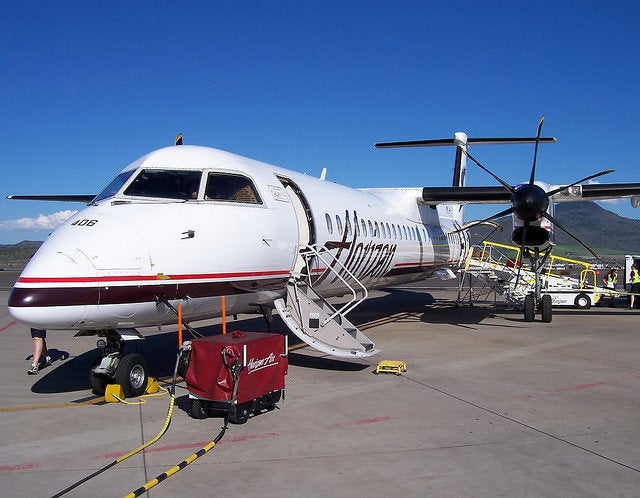 Horizon Air admits that it removed a 6'9" passenger for being too tall to fit into his seat, upsetting his travel plans and causing him unneeded humiliation.
The incident happened on March 18 on a flight from Portland, Oregon to Ontario, Calif., Horizon says.
In a letter, the over-height passenger wrote to Horizon Air, which was sent to the site The Consumerist by his stepdaughter, the passenger states that he tried to get an exit row for additional room, but none were available when he purchased his tickets. Before his flight, the anonymous passenger made multiple attempts to be placed in an exit row, but instead was told by one customer service agent, that his"long limbs were now the flight attendants' problem."
Related