Each Friday in September, RaiseAChild celebrates foster and adoptive parents who have chosen to place the needs of children ahead of their own in a special "Let Love Define Family®" series for Huffington Post Queer Voices. This is the second of five special series installments.
The beautifully diverse family of Vickey and Kristen Hart is an excellent example of what RaiseAChild means by "Let Love Define Family®." In this week's series installment for Huffington Post Queer Voices, these two moms share their parenting experiences and personal insight with contributing writer Beth Hallstrom.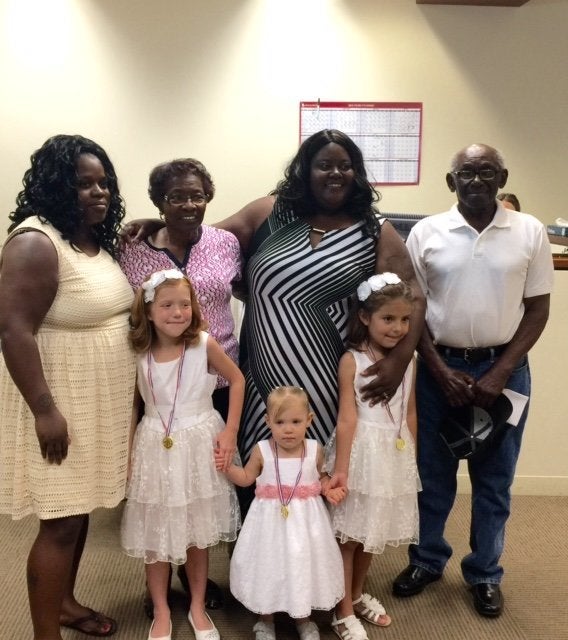 Vickey and Kristen Hart of Phoenix, Arizona, advocate for child victims of abuse and neglect. Providing a loving and stable home environment for these children is both a passion and a way of life. As Vickey says in what may be the understatement of all time, "My family has always had a soft spot for children."
Vickey, 43, is a faculty recruiter for a private university. Kristen, 32, is a stay-at-home mom. They met by accident on a dating website in 2012 and married on April 19, 2014.
"I was actually helping a friend critique her post, but I had to have my own information on the site to access my friend's profile," Vickey explained. "Before I could take down my profile, I received a message from Kristen. She was very polite and respectful. Soon, we were talking every day." 
Together, Vickey and Kristen are raising three girls while Vickey also co-parents three boys who were fostered and adopted during a previous relationship. This brings the grand total to six children: Jordan, twins Kaleb and Kyle, Savannah, Amaris and Bryleigh. Amaris's and Bryleigh's adoptions were finalized July 1, 2015 and were the only two able to be legally adopted by both of their same-sex parents.
"It was a different time when the boys and Savannah were in care. Because of the laws back then, we were certified individually even though we were a family," she said. "We had to make decisions about how to creatively link ourselves together." 
In reference to the relationship now in two different households, Vickey stated, "We love that they are regularly in each other's lives. It's great the way they communicate and how much they love each other. It's been a real blessing and an excellent example of successful co-parenting, fostering and adoption."
Kristen, a former U.S. Army Sergeant, was diagnosed with Post Traumatic Stress Disorder in 2011 after returning from a tour in Afghanistan. In light of her experience, she brings a unique insight and understanding to parenting children with traumatic histories of their own.
"Kristen really brings a special perspective to our family," said Vickey. "She helps me understand what some of the kids are going through. Our kids deal with Asperger's, ADHD, PTSD, and developmental delays due to childhood trauma, pre-natal drug exposure and neglect. We are all fortunate to have a mom at home with special abilities to help me to support the children in school and in therapy or advocate for them in various situations."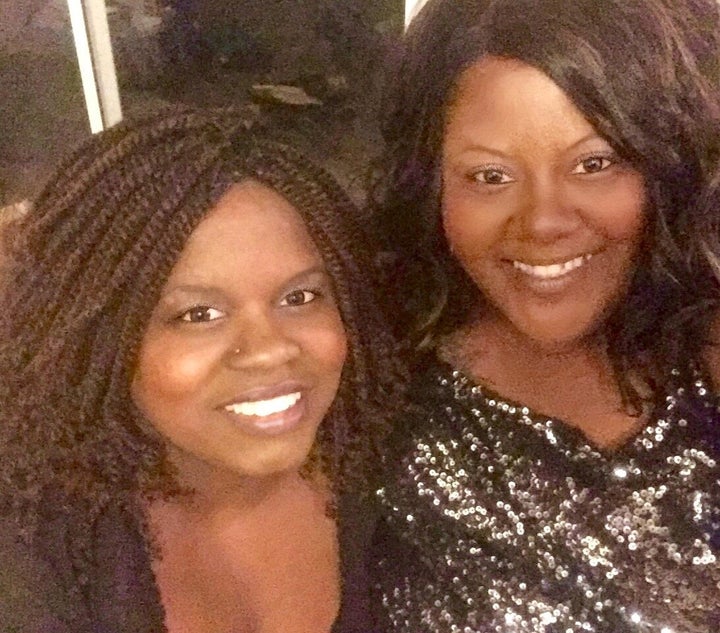 Vickey said she couldn't remember when foster care and adoption weren't among her plans, especially being that her older sister was an adoptee.
"I knew that I would adopt at least once. I was the youngest of five siblings, one of which was adopted and a part of my life for as long as I can remember. Foster care and adoption have always been a part of the lives of people around me," she said.
The lives of Kristen and Vickey are full as they continue to advocate for children in several different ways. Vickey is a doctoral candidate who has made experiences in foster care the focus of her dissertation.
"Children are removed from their homes and placed in foster homes and group homes due to abuse and neglect," Vickey said. "Depending on the circumstances, children might continue to endure abuse and neglect in addition to what they have already experienced. Parts of the system are broken and the community should be focused on fixing the family. The biological parents are the best ones to raise a child, but if they are unable to do so, the foster family should be the next best choice."
The need for more foster and adoptive parents is an issue very close to Vickey and Kristen's hearts.
"To be able to take the kids from those situations and give them love, a home and stability is a blessing for us. Our children have given us so much more than we've given them," Vickey said.
Vickey and Kristen still toy with the idea of possibly opening their home and hearts once more. But, these days, they are focusing on their brood of six, keeping them busy with activities and exposing them to the world.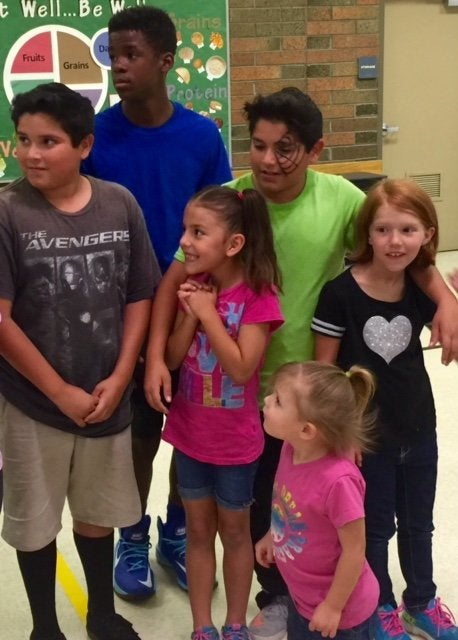 "We are always running to dance classes and school activities," Kristen admits. "We are working on making the boys good role models. We want them all to experience everything life has to offer."
"Our kids are African American, Hispanic, and Caucasian. Everyone is thriving and fits right in. We even have one redhead who says her hair makes her special," Vickey said with a chuckle.
While out and about near their home, the Hart clan rarely experiences prejudice. Still, some comments make Vickey's blood boil. She wishes people would think before they speak. 
"People can be so insensitive sometimes, asking me if I'm the nanny or if the kids are really ours," Vickey said. "Many times, people speak directly to the children with Kristen and I standing there, asking deeply personal questions.
"People should remember children might not know the circumstances of their births. All we ask is that they direct their questions to us, and not to our kids," she said. "Better yet, they should take a family for what it is and what it looks like. If they love each other, just take that and be happy for them." 
Have you thought about building a family through fostering or adoption? RaiseAChild is the nationwide leader in the recruitment and support of LGBT and all prospective parents interested in building families through fostering and adoption to meet the needs of the 415,000 children in the foster care system of the United States. RaiseAChild recruits, educates and nurtures supportive relationships equally with all prospective foster and adoptive parents while partnering with agencies to improve the process of advancing foster children to safe, loving and permanent homes. Take the Next Step to Parenthood at www.RaiseAChild.org or call us at (323) 417-1440. 
REAL LIFE. REAL NEWS. REAL VOICES.
Help us tell more of the stories that matter from voices that too often remain unheard.